MobbinVIP Fabulous LS430
08-31-12, 05:00 PM
Lexus Test Driver
MobbinVIP Fabulous LS430
---
3 weeks ago I picked up an 02 LS430UL after selling my 2gen GS
Picked up the LS with the Fabulous kit already installed except the front bumper since its broken & 20" Profounds
In pix the wheels come out looking clean, but all 4 wheels need to be re-barreled & faces refinished.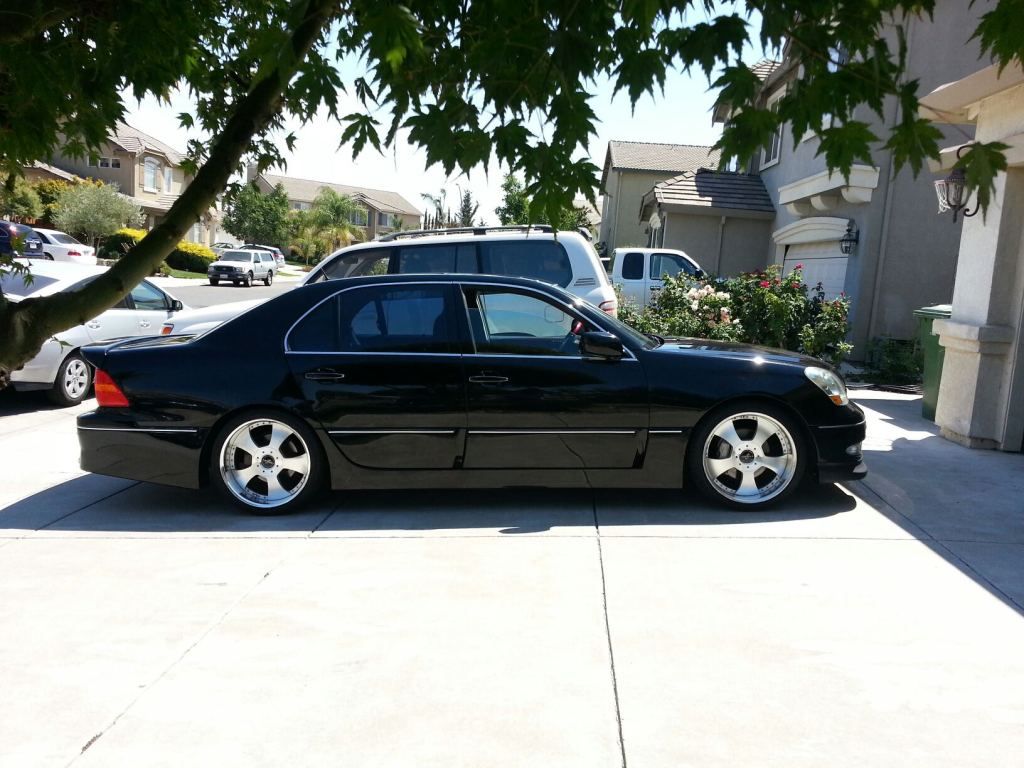 Since all the wheels are done, I am rolling on stock wheels for now till I start my build within the next month or two.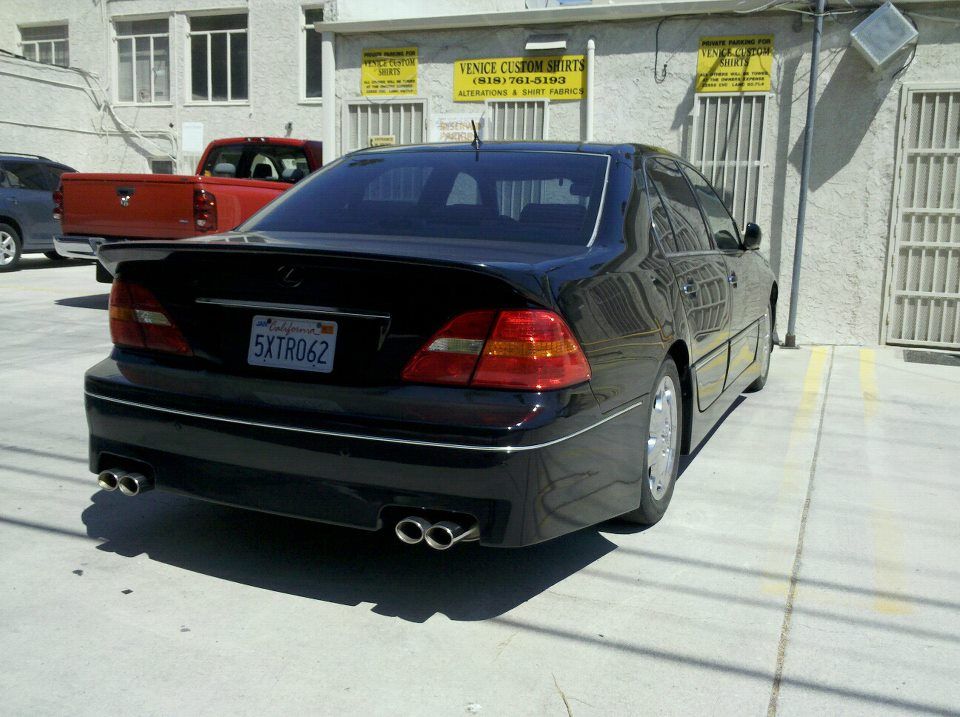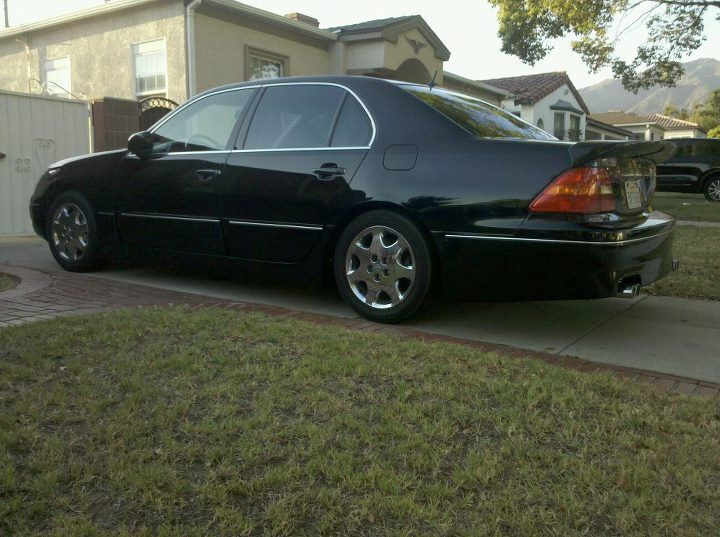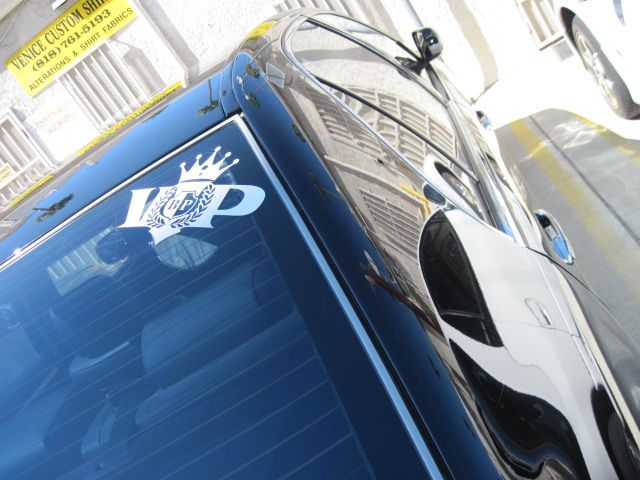 As you can see the exhaust is not a Fabulous & I am not ready to shell out 2k+ as of now, but I did order a new
Garcia Factory
mufflers, should be coming within the next 2 weeks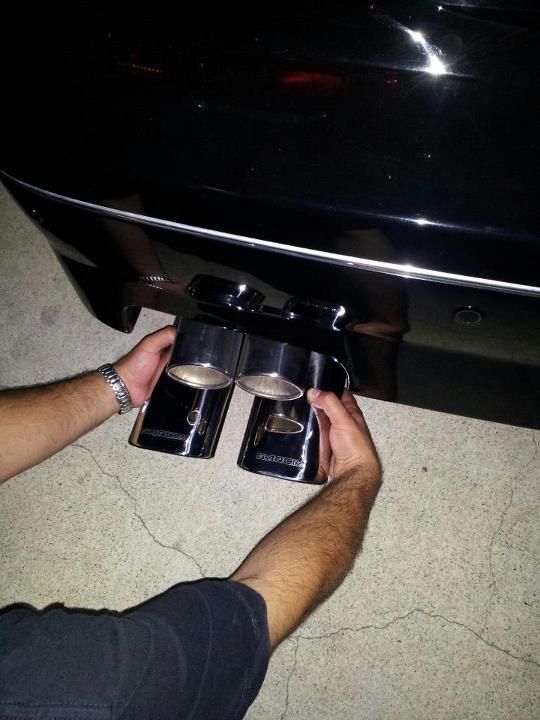 My plans are to:
Get the Fabulous Front bumper on ASAP
Install new exhaust
Order more Fabulous Parts(Grill, Neck pads,....)
Thinking about LED tail lights
Swap out the OEM air for after market air
BBK 8pot 6pot
& more down the line
I will be posting up any updates I do on the LS,
as of now, I am just doing maintenance that the previous owner didn't do.
Oil, Brks, Ball Joints, Lower Control Arm bushings,....
Updates
Page 2 post #16, #20, #30
Page 3 post #31
Page 4 post #46, #49, #58, #60
Page 5 post #62, #63, #64, #65, #66
Page 6 post #84
Exhaust clip page 6 post #82
---
Last edited by MobbinVIP; 11-08-13 at

02:07 PM

.
08-31-12, 06:44 PM
Driver
Join Date: Jan 2012
Location: TX
Posts: 136
Thanks: 0
Thanked 0 Times in 0 Posts
08-31-12, 06:57 PM
Lexus Test Driver
---
Originally Posted by
VIPDrizzy
Thats a LS400
I wish lol
09-01-12, 12:20 AM
Super Moderator
Join Date: May 2003
Location: California
Posts: 18,447
---
Nice find.
Those tips will fill up the exhaust cutout on the bumper.
Are you going more aggressive on the re-barrel?
09-01-12, 02:26 PM
Lexus Test Driver
---
oh lol
Yea I had someone ask me if I was at a meet & sent me a pic of that car
I am, but not crazy camber for me, I had -11 on my GS & tires would only last 700 miles per-flip
I have to wait to build the wheels since I am getting BBK
I know I will have to run spacers since the Fab wheels are not bbk friendly
09-03-12, 06:25 PM
Lexus Test Driver
09-07-12, 11:17 PM
Lexus Test Driver
---
TY
Next meet is on 9/23, but I am most likely going out of town that weekend...we will see
CS as in Counter-Strike?
Mainly only need the Fabulous grill & decal to complete the exterior.
I already got a Fabulous hood mascot