For Sale: IS250/350 18" Graphite Wheels New OEM
07-15-08, 02:16 PM
For Sale: IS250/350 18" Graphite Wheels New OEM
---
Just as the title says. This is a set of all 4 rims from an IS250. 18" staggered Liquid Graphite finish (split 5 spoke design). They were literally on the car for less than 100 miles. Absolutely perfect condition. Will be shipped in original Toyota boxes. Asking $800 plus shipping obo. Contact at: 954-600-5966 or
[email protected]
for pics or offers. I accept PayPal as form of payment.
07-16-08, 06:04 AM
---
These are almost Brand New!!! You wont find any in better shape!
07-16-08, 05:50 PM
---
Asking Price Reduced to $600. I don't wanna have to list them on ebay.
07-17-08, 07:43 AM
Driver School Candidate
Join Date: Jun 2007
Location: Ontario
Posts: 25
Thanks: 0
Thanked 0 Times in 0 Posts
---
07-17-08, 11:13 AM
---
Due to the large number of email and p.m. requests to see photos, I will take and post a few pics tonight. Can anyone tell me how to upload pics onto a post?
07-17-08, 08:07 PM
---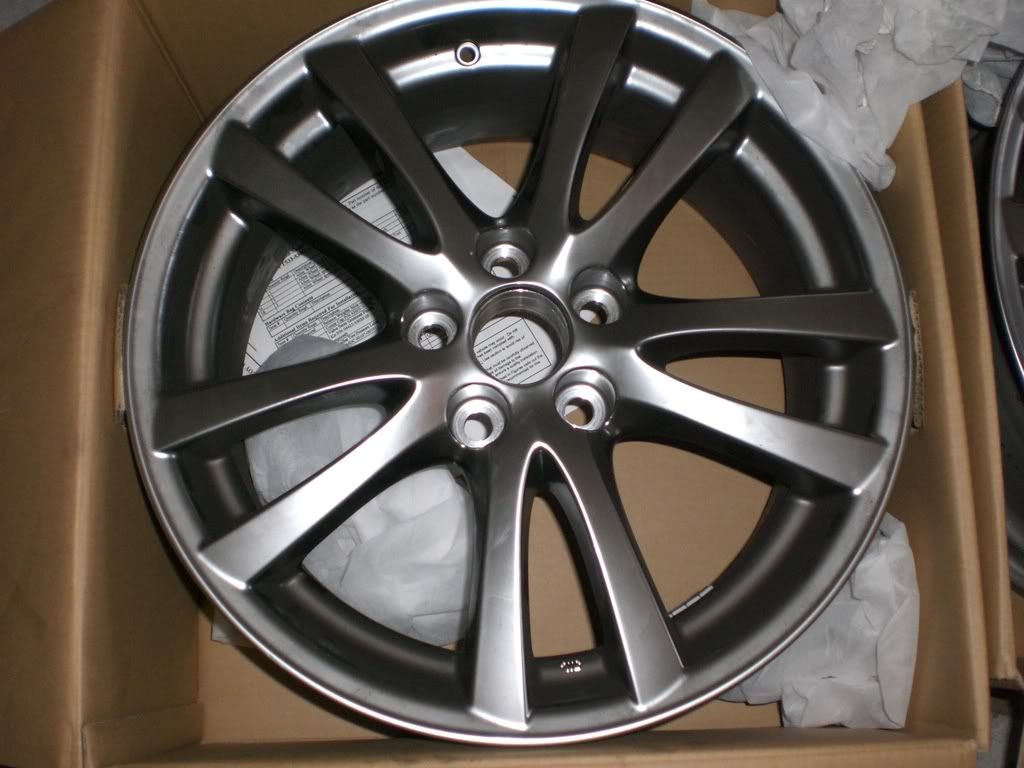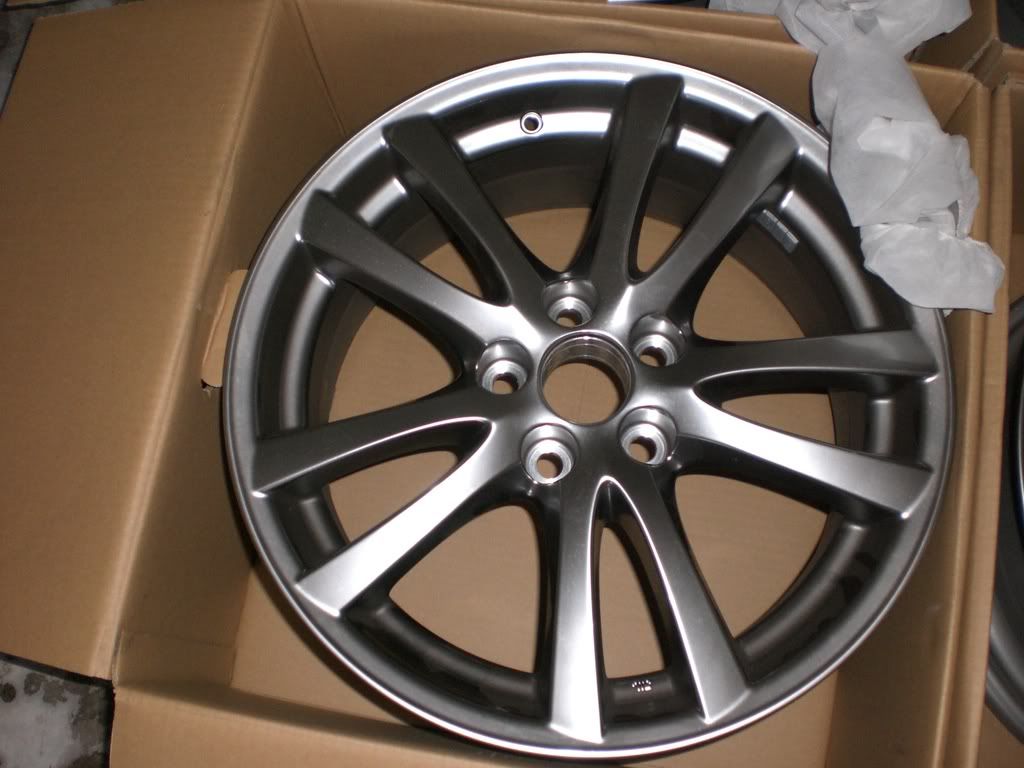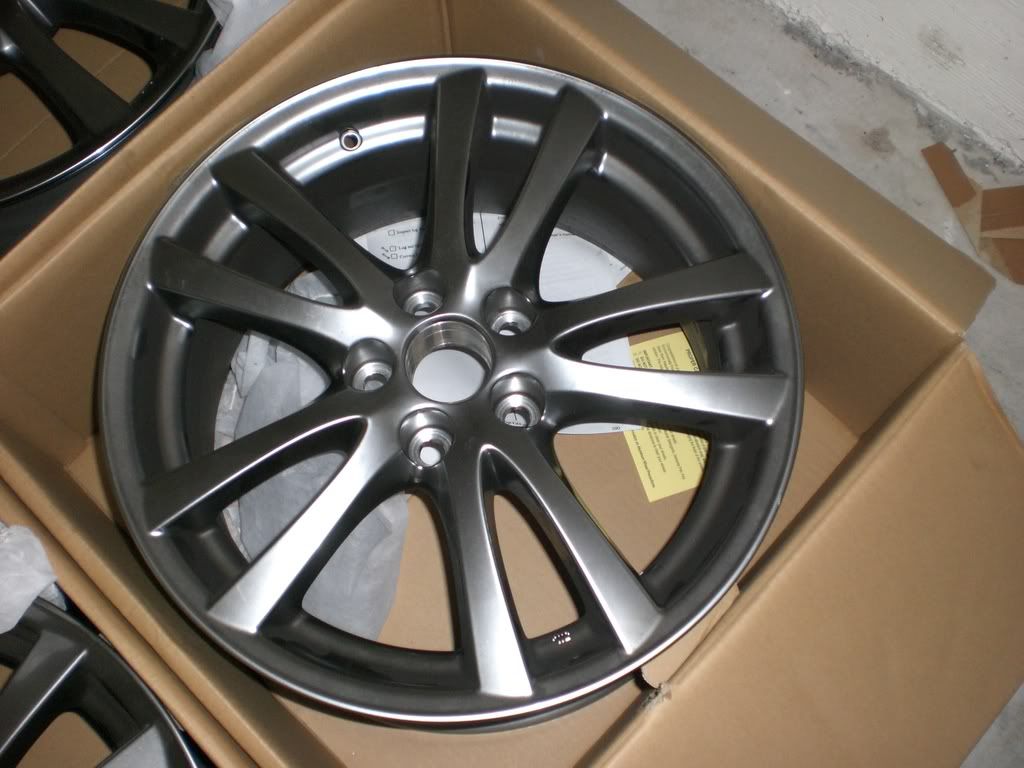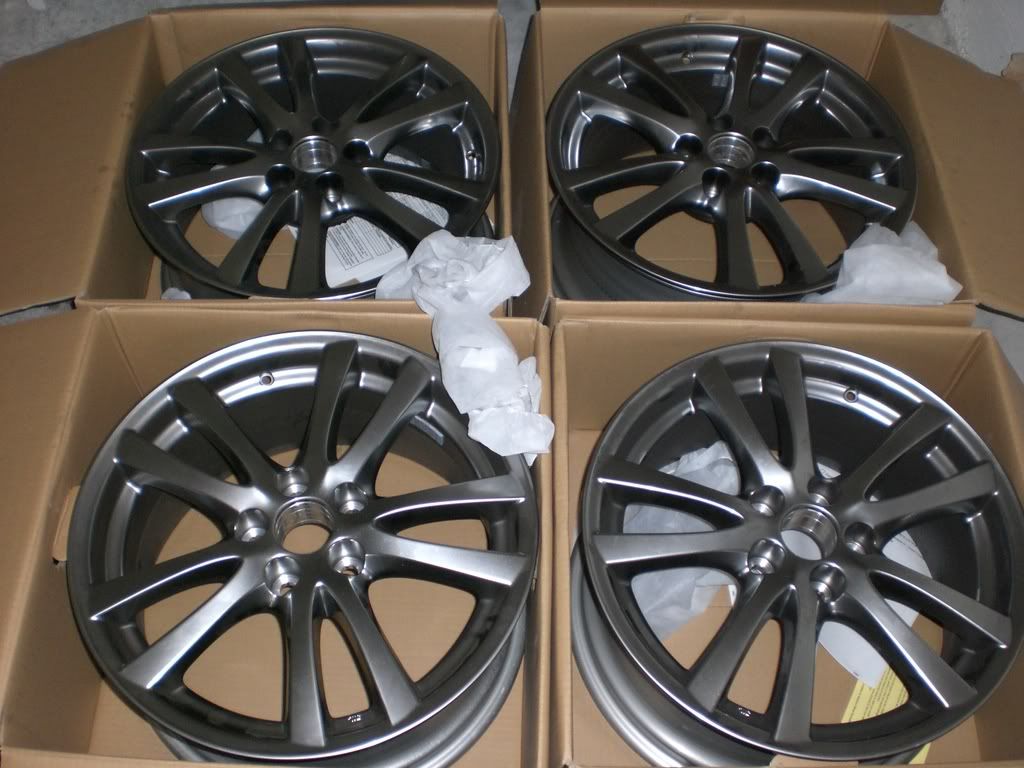 07-17-08, 08:08 PM
---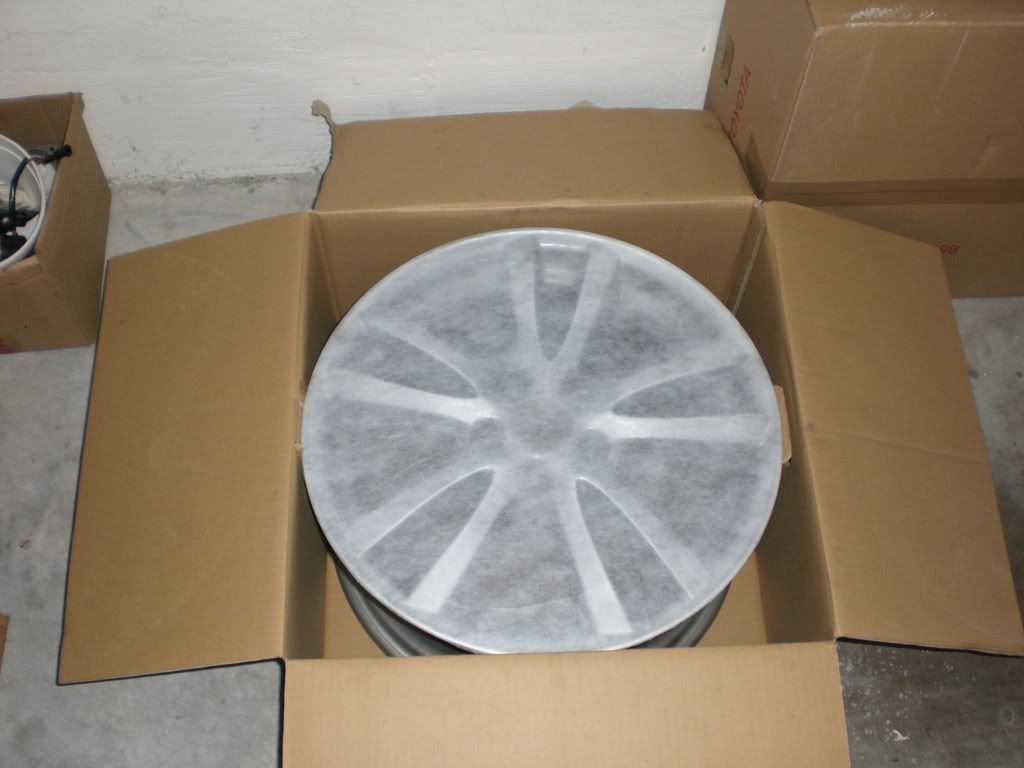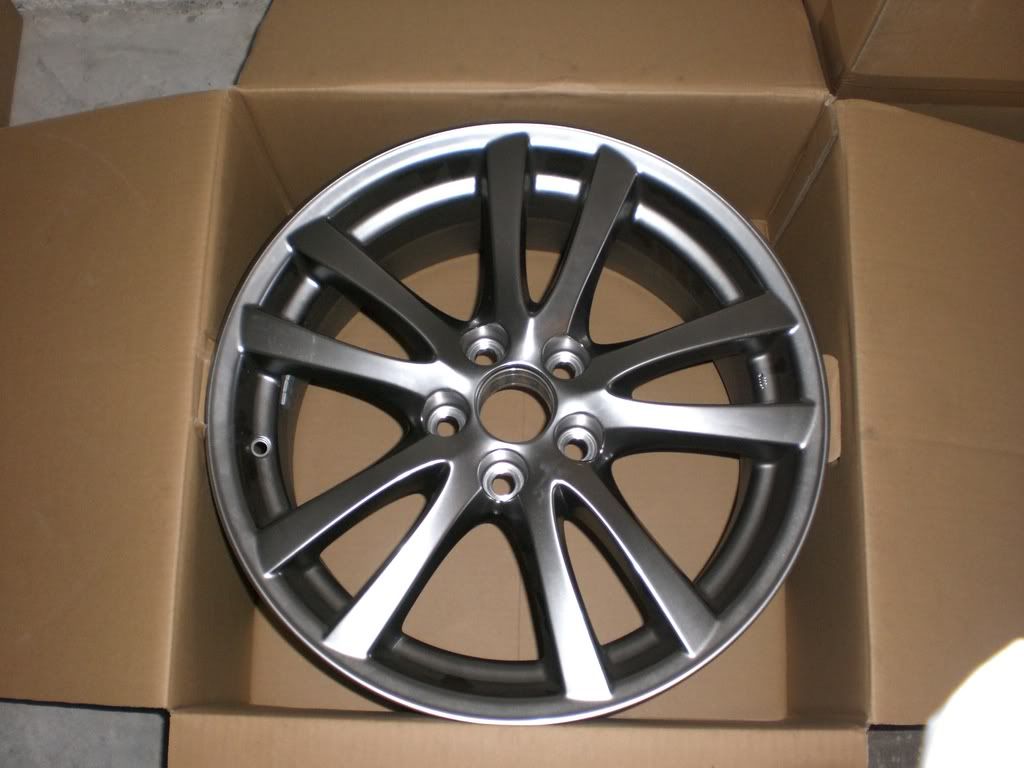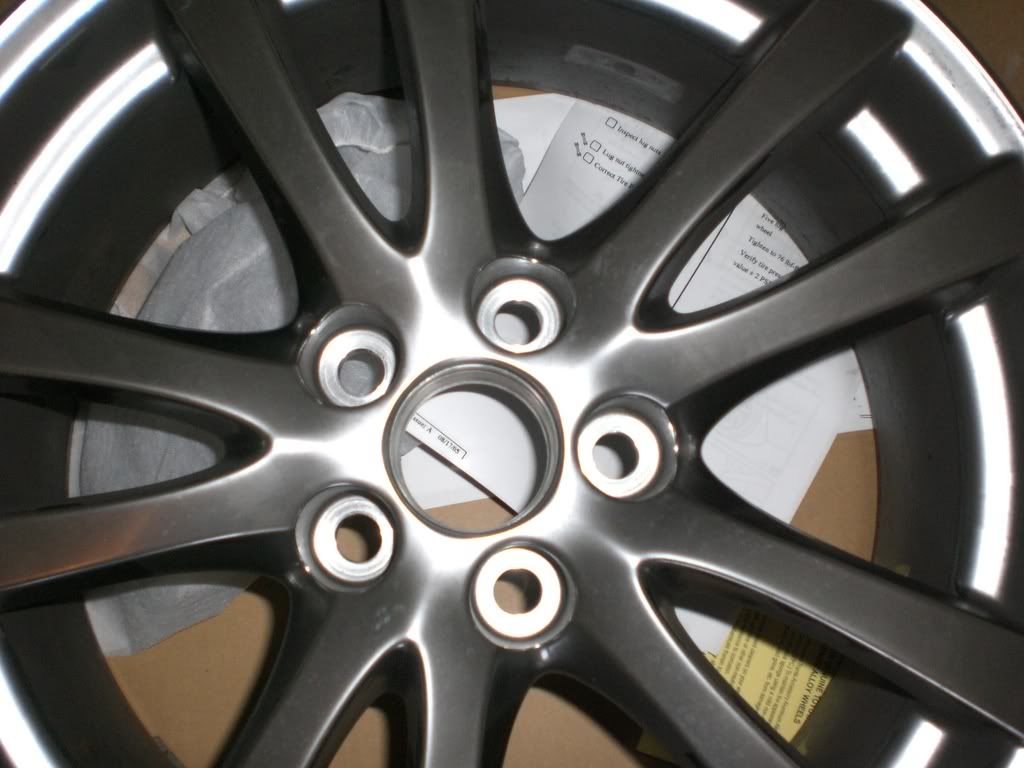 07-19-08, 07:30 AM
---
Update! I can get center caps if they are needed. Wheels are still available. I have 1 pending sale to Canada which is awaiting a shipping quote.
07-20-08, 03:11 PM
---
07-20-08, 03:53 PM
---
07-23-08, 04:38 AM
Driver School Candidate
Join Date: Jun 2007
Location: Ontario
Posts: 25
Thanks: 0
Thanked 0 Times in 0 Posts
---