3gs.wsabi - Build Thread
05-03-17, 12:37 PM
3gs.wsabi - Build Thread
---
Hello Club Lexus. You can find faster updates on my
IG: 3gs.wsabi
Initially, I was too lazy to create a build thread but here I am. Let's get to it.
Day 1: March 13th, 2017. Newport Lexus. 2008 Lexus GS 350 RWD with about 88K miles, give or take.
Day 3: Headlight restoration. I need to do it again, it was a late night and I got tired.
Day 4: Wheels! Nothing special for now, my brother was kind enough to let me use his spare set. Shout out to 714 Tires for getting the swap done quick.
March 25th: Tint! Medium all around and Light for the windshield.
So I'm sure most of the OG GS owners, have that infamous ****ed up spoiler paint issue. The top of the spoiler just fades away to nothing. Took it off and sent to paint.
Everyone needs a car cover! Especially in sunny So-Cal!
She is not my daily, so time for that car wash.
So you're probably saying to yourself, "This guy needs to drop his car!"
Air suspension was determined before even purchasing the car. Order was placed and the parts began to come in.

Here's my setup:
Airlift Struts (Front & Rear) I took advantage of their TAX Season Sale, it was like 25% off or something like that. Airlift has been in the game for awhile so no hesitation when placing order.
Airlift 3P Management
1/4" Airlines
Dual Viair 444c Compressors
5 Gallon Seamless Tank
Ink Black powder from Prismatic Powders
Universal hanging bracket from Sadistic Iron Werks
Mid April: And off to install she goes!
While the car was in the shop, I spent my weekend at Coachella Weekend 2!
My birthday is in April, so my team surprised me with Lexus OEM Window Visors.
50 Days of ownership and this is how she looks.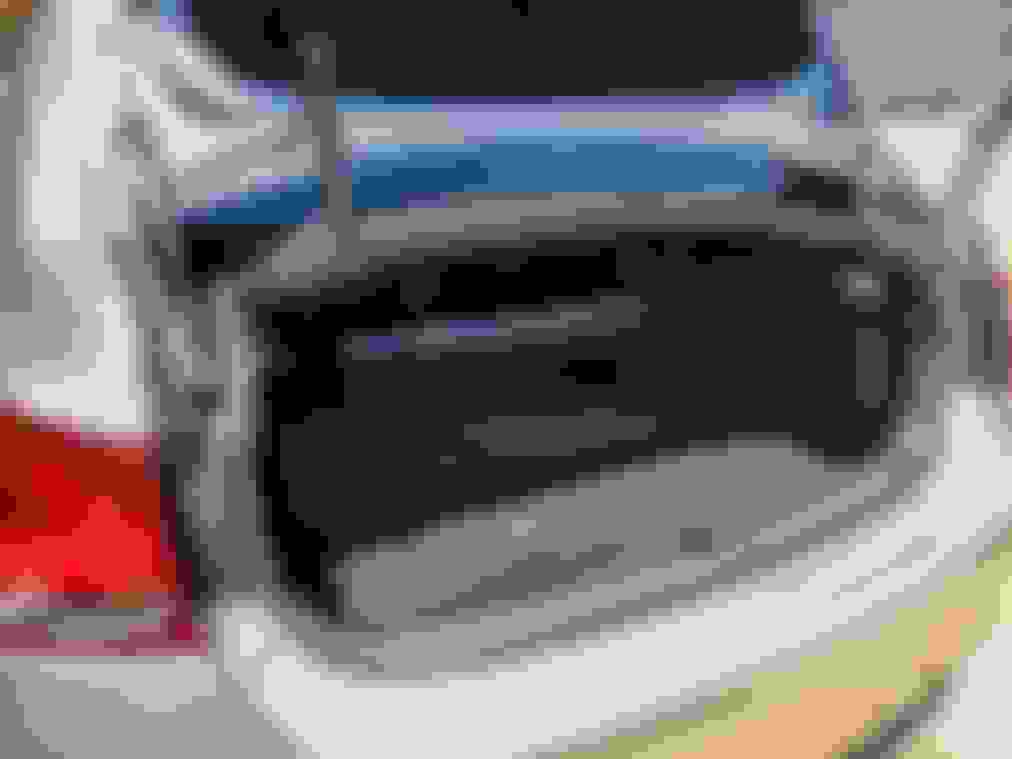 Be sure to follow the team on IG:
@PURE_Lex
05-06-17, 09:34 AM
Driver
---
Very nice mate, clean build and good choices all round. Have just started my own build on my GS460. Any chance you have the part number for the OEM window visors so I can order a set from Lexus Australia? They cant find them in their system. Cheers.
05-08-17, 03:30 AM
Rookie
Join Date: Jul 2009
Location: NY
Posts: 71
Likes: 0
Received 0 Likes on 0 Posts
---
Looks like we're running the same equipment for air and rocking the same color. Your brother came In clutch with those wheels! As soon as the install is done I need to put my hands on some can't be on air with beat up stock wheels
05-08-17, 09:50 AM
---
05-26-17, 08:51 AM
---
Decided to make the trunk pop a bit. Went with a rustic look.
Mounted the Airlift Controller with velcro. I plan on getting it mounted in the console eventually.
Bought a little something for the interior.
06-26-17, 03:05 PM
---
08-18-17, 09:51 AM