Sage RCAs Front Drop Install
08-22-10, 09:51 AM
Lead Lap
Join Date: Jun 2009
Location: CA
Posts: 472
Thanks: 0
Thanked 0 Times in 0 Posts
Sage RCAs Front Drop Install
---
Test fitted and isntalled RCAs in the front for a nice mild 25mm drop. So far I am loving the look and feel. This offers a pretty good alternative to get a nice drop and not have the side affects of diminished shock comfort since I am still on my stock suspension.
Here are some pics..
Removed wheel and removed the two bolts on the LBJ that holds the rotor in place.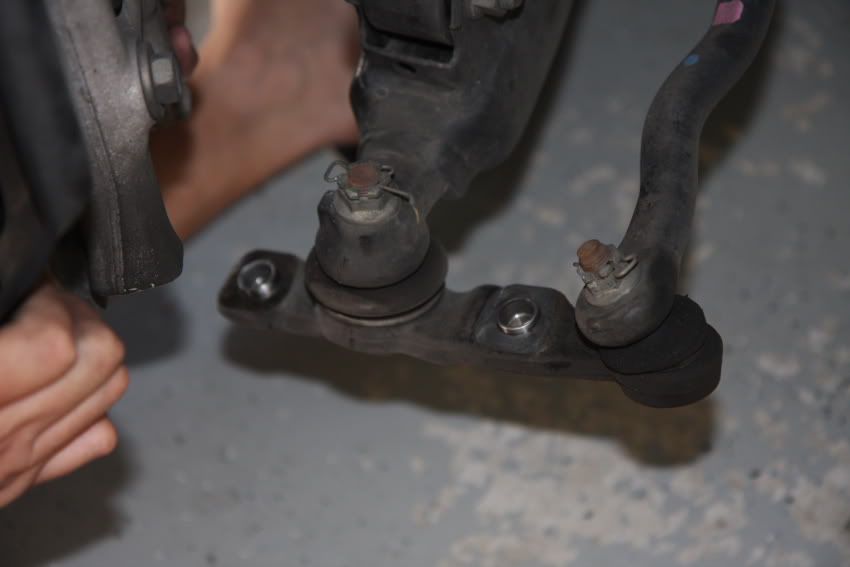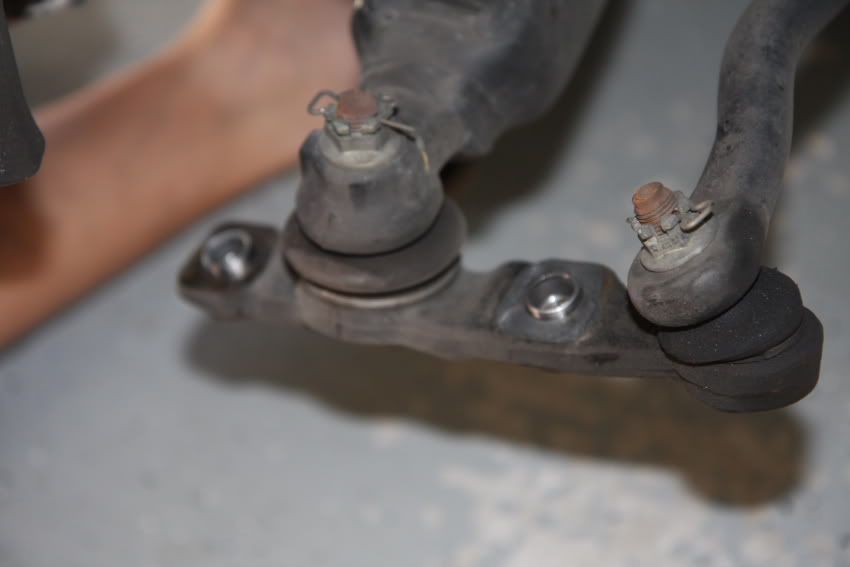 Bolt on the two RCA blocks on the LBJ, this is where the rotor will sit.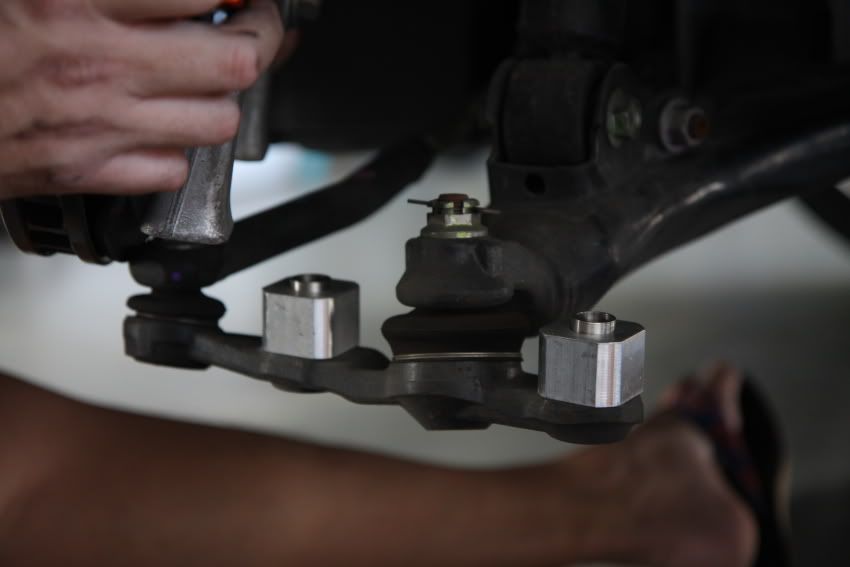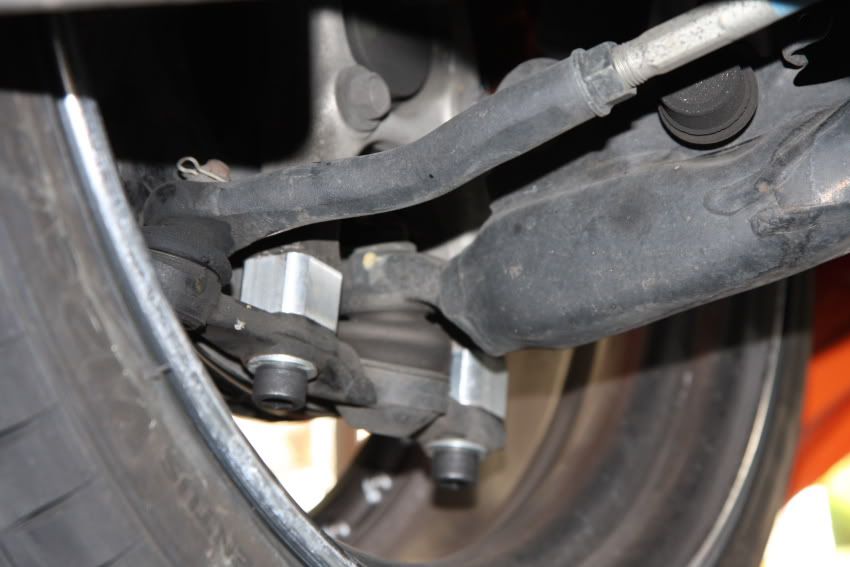 Put Wheel back on and that's it.. Lowered look with stock suspension feel. Easy install compared to doing springs and coils..
Before and After shots..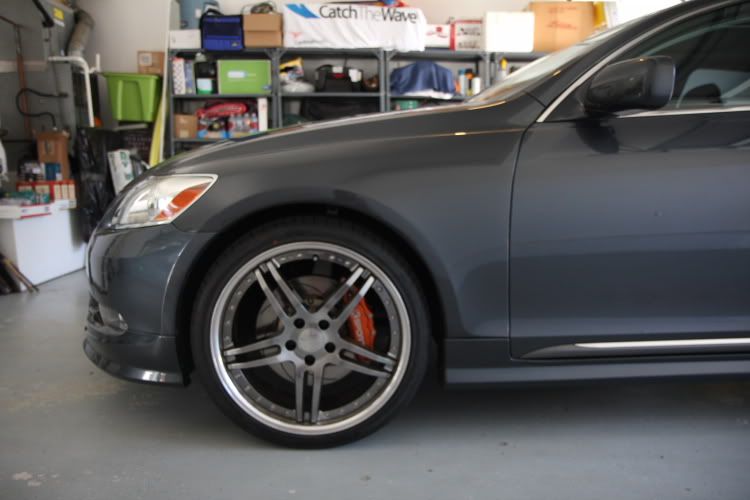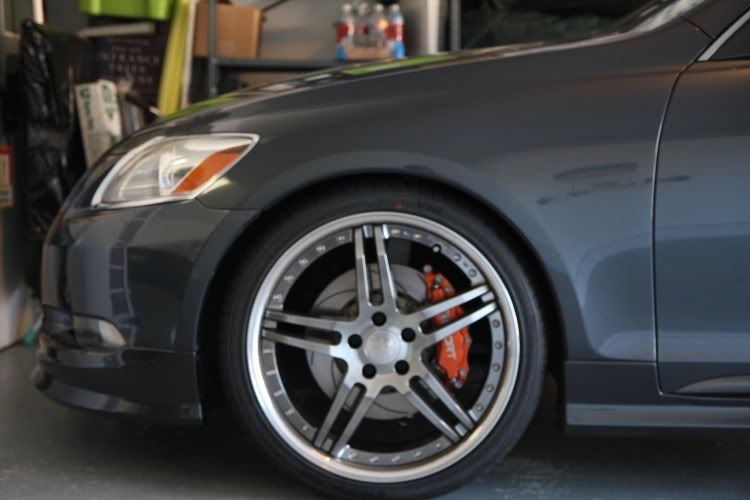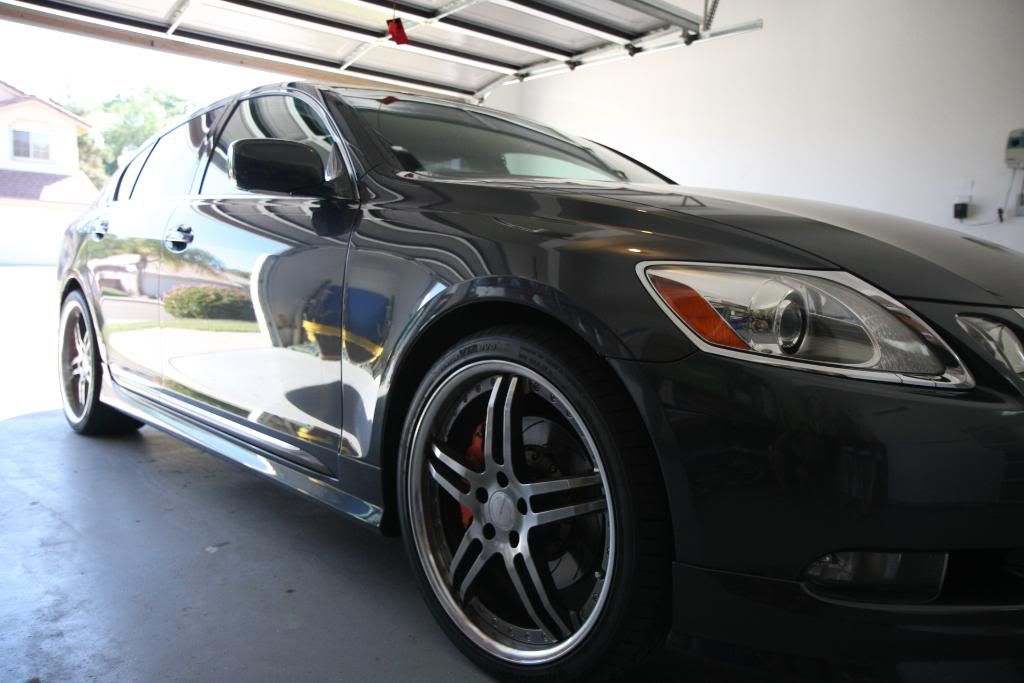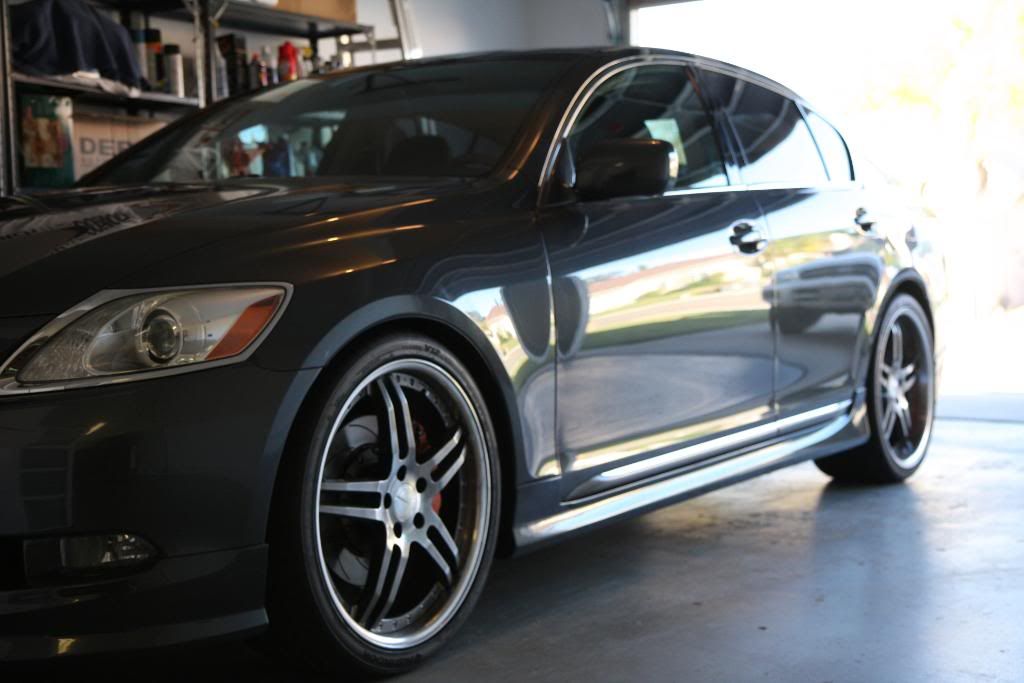 I only dropped the front, I'm pretty happy with the rear so it may stay. The drop is mild and it does improve the look. Since it is my daily driver I didn't want to go too low. I did scrape a little when we hit some dips on the freeway, sounded like fender lining rub. I'll heat it and push back up into the tire well and see if that helps.
---
Last edited by PHML; 11-27-10 at

05:37 PM

.
08-22-10, 04:57 PM
Lead Lap
Join Date: Jun 2009
Location: CA
Posts: 472
Thanks: 0
Thanked 0 Times in 0 Posts
---
.
08-23-10, 11:24 AM
Lead Lap
Join Date: Apr 2010
Location: CA
Posts: 558
Thanks: 0
Thanked 0 Times in 0 Posts
---
Interesting. I've never seen/heard of these before. So these are a mass produced product? This would be good possibly for AWD owners like myself possibly avoiding wheel wobble? (any AWD owners have these installed?)
08-23-10, 11:29 AM
Rookie
Join Date: Jul 2005
Location: CA
Posts: 15,995
Thanks: 0
---
RCAs are somewhat mass produced. You can buy them from vendors, although the 3GS application looks very new to me.

They were designed to be used as bandaid for fixing the roll center and regaining suspension travel for cars with coilover setups. Using it on a car with shock/spring will give you the lowered effect. Depending on how low you are, adding the RCA may give you slight increase in negative camber.
08-23-10, 11:45 AM
Lead Lap
Join Date: Apr 2010
Location: CA
Posts: 558
Thanks: 0
Thanked 0 Times in 0 Posts
---
Yeah, after checking out this post, I did a search on it. Seems like the 2GS version has been out for a few years. I assume you can use this with a stock shock and lowering spring set up.

Because my GS is AWD, I had to lower it a bit to achieve the look I wanted, thus creating negative camber. I recently swapped my F-Sport springs out for some DF-210's, which made the ride a bit more bouncy. I can probably get the same look as the DF's with these RCAs and my F-sports.

greyhndfan, what size RCAs did you use?
08-23-10, 01:30 PM
Lexus Champion
Join Date: Sep 2009
Location: Bahrain
Posts: 2,561
---
08-23-10, 03:54 PM
Lead Lap
Join Date: Sep 2007
Location: GA
Posts: 788
Thanks: 0
---
Never knew they made RCA's for 3Gen's. Can I use these to lower my car with my coilovers ?

Example, raise my coils then use the RCA to lower it back to the previous height. Would this work as a substitute for a front camber kit and give me positive camber ?

Eating tires a couple thousand miles is no fun but I love my drop.

Where can I purchase these RCA's ?

Ohh by the way, loving those wheels and lip kit. You get extra points for the color of your car too, lol. I'm sure others would like to see a full pic to see the drop with the front RCA and the stock rear.
---
Last edited by TriniGS; 08-23-10 at

04:00 PM

.
08-23-10, 04:32 PM
Lexus Champion
---
this is interesting.. can anyone explain to me how this work? so this makes the car lowered yet everything else stays the same? (camber, axle, shock travel, etc..)