Replacing my SC as a daily, What do you Drive?
08-08-15, 09:25 AM
Rookie
Join Date: Dec 2012
Location: KY
Posts: 81
Likes: 0
Replacing my SC as a daily, What do you Drive?
---
I love my 93 SC400 but Ive just taken a new job about an hour away from where I live and while the old girl is running fine and Im content to keep using her as a daily, the gas is starting to hurt. Also with almost 300,000 miles something has to break eventually. I plan on keeping her but only has a project car. However Ive been spoiled by everything this old girl has to offer, it makes shopping around for a new car difficult as nothing suits my taste. I don't have the money to really buy something new and expensive and the wife wants me to get something more family oriented. I would also like something thats better in snow, cause lets face it the SC is a flying death trap here in kentucky in the winter. So what do you all drive when you finally make that decision to replace the SC as a daily?
08-08-15, 09:35 AM
Lead Lap
Join Date: Mar 2014
Location: Huntington Beach, CA
Posts: 628
Likes: 0
Received 0 Likes on 0 Posts
---
I drive a Prius as my daily. My daily round trip commute is 110 miles. I drive the Prius because of the gas mileage I get on it not any other reason why.
08-08-15, 09:42 AM
Lexus Test Driver
---
Honda CR-X...

My daily is a Honda Civic coupe but what you describe weather and family needs, a used CR-X may work for you...
---
Last edited by Duck05; 08-08-15 at

10:09 AM

.
08-08-15, 02:09 PM
Lexus Champion
---
Family oriented and great on gas mileage doesn't quite go together. LOL I replaced my used to be daily driver SC400 with a GX470. But I still have my original 5 speed SC300 that's a project. AliSC3 even bought a second GX cause it's pretty much like an SC version of an SUV if compared to comfortability and power.
08-10-15, 05:36 PM
Driver
Join Date: Apr 2013
Location: North & West of Baja California, Arizona
Posts: 128
Received 0 Likes on 0 Posts
---
From the points you're describing... If you keeping it Toyota, I'd say a used 4Runner.

I drive my 98 Tacoma the most since the vantage point in traffic is awesome and slowing down for road imperfections is unheard of. Considering adding an is300 Sport Cross as a daily but that will easily turn into a money pit.

Good luck!!
08-10-15, 06:36 PM
Lexus Test Driver
---
As a daily I have a company car. This winter I had an AWD Fusion Titanium and for the summer I have a '15 Mustang. Perks of working at a dealership.
My honest recommendation is to lease a cheap new car. Put gas in it and just drive.
Or a used 4runner. always a solid choice
08-10-15, 10:00 PM
Driver
Join Date: Mar 2015
Location: Texas!
Posts: 159
Likes: 0
---
I'd look at a Subaru Impreza in either wagon or sedan form. A good friend of mine picked one up about 2 years ago and loves it to death. The AWD system eats up the New England winters, he get's around 30MPG with a mostly highway commute and it has a ton of space for his wife, kid and all their out doors-y equipment. He bought it brand new, pretty well equipped for around $22K. The basic base models can be had for even cheaper. You'll be hard pressed to find something better for less money imo.


What's your budget anyway?
08-10-15, 10:20 PM
Lexus Test Driver
---
Hands down the best beater is the 4runner, they just keep going no matter what, unstoppable. I own a 2002 and I drive it 8 hours a day all over colorado and it's a tank in snow
08-10-15, 11:54 PM
Moderator
---
In contrast to the SC, and other than an FR-S, I've eyed a VW Jetta Sportwagen TDI (turbodiesel, available in 6-speed manual) based on great experiences with a friend's 2010 model. He is a father of one and that wagon is one of the nicest everyday commuter/hauler vehicles I've ridden in.

Or any modern Subaru wagon. Any model, really.

Or... a stalwart 1993-1996 Mercedes E300D (W124) with the extremely reliable and un-killable OM606 diesel engine. Or the 97-98 or 99-00 W210 versions (also OM606, last two years being turbocharged).
---
Last edited by KahnBB6; 08-10-15 at

11:58 PM

.
08-11-15, 12:06 AM
---
The 6th generation Celica ST is a fantastic daily driver. I always averaged 36-40 mpg with mine and it had great supportive sports seats, power everything, liftback with plenty of cargo room, and it handled fantastically with just Tein springs and KYB struts. That and they look good and one in nice shape doesn't look its age. It was pretty quick on its feet all things considered, think of it as a FWD Miata. Here was mine: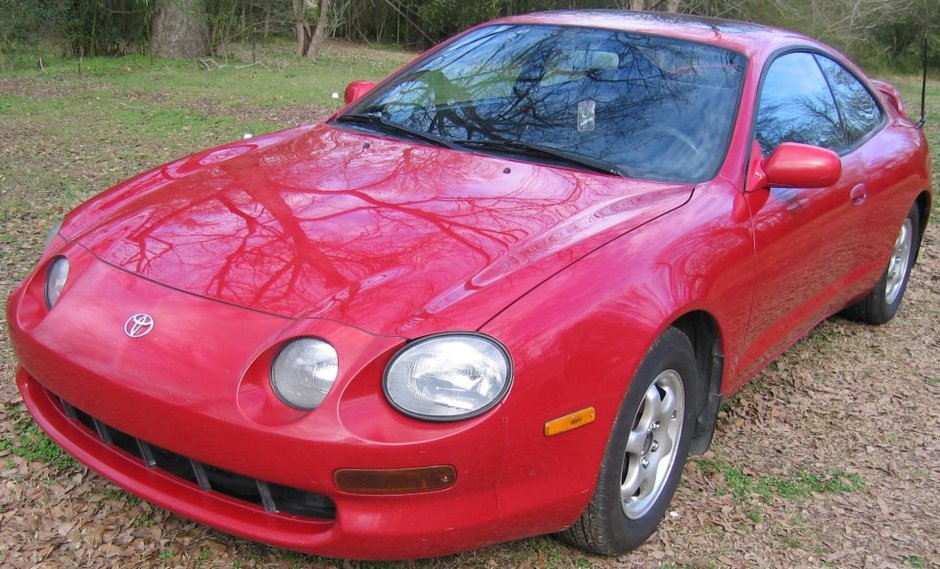 If I wasn't in my anti-FWD stint I'd get another one, but this time it'd be a GT to swap in a 1MZ V6.