Little update..... that actually doesn't involve wheels
12-07-11, 11:36 PM
Pole Position
Join Date: Sep 2010
Location: Ca
Posts: 234
Thanks: 0
Thanked 0 Times in 0 Posts
Little update has been updated a bit more. Now w/more pics
---
Update
12/16/11
: Added 95 tails!!! So I lazily washed my ***** and took out the Nikon. Also got my alignment readjusted, was able to remove another degree of camber using the stock adjusters, so the front is now down to -2* camber(was previously at -3*)
front1
by
frontwheelfanatic
, on Flickr
side1
by
frontwheelfanatic
, on Flickr
side2
by
frontwheelfanatic
, on Flickr
Light output!!
Quad retro
by
frontwheelfanatic
, on Flickr
Sorta rolling
by
frontwheelfanatic
, on Flickr
12/7/11
-Small update for my POS, I did a quad retrofit! I redid the TSX retrofit in my low beams and managed to shoehorn in some Bixenon FX-R projectors into the high beams. The highbeam retrofit is still in "beta" LOL so i didn't put shrouds or wet sand the the fluting out of the lens. This was more of a proof of concept attempt for myself, Gonna rip them apart again soon to add shrouds and maybe remove the fluting from the lens.
I also added an H3 PnP kit into my foglights(which have es300 fogs retrofitted in) and modded the corner light to come on as a running light as well as function as a blinker.
It was late so I didn't feel like taking out my dslr for proper pics so I just used my epic touch's camera-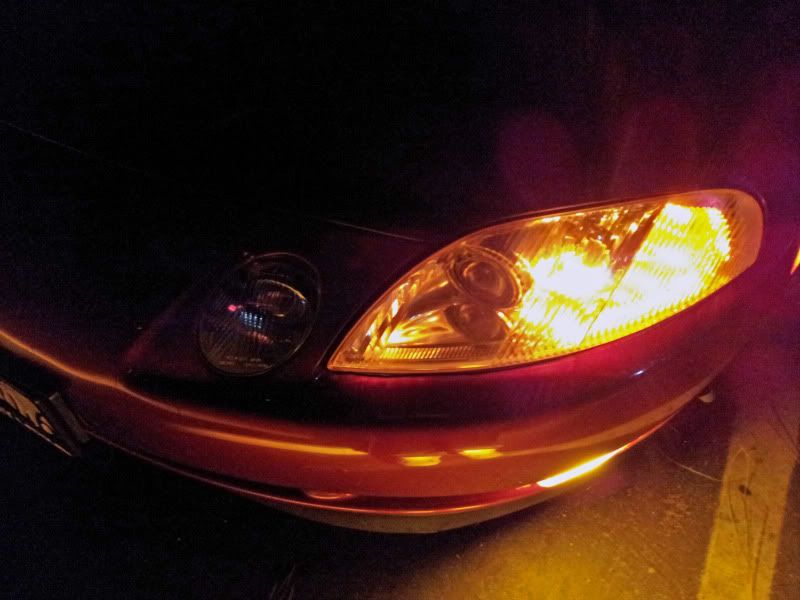 I also switched up my mini N1's to Megas........ but they hang so damn low!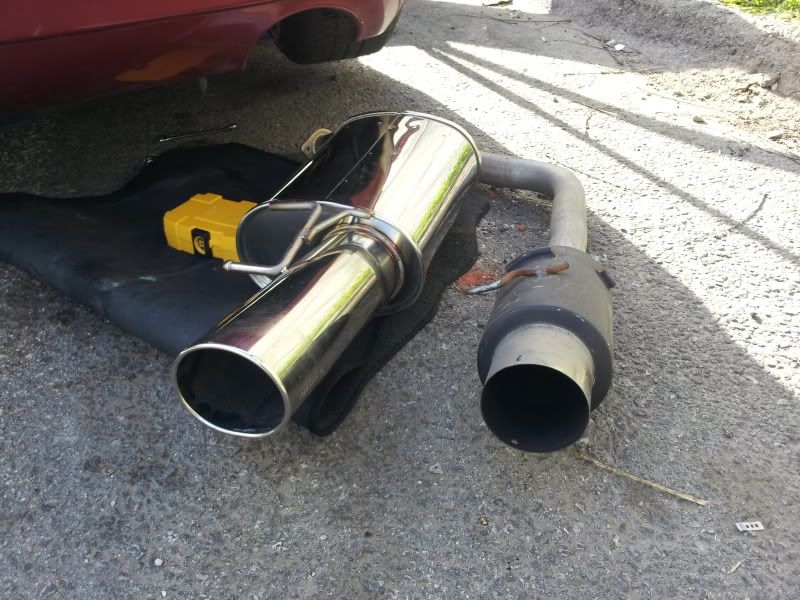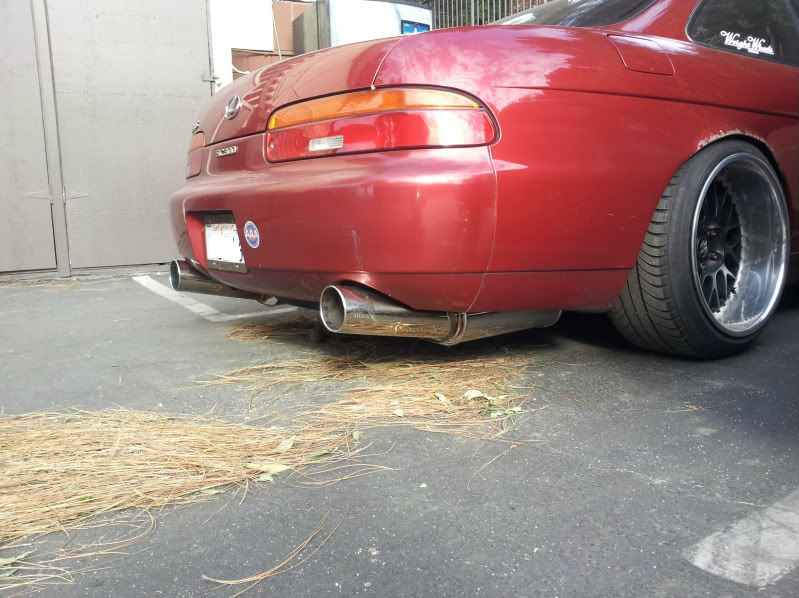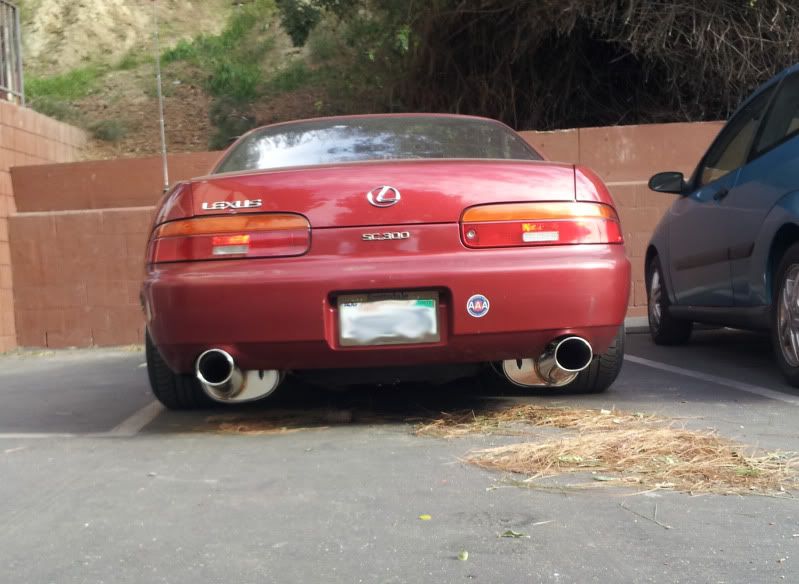 Small insignificant, update I know but i was kinda excited and wanted to share
---
Last edited by Bender25; 12-17-11 at

09:25 AM

.
12-08-11, 03:09 AM
Lead Lap
---
Nice job on retrofitting! I'd love to see some night shots of those great cut offs. There are too many SC's with plug 'n play HID kit with glare and it's nice to see someone do it right.
12-08-11, 09:24 AM
Lexus Fanatic
Join Date: Jun 2006
Location: Earth
Posts: 9,219
---
Looks very good on your car. Aggressive wheels and an aggressive exhaust. Looks sweet.
12-08-11, 09:43 AM
---
that exhaust always looks good man. nice car. also i see that you damaged your paint when you rolled your fenders, when you get them painted would you put some pics up? im doing this soon and am worried about the match ill get.
---
Last edited by levie; 12-08-11 at

09:46 AM

.
12-08-11, 09:47 AM
美少女戦士セーラームーン
Join Date: Oct 2008
Location: 東京都
Posts: 9,104
---
The exhaust looks good. i never realized those hung so low.
12-08-11, 10:19 AM
Driver
Join Date: Nov 2011
Location: ca
Posts: 116
Thanks: 0
Thanked 0 Times in 0 Posts
---
nah man dnt trip i get it small but exciting to get new things its like my mom said how do u eat a elephant? 1 bite @ a time so thats how cars r and urs look like its coming along especially that ur doing somthing custom on ur headlights its all that little stuff that set urs apart and those wheels r freaken sick!
12-08-11, 11:02 AM
Pole Position
Join Date: Sep 2010
Location: Ca
Posts: 234
Thanks: 0
Thanked 0 Times in 0 Posts
---
The cutoff line is nice when its just the TSX projectors, but with all 4 on the fx-r's throw a little light above the cutoff due to the fluting in the high beam lens. This doesnt bother me though cuz it's not glaring for other drivers and it helps light up street/freeway sign. Something that the sharp TSX projectors don't do very well.
TY sir
If/when I get it painted it'll be a full respray so you won't be able to see how well it does/doesn't matches
TY man. Everything you said is true