fixed smoking and powersteering leak.
12-19-13, 10:26 AM
Pole Position
fixed smoking and powersteering leak.
---
so since i got my car it would smoke up on start up. giant cloud of white smoke. it would go away after a minute of driving, or idling. anywho i did a bit of research here and there and found it to be my Power Steering Air Control Valve. its right next to the banjo bolt on the reservoir. it has two vacuum hoses leading out.
i found out the car smoked because the hose leading to the intake manifold (not the one leading to the plastic piece of the intake) would ALSO carry oil. i took out the house and the inside was covered in oil. It burned the oil and smoked out the back. my leak was so bad it literally drained my pump of fluid in about an hour of sitting.
here is what the valve looks like.
the plastic casing on mine literally came off by hand. i pulled it with ease and it just fell out haha.
left me with only a screw shaped thing lol. i took out a little cylinder that is inside the screw shaped item and it leaves you with a channel where PS fluid would usually flow through or something lol. i put a lot of JB weld through the top and stood it up thread facing downwards so that the JB weld would flow all the way to the bottom and fill the whole thing.
it left me with this.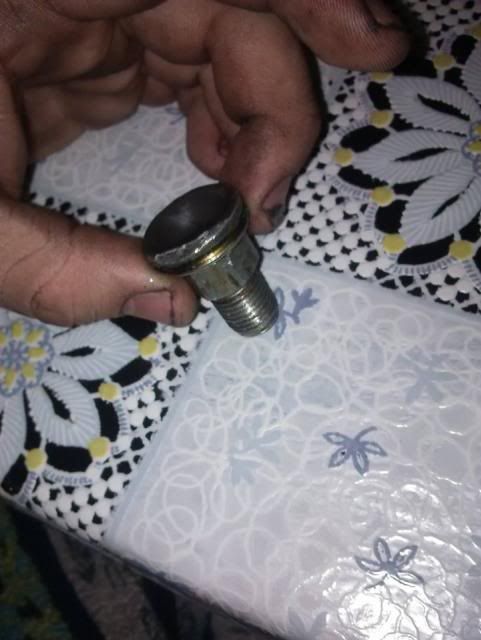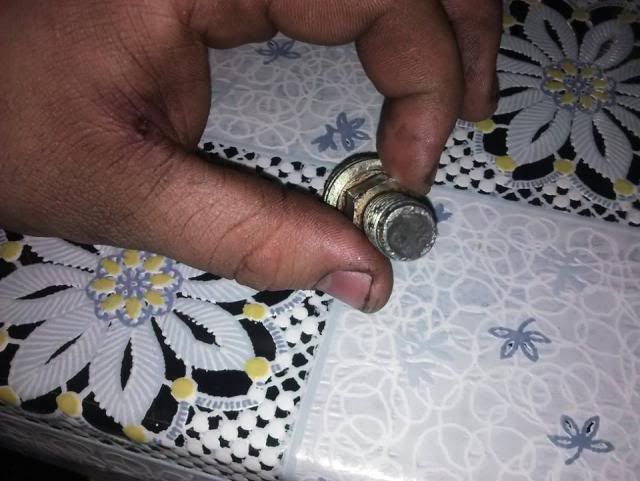 car doesnt leak fluid anymore and doesnt smoke up. remember to block off the vacuum hoses. i cut the hoses down to about 4 inches, and put a screw in each one and zip tied the screw so it wouldnt fall out. i also ziptied the hoses to surrounding hoses to make it a little neater.
i previously had already changed reservoir O ring which i recommend you replace aswell
the valve is a 17mm and is super awkward to get to. remove intake and banjo bolt and take it off from under. stick your hand down by the lefft of the fan and thats where you can get it from. its SUPER awkward to get to lol
12-19-13, 10:45 AM
---
I *may* have a leaking PS as well. My -91 is not nearby just now so that I could check the hoses but where do the hoses exactly go on the engine end? Up in the intake or somewhere lower in the block or thereabouts?
12-19-13, 11:48 AM
Pole Position
---
12-19-13, 12:17 PM
---
So if I would like to get rid of extra unnecessary hoses I could block off those hose near intake manifold?