You know, these early Lexii have nasty door lock mechanisms integral with the door lock actuators.
To free the door lock motor you will have springs going sprong and little rubber bumpers dropping out and good grief, the soldered wires mean you have to disassemble the motor right at its mounting saddle.
So, I did all that: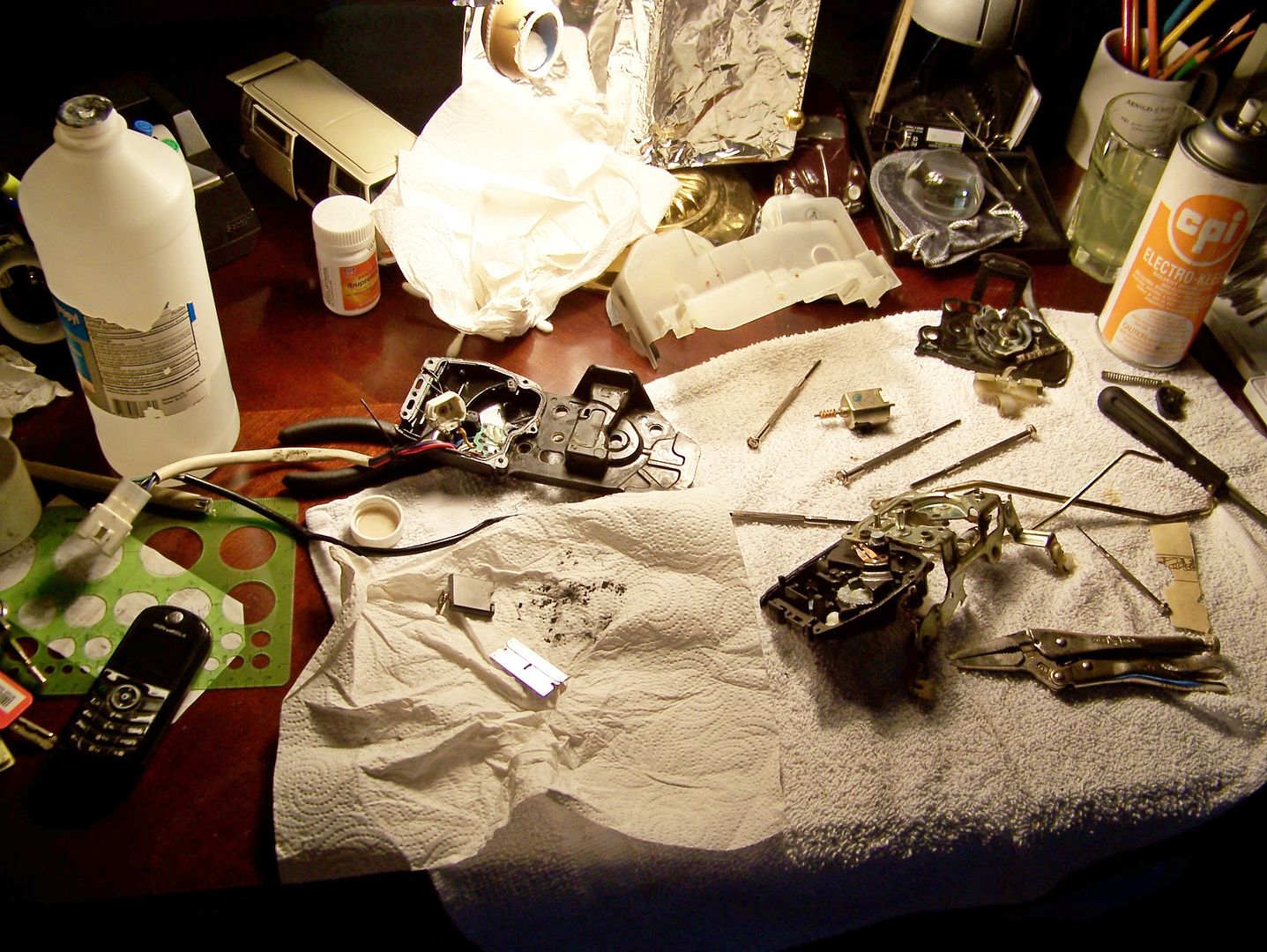 I did the Yamae cleaning as gorgeously as possible:
Had to whittle a new brush out of a Volkswagen generator brush because the old brush snapped in half when my paperclip brush spring retainer slipped:
That's the whittled brush on the left with a commutator radius carefully sanded in, and there is the paper clip brush spring retainer:
In the Ready-To-Install position:
. . . put it all back together, what a treat that was, trying to close the cover holding the motor, guiding the cover past the floppy metal frame with the door release cam threatening to sproing, positioning the latch so the spring-loaded post will drop into the correct position, anyways . . .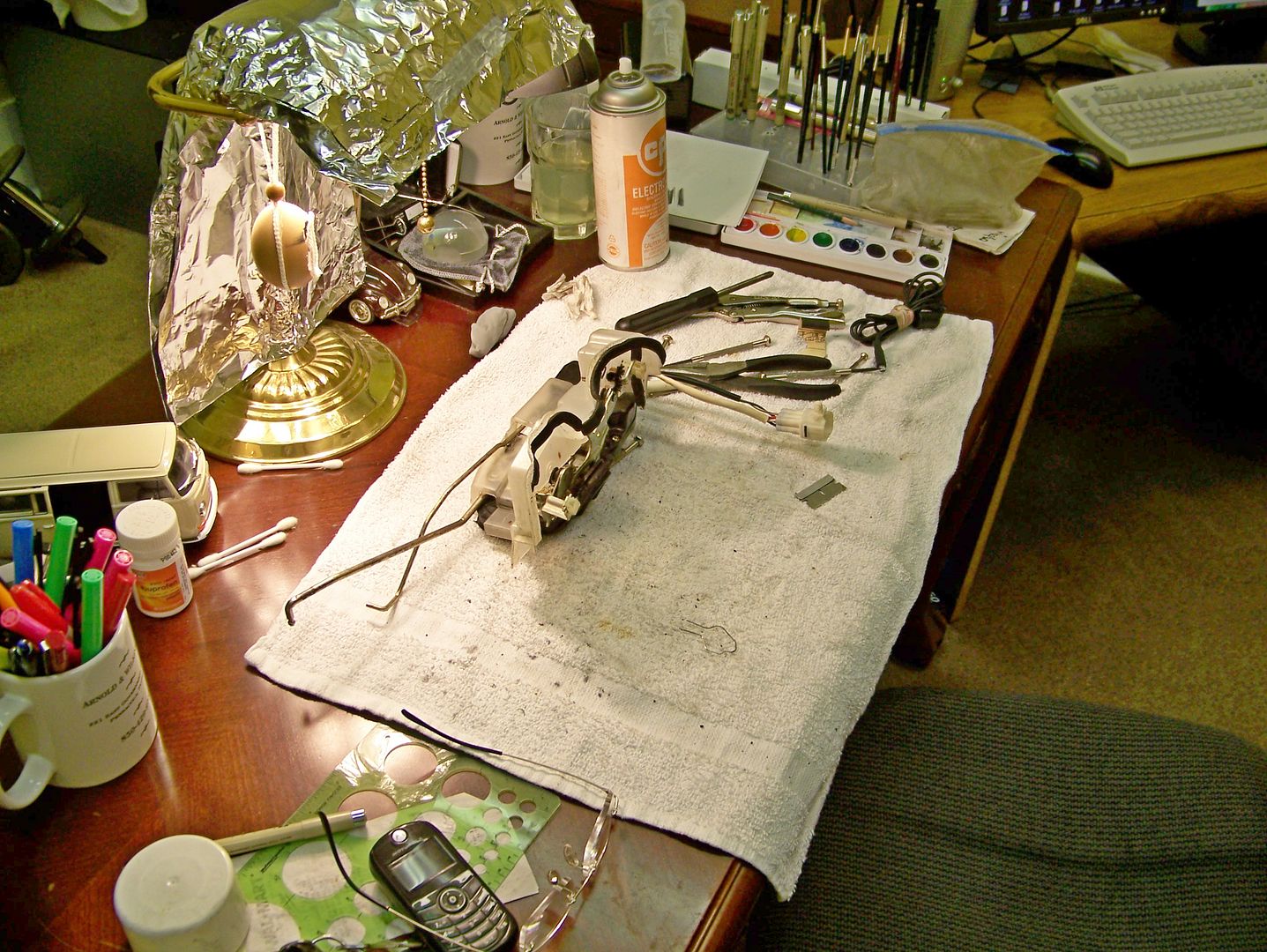 . . . back in the car, the damn thing has EXACTLY the same weak-*** little semi-nudge-but-no-love.
Being the glutton for punishment that I am, did the other side, all went perfectly. Same weak wuss semi-nudge. This problem is not carbon reducing the resistance blahblahblah.
The motors here have side terminals that must be soldered. Are they the same Mabuchi FC 280PT 22125 people are talking about? Nice waste of time.
I still like this car, but as I dived deep into the guts of the door lock assembly, it appears that Toyota is kind of cheesy with their engineering, little bits of tape and foam and rubber junk and plastic connectors that threaten to explode, a way too busy bunch of parts . . .