Official 2GS Massive Donk Thread
10-05-12, 10:12 AM
Lexus Champion
Official 2GS Massive Donk Thread
---
I give credits to Brian (Sakataj) for throwing the idea out there in his most recent thread. He stated that the SC guys have one, so we should too.
I'll start it out.
This was actually MY GS the day that I bought it summer of 2010.
22" Wheels AND Lift Kit.
10-05-12, 10:35 AM
Lexus Fanatic
Join Date: Nov 2008
Location: Big D
Posts: 9,092
---
Daniel, how could you?!
10-05-12, 01:16 PM
Lead Lap
Join Date: Feb 2012
Location: TX
Posts: 756
Thanks: 0
---
Lol I knew Brian would get your attention on this subject. Here's mines when I first brought my car on 20x9/10 Sevas ...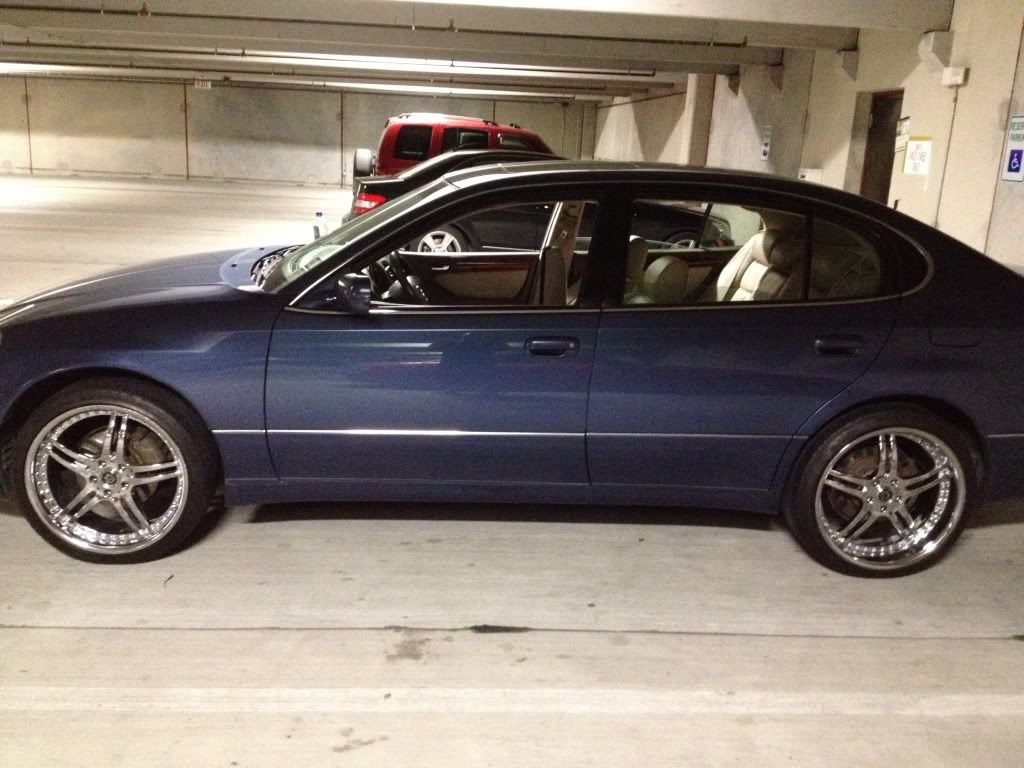 We live and we learn.. Atleast my rims doesn't look as hood as luxurygs3 lol .. Sevas were pretty cool before they started cracking. Not really a donk but could pass since its stock height! Whoever had that car did the positive camber. Instead of tucking, it's going away from the top fender.
---
Last edited by YxUxMADDDD; 10-05-12 at

01:19 PM

.
10-05-12, 01:40 PM
---
Wow that first post definitely qualifies as donk. I hope it no longer looks like that, I honestly don't know if I could've bought that car. I was faced with a similar dilemma when searching for mine. I opted for the more expensive stock gs lol
10-05-12, 01:53 PM
Lexus Champion
Join Date: Sep 2009
Location: VA
Posts: 1,770
Thanks: 0
---
Geeze, haha.. Hopefully the interior was in perfect condition and would be worth buying that eyesore
During negotiations, I would have the seller add up the cost what he claims his 'upgrades' cost, then I subtract that amout from fair bluebook value, and that would be my offer.
PS: Please post a semi-current pic to prove you de-donked that thing.
10-06-12, 12:05 PM
Lexus Fanatic
Join Date: Jun 2008
Location: tenn
Posts: 17,249
---
how we need someone to move all the pictures from the old donk threads into this thread. i may do some of that this week

lol
10-07-12, 01:39 AM
Rookie
Join Date: Oct 2008
Location: ca
Posts: 74
Thanks: 0
Thanked 0 Times in 0 Posts
---
i know these cars dont make very nice donks, but if you ride in a nice one its a pretty good feeling. similar to a VIP car on a smooth road... except your higher off the ground and you not as cautious about messing up your body. i have love for donks lol theyre like our ghetto vip brothers.
10-07-12, 05:36 PM
Driver
Join Date: Aug 2011
Location: Quebec
Posts: 156
Thanks: 0
Thanked 0 Times in 0 Posts
---
It's the front that kills the look IMO... and I think we all know it dosn't look like that anymore.....

20"s with stock height don't make it a donk any more then 20"s with a drop make it VIP...

Theres already a whole sub forum on this next to the VIP section with tons of pics.

Some all chrome hypnotic c-note 22's on the GS, dropped to fit right, chrome door pillars and bling, plus a booming system will still make heads turn. Yeah some will laugh, but then again I've had people laugh at my curtains too...
---
Last edited by gs400rpg; 10-07-12 at

05:49 PM

.
10-07-12, 10:29 PM
Lexus Fanatic
Join Date: Aug 2008
Location: California
Posts: 6,434
---
Not Donks...

"Bubble Cars"
10-11-12, 12:26 PM
Lexus Fanatic
Join Date: Jun 2008
Location: tenn
Posts: 17,249
---
some are borderline....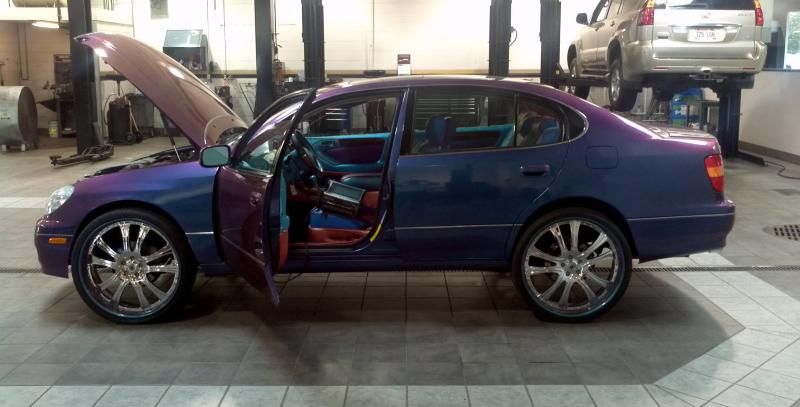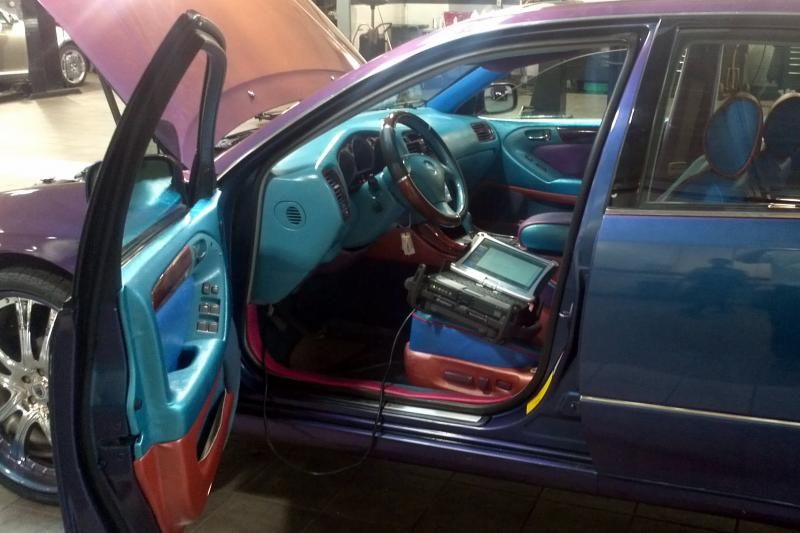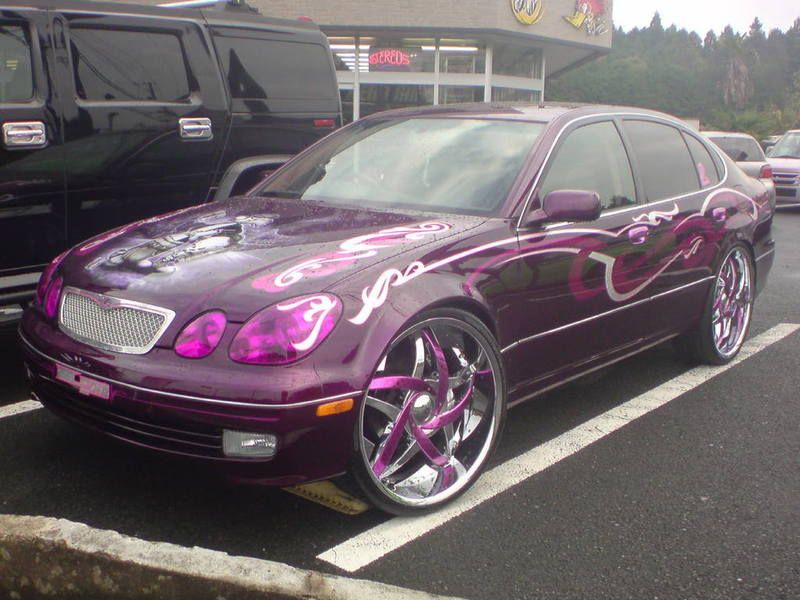 and although this is photoshopped, it made me laugh