Mv350's '93 UCF11 Black on Black Pix and Progress Thread
04-23-12, 10:06 PM
BahHumBug
---
i knew i remembered seeing one. HKBSports japanese website lists for an UCF10/11 ONLY (later years have diff part numbers) the proper model no. hub to retain cruise control is OT-135. (reference:
http://www.hkbsports.com/product/bos...ta/toyota.html
)
quick search for that in the forum yields this:
https://www.clublexus.com/forums/sc4...b-adapter.html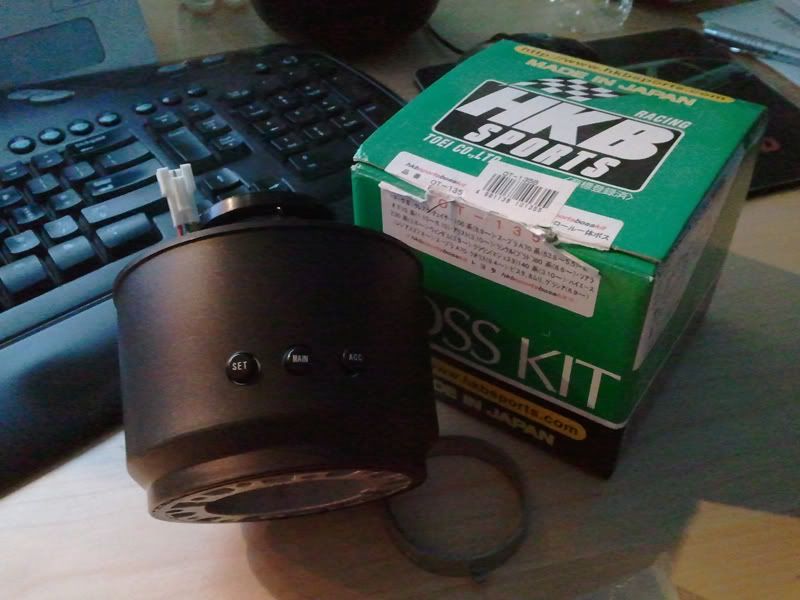 where you can clearly see the cruise control buttons on the boss kit.
this hub cross lists for A70 supras with cruise control, early GS/SC, and a few other models.
It's available on RHDJapan for <$90 shipped
11-25-12, 11:46 AM
Driver School Candidate
Join Date: Sep 2012
Location: minnesota
Posts: 4
Thanks: 0
Thanked 0 Times in 0 Posts
---
Sorry to dig up a dead thread guys, but I have been looking at hubs and it is just irking me now... I found a "Toyota hub" But it doesn't work with the LS... The IS, GS and SC... and you said the NRG 95+ civic hubs worked, and I found two civic hubs: one WITH SRS and one WITHOUT it.
Toyota:
http://griproyal.bigcartel.com/product/toyota-lexus
Honda;
http://griproyal.bigcartel.com/produ...models-w-o-srs
Then, of course is the huge catalog with little/no information on compatibility, though from what I have heard the NRG hubs are fairly "universal"
http://new.getnrg.com/products/quick-release
I just got a new wheel to replace my old, worn out 20 year old wheel as well and just wanna make sure i buy the right one the first time.
Mv350, please enlighten a new LS owner!
02-26-16, 11:58 AM
---
is this all thats needed besides a new steering wheel? i'm just starting to look into getting a quick release and this seems like a good option since i can keep cruise control with it.