Toyboxx's Build Thread
11-08-11, 09:04 PM
Lead Lap
Join Date: Jun 2008
Location: Az
Posts: 501
Thanks: 0
Toyboxx's Build Thread
---
EDIT UPDATE ON PAGE 8 WITH 1JZ R154 PICS INSTALLED
Hey guys it comes with great pleasure to finally announce that after 3 years of being a member, and joining when I was 17, too now being 20 and finally owning my first Lexus SC300.
Quick background of myself, names Jason I live in AZ and have been a car enthusiasts since I can last remember, and I've been a fan of the SC's for about 4-5 years now, and I have now found my close to perfect SC300.
For the past couple years I've been lurking all types of forums (Supraforums.com, ClubNA-T.com, MKIV.net, as well as Clublexus.com) gaining knowledge of the SC platform, and its capabilities.
I've always wanted a white SC 5 speed, and well those are few & far between too find. Beggars can't be choosers, so I went ahead and bought this beauty.
1993 DWP Auto SC300 181K
Future plans are as follows (obviously after basic maintenance of course)
Some sort of front lip for the '93 front end (Probably end up being a SC400 lip)
'97 Tails
XXR521's (20 year old budget so cut me some slack)
K-Sport Coilovers (They are local too me, so I can get them fairly cheap)
Origin roof spoiler
Then during most of those mods, I'll slowly be buying 5 speed swap parts (Thanks to DaveGS4 for the lovely thread
https://www.clublexus.com/forums/sc-...-a-thread.html
After I get all that situated then I start saving up for some sort of NA-T kit and make sure I do it correctly.
Anyways I've done enough blabbering onto the pics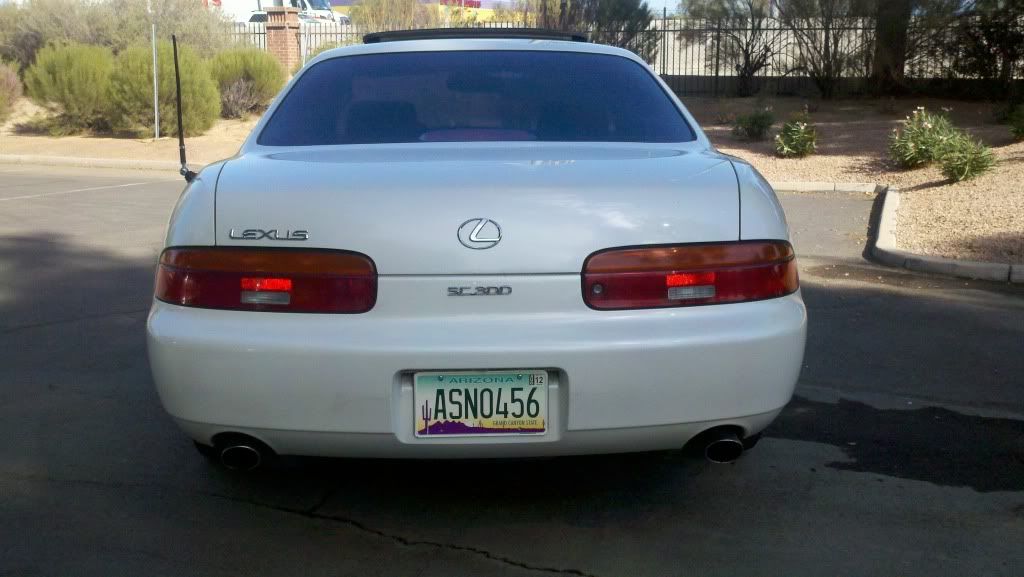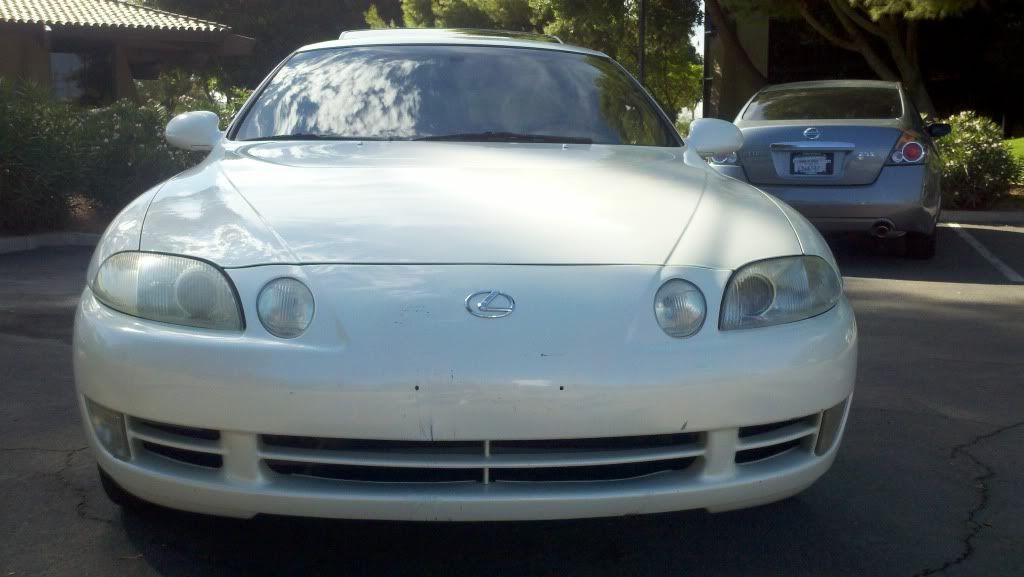 All I got for pics as of now. Thanks for looking
---
Last edited by Toyboxx; 11-21-12 at

03:12 PM

.
11-08-11, 11:06 PM
Lexus Champion
Join Date: Aug 2008
Location: IN
Posts: 2,026
---
Nice rust free vehicle, keep it up and get that truck lowered
11-09-11, 10:39 AM
11-09-11, 10:56 AM
---
11-09-11, 11:15 AM
---
Enjoy the ride! There is no such thing as resale so only put into it what you're willing to lose. Driving these stock will get you a car that'll never die for a cheap price. Driving them modified is fun, but whatever you put in is lost in the "fun factor".