Secret Hidden Space in SC
08-13-11, 08:23 AM
---
Originally Posted by
Luxor
Not sure if anyone is aware of some useful hidden space in the interior of our cars. This space is located between the rear floor mats and the rear seat surrounded by a metal removable bracket. Could be a good place for an small amplifier, ecu, dvd player or whatever fits in the space with easy access. Has anyone used this space for anything?
Nice place to put some stuff though customs lol.
08-13-11, 12:19 PM
Lexus Test Driver
Join Date: Sep 2010
Location: DE
Posts: 875
Thanks: 0
Thanked 0 Times in 0 Posts
---
This - minus the "stuff" part for me. It's so easy to pop it up in hurry (or the cup holder) for that matter.
There are so many hidden spots on the SC with easy access it's crazy.
09-16-17, 08:39 AM
Lexus Champion
---
I have finally realized why Toyota engineered that empty spot under the rear seats, it's a spot to house the optional TV Tuners and Navigation units on the Toyota Soarer.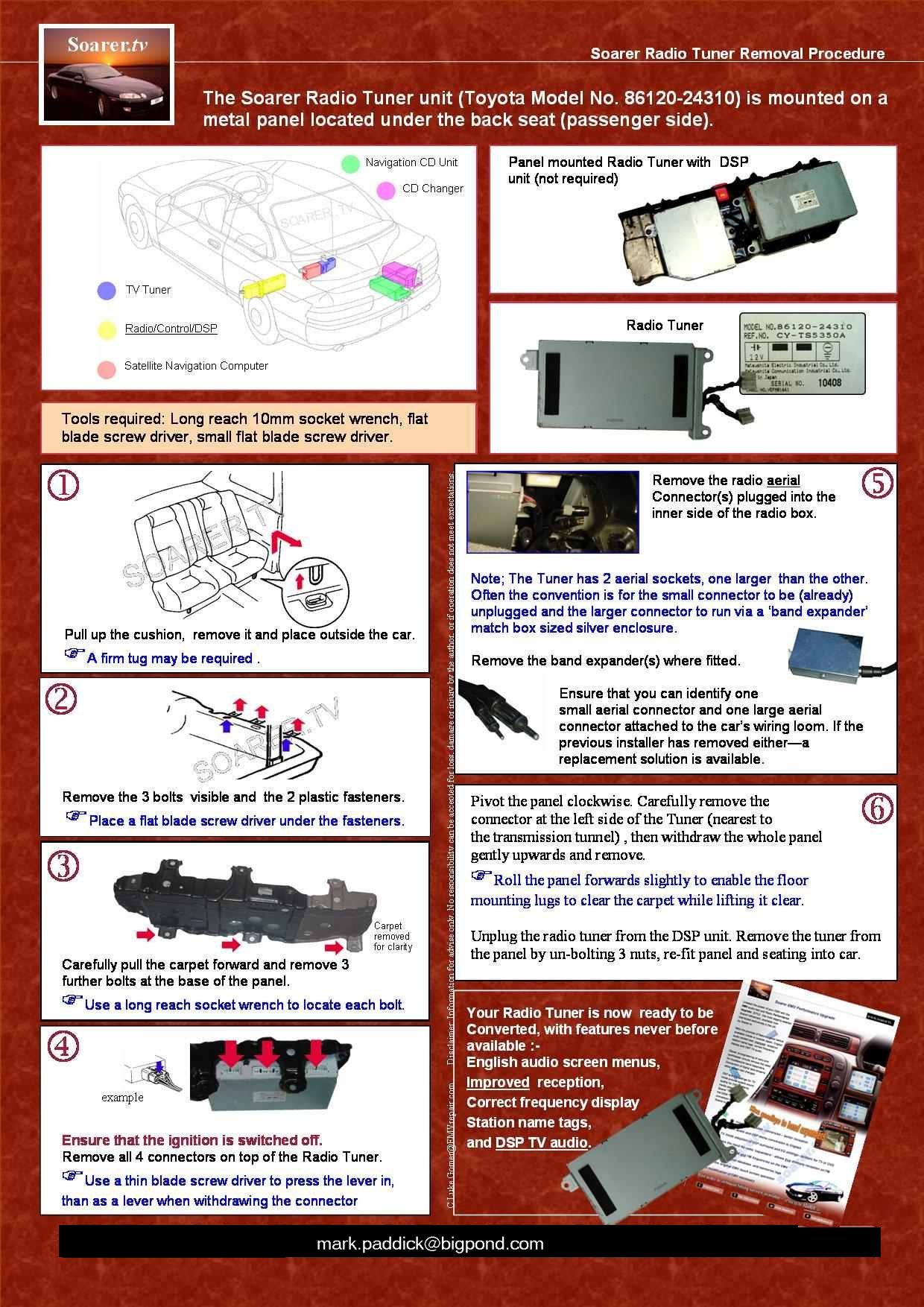 09-16-17, 03:47 PM
Moderator
Join Date: May 2009
Location: A Mile Ahead of You
Posts: 5,210
---
good info
09-17-17, 08:46 AM
Lexus Champion
Join Date: Apr 2014
Location: Location: Location!
Posts: 3,813
---
I always figured it was just an odd choice to give the carpet an easier contour to follow, instead of curving in under the rear bucket that has to protrude out that far, since it would be tough to tuck your heels in under there, anyway. Makes so much more sense now.

As for hiding stuff in there, that would be a real PITA to get to unless you have 5 minutes to spare in an emergency. I have looked at it as a decent amp mounting location, but I imagine airflow would be a problem unless perforating the carpet. A couple super thin subs like they use in the cargo side panels of SUVs could be interesting, though.
09-18-17, 01:03 PM
Lexus Test Driver
Join Date: Dec 2001
Location: Texas
Posts: 1,213
Thanks: 0
---
There is also a lot of room in the side panels in the back. I removed the plastic there and mounted my processor for stereo on passenger side and relays for my fuel pumps on the drivers.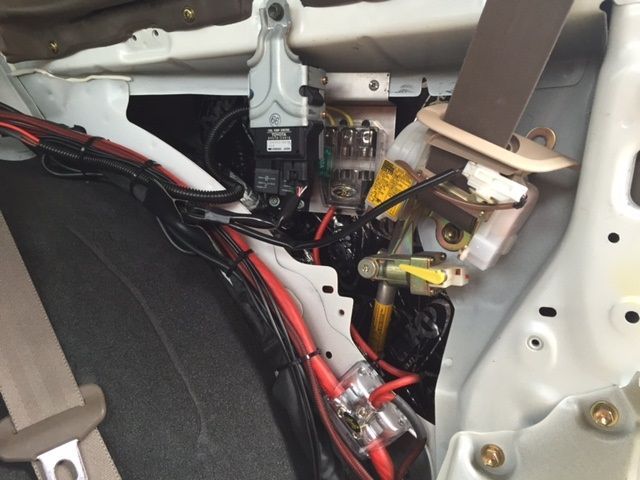 Shane
10-22-17, 07:07 AM
Driver
Join Date: May 2010
Location: n.y
Posts: 186
Thanked 0 Times in 0 Posts
---
10-24-17, 07:25 PM
Lexus Champion
Join Date: Aug 2008
Location: IN
Posts: 1,910
---




My power wire, rca jacks and remote wires to my rear deck sub and amp run through that area, I donít have anything to hide, it can be used for many things, I usually try to keep things as light as I can.
11-01-17, 05:06 PM
---
This is where I mounted my battery,
Braille B2015. It won't pass tech at a racetrack. And the B2015 is the very limit of a daily driver battery for the SC chassis. But for the casual driving I do, it's more than enough.