Are these 6 speed axles?
05-05-11, 01:24 PM
Are these 6 speed axles?
---
So i purchased a JDM Supra TT front and rear subframes that came with these axles. Purchased through here.
http://www.jdm-online.com/exterior-p...pers-hubs.html
I'm not sure if they are 6 speed axles though. They aren't the correct length when measured accoding to the Supra manual. Then again neither are my 5 speed axles. Yet they do look thicker. Here are a couple of pics. Tell me what you think.
6 speed axles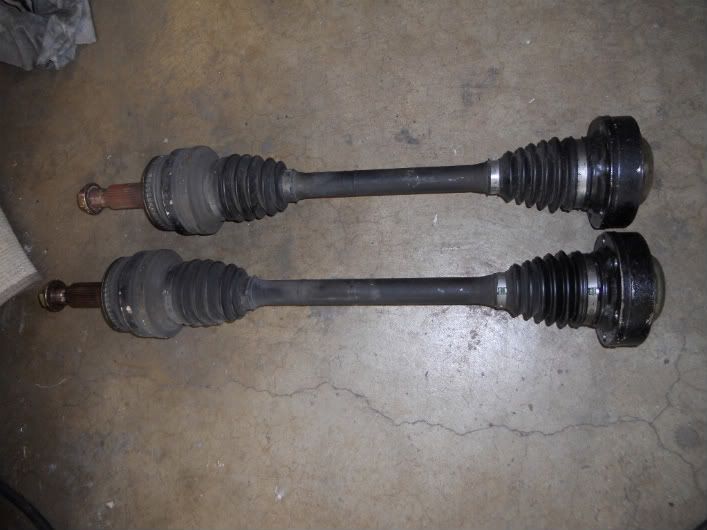 5 speed SC axles on top, 6 speed on bottom
---
Last edited by Bflatsharp; 05-05-11 at

01:27 PM

.
05-05-11, 07:27 PM
Lead Lap
Join Date: Jan 2011
Location: NC
Posts: 540
Thanks: 0
---
The difference is based on what differential was in the car. The auto lsd diff from the Supra has shorter axles that the non lsd cars because the auto lsd diff is wider that the non lsd unit.