Gold Emblems
02-23-11, 11:51 AM
Lexus Champion
Join Date: Jul 2007
Location: Florida
Posts: 2,407
Likes: 0
Received 0 Likes on 0 Posts
---
My green 97 had the gold emblem package. They muffler tips were polished though. I've seen the gold muffler tips on white SC's. It didn't look bad on my car. I liked it.
Here's a couple pics of it.
---
Last edited by SH_JZZ30; 02-23-11 at

12:01 PM

.
02-23-11, 12:24 PM
Lexus Champion
Join Date: Jul 2010
Location: toronto
Posts: 4,694
02-23-11, 12:37 PM
Lexus Test Driver
Join Date: Jul 2008
Location: AZ
Posts: 1,180
Likes: 0
02-23-11, 04:03 PM
Driver
Join Date: Dec 2010
Location: The Lone Star State
Posts: 163
Likes: 0
Received 0 Likes on 0 Posts
---
02-24-11, 07:31 AM
---
I have to agree with Scott. I was in the car business awhile back and we had vendors come do the gold package. Some of the gold packages did come from the factory, but very few. They did the following things: exhaust tips, antenna housing tip, some center caps, all three emblems, and pinstriping. Ususally charged the dealer 250, mark up was around 50-75% for the customer. This was over 10-15 years ago when gold was in.
02-28-11, 11:54 AM
美少女戦士セーラームーン
Join Date: Oct 2008
Location: 東京都
Posts: 9,309
---
My SC came with gold package, but no Nakamichi stereo, heated seats, or traction control. I tried to polish the emblems once and they turned purple so I got chrome emblems to replace them.

According to my car's records, it was $1,000 for the gold package.
02-28-11, 12:39 PM
---
Gold package on pearl white always caught my attention. This is my SC on the drive from Albaquerque New Mexico, to So. California through a snow storm the day I got her.
I don't think the gold package on my car is factory since the Antenna base and exhaust tips are not gold, And this one is fading. But it does have heated seats.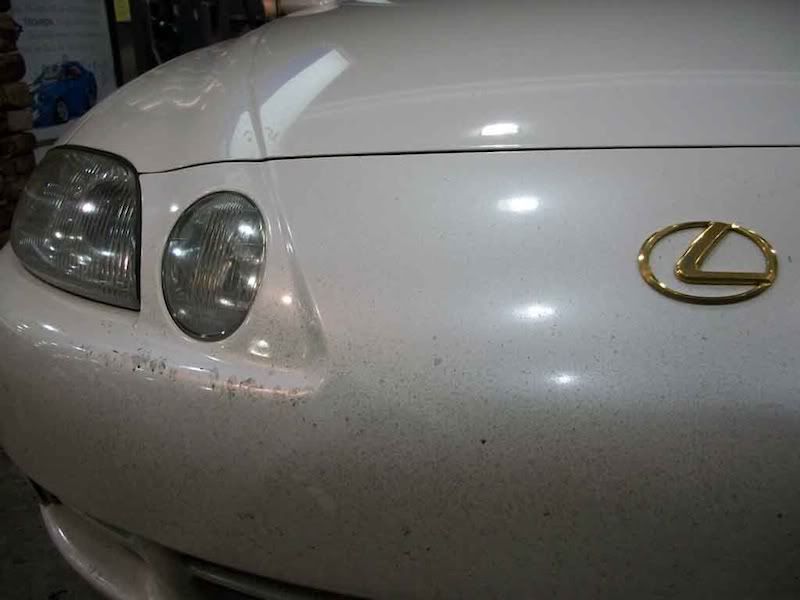 ---
Last edited by booga; 02-28-11 at

04:12 PM

.