Pioneer AVH-P8400BH(2DIN) Installed in my Lexus ES 350!!!
01-18-13, 03:16 AM
Driver
Join Date: Jan 2012
Location: GA
Posts: 109
Thanks: 0
Thanked 0 Times in 0 Posts
---
wow. awesome job on the camera. Quick question, does the lines on the screen twist and curve when you move your steering wheel? I'm assuming its a no since the camera is just connected to the hu and nothing else?
01-18-13, 11:57 AM
Rookie
---
01-20-13, 01:23 PM
美少女戦士セーラームーン
Join Date: Oct 2008
Location: 東京都
Posts: 9,096
---
That backup camera looks awesome. I might have to pick one up for my Pioneer.
01-21-13, 10:21 AM
Lead Lap
Join Date: Jan 2007
Location: MS
Posts: 799
Thanks: 0
Thanked 0 Times in 0 Posts
---
How did this part come off? Is it bolted in from the inside of the trunk?
I've seen dozens of these cameras on Ebay. Which one did you get? The store name is enough to get me started. My wife will love that camera.
01-24-13, 12:59 PM
Rookie
---
That plate is bolted on inside the trunk, you will need a 10mm deep socket in order to remove the bolts, 6 bolts and 2 screws have to come out including the licence plate and it should pop out no problem..
As far as camera! i dont want to recommend the camera im using due to 2 issues ive been having.. The first is the light that is attached to the camera does not match up with the OEM licence plate light already on the car.. So what i did was i removed the camera from the light, reinstalled the orginal light and mounted the camera under the orignal light so now both plate lights match once again..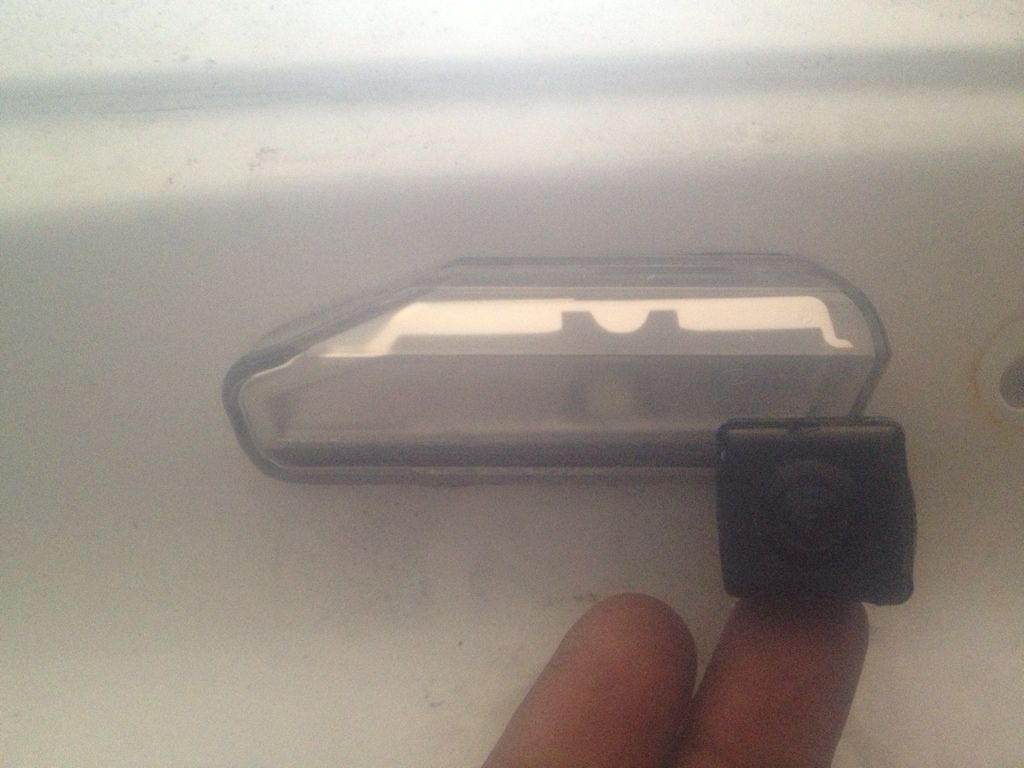 01-24-13, 01:12 PM
Rookie
---
The 2nd issue im having is every now and then the camera will start to flicker, and then come into focus.. i was told that the reason why this is happening is because im using a cheap camera.. picked it up from amazon for 40 bucks..
I did a hard reboot of the unit to see if that would help but it still happens, so i think im gonna grab a camera from the Pioneer website and give one of those a try!!!
http://www.pioneerelectronics.ca/POC...Cameras/ND-BC6
02-02-13, 12:52 AM
Driver
Join Date: May 2008
Location: Kansas
Posts: 148
Thanks: 0
---
That looks nice, congrats!

You wouldn't happen to have any pictures of the back of the stock HU by chance?

Anybody care to comment on the procedure for removing the bezel & radio or pointing me to a DIY here which I have not been able to locate yet.

Thanks.
02-02-13, 01:42 PM
Driver
Join Date: Jan 2012
Location: GA
Posts: 109
Thanks: 0
Thanked 0 Times in 0 Posts
---
Not sure what he was using since I never did this project before, but I plan to! Robert_J has this awesome thread about how he did the same install. Here's the link to how he dissambled the radio after you take it out of the car
https://www.clublexus.com/forums/es3...-2007-a-2.html