Ultra White 3IS Picture Thread
07-12-18, 06:12 AM
Lexus Champion
Join Date: Feb 2017
Location: Richmond Hill, Ontario, Canada
Posts: 2,171
---
[QUOTE=Maxxxx;10248573]
/QUOTE]
What did you use to paint/color the engine cover?
I tried vinyl on mine...what a disaster!
07-13-18, 11:44 AM
---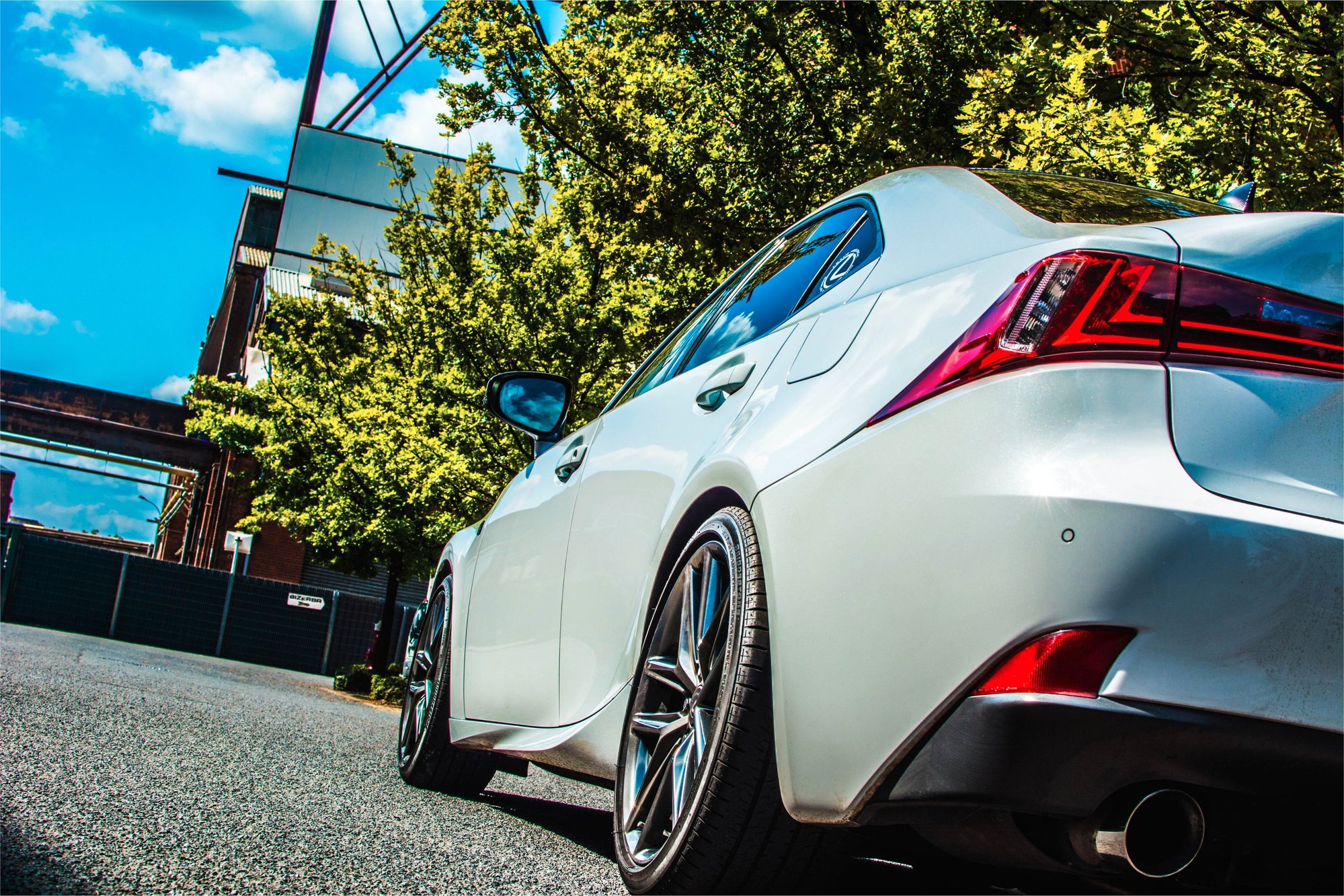 Sure i will share
I got an ST XTA ( it's KW)
KW
The hight is "usable for everyday"..I got plenty of Restgewinde ( means lot of turns to screw down). Maybe next year I will lower it 1,5 cm on front and 2cm rear. Looks great but not usable on the street.
Spacer in front are 20mm from SCC. Before the lowering the same spacers on the rear. After I must switch to 15mm. Or use smaller Wheels (stock 255/35/18—new 245 or less...) Brand of the Spacer must be also SCC. For Germany you need only street legal stuff..
Every change on the car must be in the papers...expensive and complicated.
07-13-18, 02:00 PM
07-14-18, 06:05 AM
Sponsor
Join Date: Sep 2017
Location: FL
Posts: 627
---
Ultra white Lexus IS with the NIA splitter lip.
07-17-18, 10:52 AM
Driver
Join Date: May 2018
Location: IN
Posts: 148
---
"Oh my god, get your feet off the bumper!!!"
*sees the rear bumper paint protection film*
"Oh, never mind, you're good."
07-17-18, 04:27 PM
Lead Lap
Join Date: Oct 2013
Location: TX
Posts: 612
---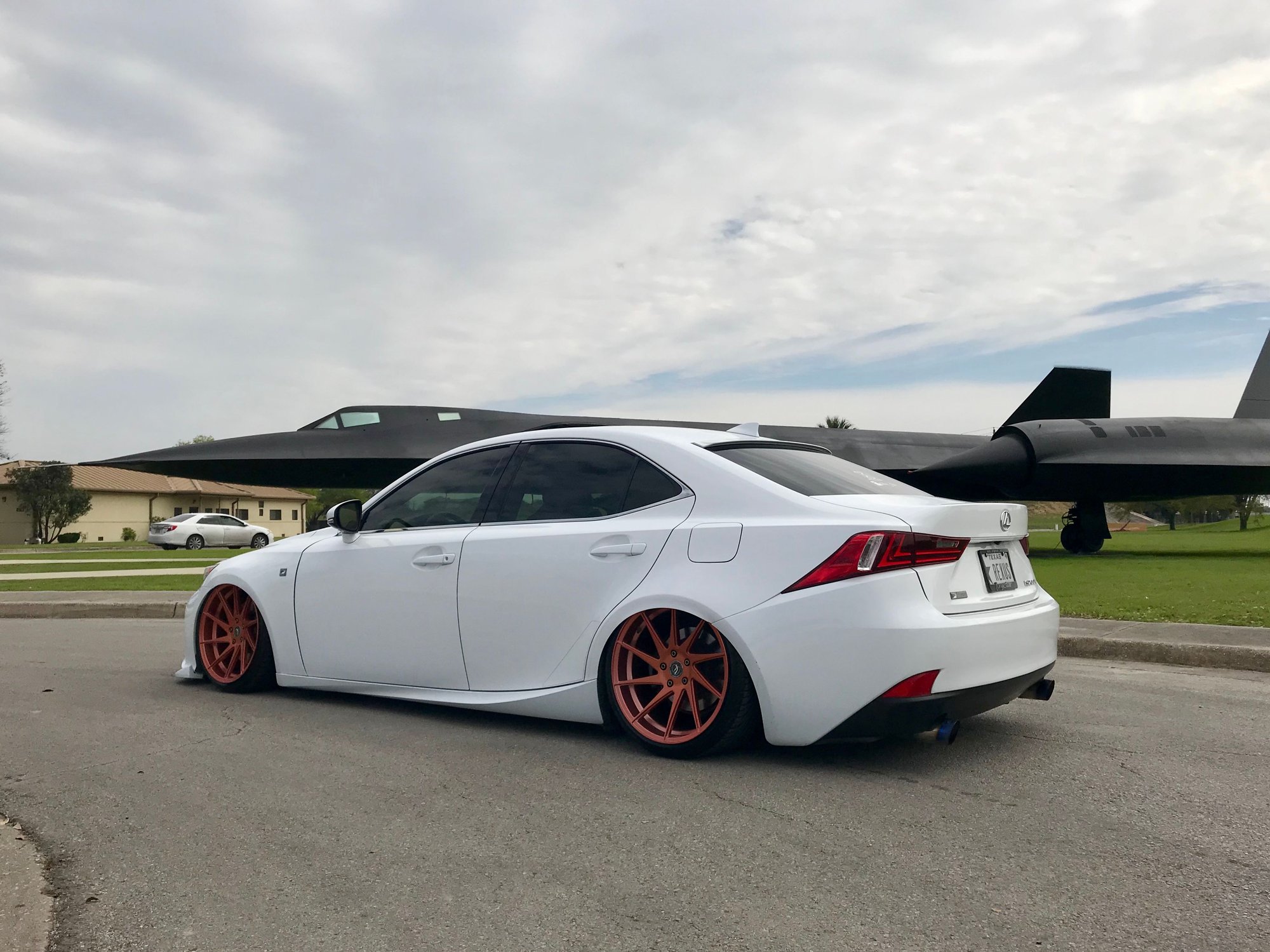 07-18-18, 10:36 AM
Pole Position
Join Date: Nov 2017
Location: PA
Posts: 202
---
I have a Caviar, myself.......this dealership seems to like UW.
07-24-18, 11:52 AM
07-25-18, 01:08 PM