★★★★★ Official Air Ride Thread ★★★★★
02-14-14, 02:05 PM
Driver
Join Date: Feb 2011
Location: CA
Posts: 108
Thanks: 0
Thanked 0 Times in 0 Posts
02-20-14, 11:55 AM
Lead Lap
---
My Accuair stage 2 kit will be here on tuesday I cannot wait. This is my treat to myself for putting up with the pain of being static for years
Any tips or things I should know when installing it? Things I'll need to trim/remove etc. I'll be on stock wheels for about a month until my Ordens are finished being relipped.
I'm going to do more searching I just saw quite a few Accuair posts recently so I figured I'd ask.
03-08-14, 05:39 PM
Lead Lap
---
I paid $4300 for my Accuair Stage 2 kit. Came with 5 gallon slim tank, 2 400c compressors, and 3/8" line.
Speaking of which install has began
Can't wait until it is all done!
03-11-14, 10:33 AM
Lead Lap
---
And finally got it all installed. Still on stock wheels until my Ordens are done
At least the stock wheels are ok to look at lol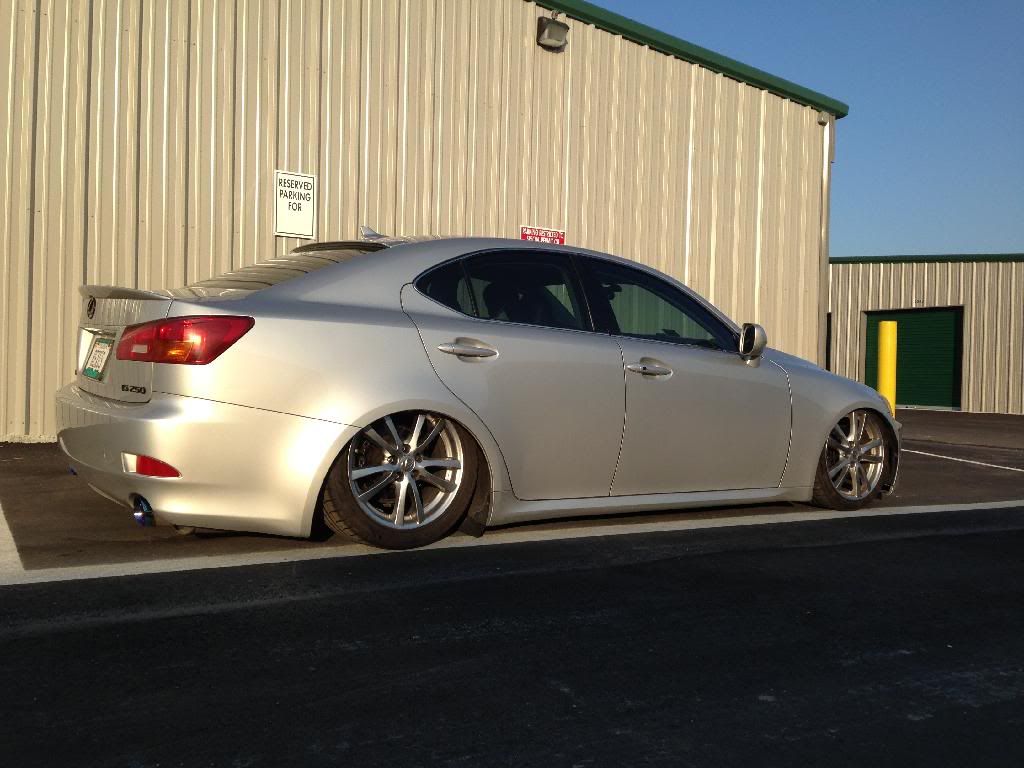 03-11-14, 12:44 PM
Lead Lap
---
Thanks!
03-26-14, 06:49 AM
Pole Position
Join Date: Mar 2013
Location: CA
Posts: 265
Thanks: 0
Thanked 0 Times in 0 Posts