MM Full-Review: 2019 Ram 1500 Limited
09-15-18, 01:10 PM
Lexus Fanatic
MM Full-Review: 2019 Ram 1500 Limited
---
By CL-member request, a Review of the 2019 (Dodge) Ram 1500 Limited
https://www.ramtrucks.com/2019/ram-1500.html
IN A NUTSHELL: The most pleasant-driving
full-size
American-badged truck I have sampled yet.
CLOSEST AMERICAN-MARKET COMPETITORS: Ford F-150 King Ranch, Chevy Silverado High Country, GMC Sierra Denali, Toyota Tundra Platinum, Nissan Titan SV Crew-Cab Midnight Edition.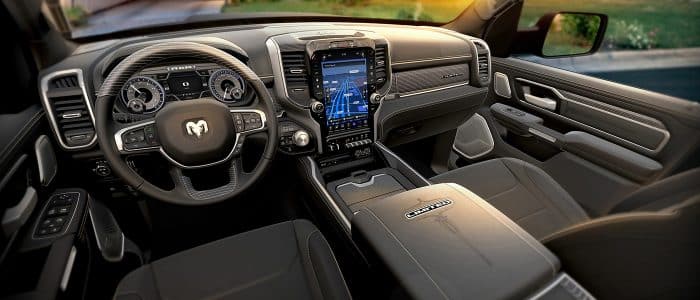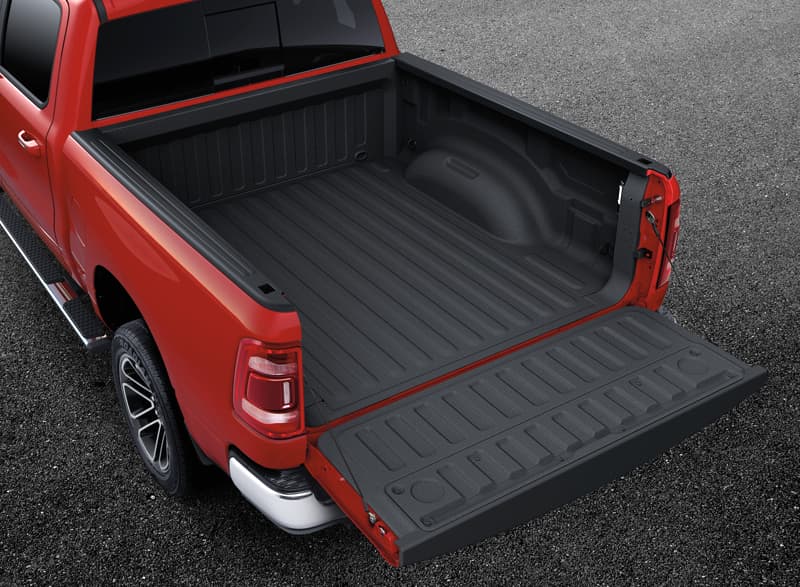 OVERVIEW:
Dodge trucks, though popular in the military with the 1940s and 1950s-vintage Power Wagons, have often played second-fiddle to the big-sellers from Ford and Chevy down through the decades. And, to be honest, the older ones
did
have some deficiencies and drawbacks. The incredibly durable 3.7L (225 c.i.) in-line Slant-Six and almost-as-durable V8s were hooked to a rugged and durable Torqueflite automatic transmission, but the rest often left a lot to be desired. Loose, sloppy construction, ineffective brakes, poor fit/finish, poorly-designed manual transmissions on lower-line models, stark interiors on many versions, and bodies that tended to shake, squeak, and rattle often sent potential buyers down the street into the arms of the local Ford or Chevy dealers....or, if they had a little more to spend, a GMC.
That began to change in 1994, when the designers at Dodge, tired of watching their trucks languish in the showrooms while F-Series and C/K-series Silverados flew the doors, finally decided to get serious about the design of their big trucks. So, out went the book...along with decades of Ho-Hum products. In its place was a radical new Dodge Ram 1500/2500/3500 series, with an equally-radical new look. Almost everything about the truck, apart from the engine and transmission was completely redone, from the ground up. Gone was the traditional three-box design (front end, cabin, bed) in favor of a unique droop-fender look (and image) that was reminiscent of the big-rig semis that were used in long-distance freight-hauling. The effect was immediate, and one of the most successful redesigns in truck history....Dodge Ram sales shot upward virtually overnight. For the first time in many decades, it became a serious computer to Ford and Chevy....which was even more important, as the first mid-sized and larger Toyota T-100/150 and Tundra trucks started to enter the American market, though it took Toyota another 12 years of trial-and-error (mostly error) to finally get the size/engine formula correct for this market.
So, after the mid-1990s, the Dodge Ram line-up was never the same again, and, since then, has commanded a fair amount of respect. Like Chrysler's Jeep Division, the Rams have been a source of consistent sales (and good profits), helping to balance out the other financial woes in the Corporation. Reliability, apart from the durable powertrains, has been Hit-or-Miss in some instances, but that is not only true of many Chrysler products, but of some of their competition as well. Even Toyota, with its quality reputation, had a number of problems with the second-generation Tundra. Added to that, of course (and working against both Toyota and Nissan wth their Tundra and Titan full-size trucks) is the fact that American-badged full-size truck owners are arguably the most loyal and stubborn group of owners in the industry. It is, and always has been, an extremely difficult segment of the industry to break into...these owners are as loyal to their trucks (and truck-brands) as Donald Trump is to his Tweeter.
Dodge Rams, of course, have been redesigned several times since the big change in 1994, but none of them (since then) as radically different from the previous one as the 1994 change. In 2010, the "Ram" name was spun off from the parent Dodge Division, and Ram Trucks became a separate Chrysler division, selling trucks under the Ram name only.
For 2019, the entire Ram line-up has, once again, been redesigned. Currently (and, at least from what I can see), only the 1500 versions are available at dealerships....the 2500/3500 and larger models are not expected until the next model year (2020). As a lot of these trucks are (now) sold, there seems to be a fairly good number of them in stock at local dealerships here in the D.C. area...and they are even more popular, of course, in Western ranching and construction areas. I had no trouble at all finding good samples to review. Rams, for 2019, come in Tradesman, Big-Horn, Lone-Star, Laramie, Rebel, Laramie, Longhorn, and Limited trim lines. I won't go into all of the different powertrain, 4X2/4X4, cab, bed, and other offerings on each trim line here.....like with most domestic trucks, it is simply too long and complex, and you can get that on the web-site link I provided above. I will mention, though, that both the V6 and Hemi are available with an optional light-electrification system that adds significant torque. Since the specific review-request was for a Limited or Longhorn version, I chose a nice dark blue 4X4 Limited version with the Crew Cab (4 full-size doors) and the shorter (5' 7") bed. It had the $195 "Kentucky Derby" package, which is nothing but a couple of fender-decals and some bumper paint......more on that below.
Like with other recent Ram trucks I have sampled, I was pleasantly surprised (and quite satisfied) with how this one drove....arguably the best one yet. Gone are the days, even with the competing
all-aluminum
F-150, when driving or riding in a typical pickup truck meant giving your kidneys a workout over even small bumps, though IMO the latest F-150 still does not equal this truck in driving comfort....and I was not impressed with the F-150's aluminum bodywork, which I thought tinny. Anyhow, enough generalizations....details coming up.
MODEL REVIEWED: 2019 Ram 1500 Limited 4X4 Crew Cab 5' 7" Bed
BASE PRICE: $58,035
*
*
As I write this, there is a discrepancy on the Ram web-site between the Build-Your-Own feature for the Ram 1500 Limited and the official specs-list. The spec-list shows the base 5.7L Hemi V8 standard and the 5.7L E-Torque Hemi optional. The Build-Your-Own feature shows nothing standard and
both
Hemis optional at extra cost. The official spec-list appears to be correct....the price-sticker on my test truck included the base Hemi as standard, with no extra charge.
OPTIONS:
Level 1 Equipment Group: $2695
Patriot Blue Pearl-Coat Paint: $100
Kentucky Derby Edition: $195
DESTINATION/FREIGHT: $1695
(Ouch...that's the most I've ever seen on a new vehicle, but this is a big truck, and shipping-prices have gone up)
LIST PRICE AS REVIEWED: $62,720
DRIVETRAIN: 4X2/4X4 High/Low Range, Longitudinally-mounted 5.7L Hemi V8, 395 HP #, Torque 410 Ft-lbs. #, 8-speed automatic transmission with rotary-shifter. This is the standard Hemi, without the light-electrification.
# I could not find the RPM-peaks for HP and torque, though I tried a number of different sources.
EPA MILEAGE RATING: 15 City, 21 Highway, 17 Combined
EXTERIOR COLOR: Patriot Blue Pearl-Coat
INTERIOR: Ivory Leather/Argent Wood
PLUSSES:
Superb sound insulation by truck standards.
Very smooth ride by truck standards...but with some porpoising.
Torquey Hemi V8...and even more power is available if needed.
Electronic transfer-case and AWD High/Low range eliminates the old lever-shifting.
Gas mileage not too bad considering the size/weight/power.
Counterbalanced tailgate for easy raising/lowering.
Killer stereo with the optional package.
Well-done graphics and U-Connect system.
Extremely roomy engine compartment underhood despite the big V8 inside.
Plenty of room inside for even reasonably tall persons.
Interior storage compartments and cubbyholes literally everywhere.
Nice fit/finish inside by Chrysler standards.
Power-operated running-boards make entry/exit easier.
MINUSES:
Wallet-draining price....but typical of large trucks in this trim-class.
History of below-average reliability.
Quality of dealer service generally below average.
Odd-looking interior wood trim.
(IMO) Awkward rotary shifter.
Kentucky Derby package (IMO) probably not worth the cost.
Funeral-Home paint colors.
Some porpoising motions on the road despite the smooth ride.
Like most larger trucks, bulky to maneuver and park at close quarters.
High vehicle stance may make hood raising/lowerings awkward for short persons.
Ram 2500 and 3500 versions will be delayed until next year.
EXTERIOR:
The Ram's exterior, for 2019, has been redesigned somewhat, particularly around the grille and front end/bumper, but is not hugely changed from the previous versions. It no longer has the classic droop-fenders that some past (post-1993) versions had, that imitated the big semi/rig look. However, unlike the competing GM trucks and their more-staid looks, the front end still gives some image of toughness, stoutness, and a Machisimo look. Too bad the same can't be said for some of the chrome trim that surrounds the grille and is attached to it, as the trim feels solid in the middle, but loose on the edges where it is attached. On upper-line versions (including the Limited) a power-operated running board, under the doors, extends and retracts so that it is there when needed during entry/exit, but retracted and out of the way when more ground clearance is needed. The wheel wells are huge (even with the large wheels/tires), well-insulated, and have plenty of room to get a hose inside them for easy cleaning when they get dirty or need salt rinsed off. (This is something that a lot of vehicle owners don't think about when they are in such a hurry to fill up the wells with larger aftermarket tires and wheels). The sheet metal seemed thicker and more solid-feeling than that found the average vehicle nowadays. And the doors all had a heavy, hefty feel to them, with nice trim.....compare that to the stark, tinny feel of the sloppily-designed and sloppily-assembled doors on Dodge trucks of the 70s and 80s. The twin outside mirrors had the (Ford-style) convex-inserts that help expend the visibility/field of view, and the mirror housings themselves, though made of relatively thin black plastic, swiveled and snap-locked into position with ease and precision...that is a weak point on some vehicles today, where they have a lot of friction and sometimes stick. The rather dark Patriot-Blue Pearl paint job on my test truck (a $100 option) was well-applied and well-done, especially compared to some past Chrysler products, though the range of (7) paint colors offered on the Limited version was suitable to a funeral home. My test vehicle had the Kentucky Derby trim-option, which (depending on your point of view) may or may not be worth the $195 it costs. It is essentially a decal on each rear fender, some bumper-paint, and nothing else....even the interior is the same as regular Limited models.
UNDERHOOD:
Unlatch and raise the large, solid hood, and it is held up for you by two nice gas struts....no fooling around with a manual prop-rod, which, given the vehicle's height and ground-stance, could be a problem for shorter people. Shorter persons, however, might have a problem as it is, trying to reach up and grab the tall, raised hood to pull it back down again....again, this is not just a characteristic of just the Ram, but of most trucks this size. Underneath the hood, in the engine compartment itself, is a vast amount of room to reach inside and get to things, particularly on the front and sides of the engine block. Even the big Hemi V8 itself is dwarfed by the cavernous compartment that surrounds it, though the engine itself is recessed somewhat towards the rear of the compartment, partially under the firewall. A plastic engine cover, almost ubiquitous in today's vehicles, hampers some top-access to the engine.
The battery is high, on the right, and uncovered for easy access. Needless to say, all dipsticks, fluid-reservoirs, and filler-caps are in plain view and unobstructed, though, again for shorter persons, actually reaching them easily could be a problem while stretching
and bending
over into the large, high engine compartment.
INTERIOR:
Inside, the latest Ram, particularly in the top-line versions, is quite a nice place. I liked almost everything about it except for the rather flat front seat cushions, the design of the Argent wood trim, and the (IMO) somewhat awkward-feeling rotary shifter that is becoming more common in new Chrysler products. Some owners have actually confused the rotary shifter with radio or climate-control *****, with unintended shifts. The type of real-wood trim used on the Limited version (it is different on the Longhorn) has, IMO, a rather strange look and feel. It is used on the dash, upper-door panels, and top part of the steering wheel, with a grayish hue to it and odd white horizontal stripes running along it. Not really bad-looking or feeling....just odd and unusual.
But I was very impressed with the rest of the interior. First, perhaps in line with the truck's Macho-Luxury image, there is plenty of legroom and headroom inside, even with the sunroof housing, for all but the tallest people. The stereo sound quality is superb. The instruments, gauges, and interior graphics, both on the dash and in the U-Connect video system, are well done and have excellent graphics. The steering wheel is pleasing and comfortable to hold and use, even with the odd-looking wood trim on the upper half. There are (literally) compartments and cubbyholes virtually everywhere on the dash and console, in addition to upper and lower glove box doors. The center console has separate, multi-level storage compartments underneath its large and wide cover (you can carry a good part of your office with you). Computer-outlets, phone-recharging ports, and power-plugs adorn both the front and rear seats. The rear seats fold up and away if you want or need more space back there to carry things inside. Unlike some of the lose chrome-trim on the front end, all of the trim inside felt solidly attached, without loose ends. Fit and finish were light-years ahead of what I had come to expect from large GM and Dodge trucks of years ago...and in some cases Ford as well. The seat leather looked and felt real and genuine.....no fake stuff. And nice-looking inserts of various types adorn all of the interior door panels. Yep...there's a reason why this truck lists for over 60K....and a good part of it is inside.
BED:
My test truck had the smaller of two available beds, at 5' 7" length, and came from the factory, as most trucks do today in all but the base work-versions, with a relatively thick, gray-colored, grainy bed-liner applied at the factory. The liner, if desired, can be deleted for credit and a slightly lower price if one special-orders the truck from the factory. However, I can't imagine anyone who would want to give up the protection of the liner, especially if one is going to regularly carry things that could dent it, rough it up, scratch, or abrade it...which just invites rust and corrosion. The bed itself lacks some of the ingenious multi-use and compartment functions that are found on the Honda Ridgeline pickup, but, like a number of other trucks today, includes a counter-balanced tailgate, so that one does not have to be Hulk Hogan to raise or lower it. A warning light on the instrument panel, next to the speedometer, indicates if the tailgate is not securely raised and latched. Like with a number of large trucks and off-road vehicles, a
true
spare tire and wheel are included....not the usual temporary, donut, or compressed-air bottle. IMO, this is something that I've long-felt should be made a Federal regulation on all new vehicles....not just off-roaders.
ON THE ROAD:
Start up the big Hemi V8 with a nice button and the fob, and, while not quite as smooth or refined as a Lexus V8, this is still an engine fit for a luxury vehicle. Prodigious torque is available, even with the weight and drag of 4WD...though, of course, both acceleration and fuel economy is better in 2WD. Gone are the old secondary levers for the transfer case and inflexible part-time 4WD that were so common on pickups for so many years...the latest system is all-electronic with a dash-switch, and, except for 4WD-Low, can generally be used on any surface. The engine does emit some of the traditional Hemi-burble on acceleration....otherwise, it is smooth and quiet. The 8-speed automatic, fortified for heavy-duty use in a truck, helps somewhat with the truck's decent (for its size) fuel-mileage ratings, and I did not not notice any of the awkward-shifting characteristics that often plagues the ZF-supplied 9-speed automatic used in some other Chrysler/Dodge/Jeep products.
But the current Ram's real Ace in the Hole (as wth other recent Rams as well) is the ride comfort and quietness. By pickup standards, this is truly a pleasant vehicle to drive. Though not without some of the porposing (rocking-horse) motions that are typical of body-on-frame pickups, the front-end weight of this vehicle, combined with the superb sound insulation (on some road-surfaces, it was as quiet as my Buick Lacrosse) and wide tires give you the steady tracking and feel as if you were driving a solid block of granite. Bumps are readily absorbed through the smooth-riding suspension (Rams, unlike other large pickups, use an all-coil suspension instead of firmer leaf-springs in the rear), though, you feel at least some aforementioned porpoising as well. Steering response, as expected in a vehicle of this size and weight, was, of course, not Mazda-Miata-quick, but about in line with one would expect. I found no significant problems in the brakes, either in the brake-response itself or in the pedal location in relation to the gas pedal and my big size-15 Clown-shoes.
THE VERDICT:
Expensive, yes (especially in Limited and Longhorn trim), but probably worth the money, though the extra charge for the paint, Kentucky-Derby package (which did not give you much for it) and high destination charge are all rather annoying. But this truck will not only let you keep wth the Jones', but,in some cases, surpass them. It will function as a work horse, furniture-carrier for yard-sales, all-weather machine for winter and storms, luxury-car-crusing, and be a nice vehicle to take the family out to dinner in all in one. It is arguably the most impressive-driving pickup I have ever sampled...and that includes the much-hyped (and, IMO, somewhat overrated) all-aluminum Ford F-150. What I would like to see is a full-size SUV designed on this platform.....something along the likes of a competitor to GM's Suburban/Yukon/Escalade and Ford's Expedition/Navigator. IMO, it would be a superb competitor.....but, under the late FCA CEO Sergio Marchionne's management, he nixed the idea. Now that Mr. Marchionne has passed away (may he RIP), we'll see if his successor considers it or not.
And, as always......Happy Truck-Shopping.
MM
---
Last edited by mmarshall; 09-15-18 at

07:22 PM

.
09-15-18, 05:04 PM
Lexus Fanatic
---
All things considered $62k isn't too bad for such a loaded truck.

If I were to buy a truck this is the one I would buy... ton of room in the back!

Thanks for the review!
09-15-18, 05:21 PM
Lexus Fanatic
---
What Chrysler needs, IMO, is an SUV version of it, like the Suburban or the long-wheelbase Expedition. The Durango is a nice vehicle, but just wouldn't be in the same class.
Glad you liked it. I've been somewhat lax on reviews lately, and gotta catch up a little. Still gotta finish the static-review I did on the Edge Sport, and do the test-drive. Hope to do that next week....after the remnants of Florence curve up and around us.
Earlier, it looked like we were going to get hit by Florence yesterday and today, but, of course, it ended up going south into the Carolinas.
09-15-18, 05:39 PM
---
Great review!

The truck market is a strange one. The discounts you can get on new trucks, and particularly higher trim levels, mean it won't be long before you're seeing 10K and more off these trucks, and the vehicles themselves still tend to hold their value. My last two trucks show this, I sold my lightly used 2014 F150 for 5K more than I paid for it (ran it for a year for free) and I bought a 53K MSRP GMC for just over 40K (I bought it new, there was over 12K off) and I just sold it after roughly three year's ownership for 36K.
09-15-18, 06:05 PM
Lexus Fanatic
---
The truck market is a strange one. The discounts you can get on new trucks, and particularly higher trim levels, mean it won't be long before you're seeing 10K and more off these trucks, and the vehicles themselves still tend to hold their value. My last two trucks show this, I sold my lightly used 2014 F150 for 5K more than I paid for it (ran it for a year for free) and I bought a 53K MSRP GMC for just over 40K (I bought it new, there was over 12K off) and I just sold it after roughly three year's ownership for 36K.
Yes, there's definitely a lot of mark-up (and potential profit) in large trucks and SUVs, leaving the dealerships a lot of room for discounts. Part of it, though, simply goes by supply and demand. There's a lot of demand for trucks nowadays...and that can bid up the price. Relatively cheap gas in the last several years has also boosted demand. And, with low unemployment and a good economy, people have more money to spend today...you don't need a Cash for Clunkers program to sell new vehicles like we had almost ten years ago.
09-15-18, 06:55 PM
Driver
Join Date: Jan 2017
Location: Illinois
Posts: 118
Likes: 0
---
I've been following the Ram forum and Ram pricing for some time, as I'm seriously considering "upgrading" my '06 Tundra Limited. Obviously nobody is paying the sticker prices on these trucks - most of them can already be had for $10k+ off without doing too much legwork.
IF and when I do decide to jump ship, it'll probably be a basic Laramie with the Pentastar V6.
09-15-18, 07:16 PM
Lexus Fanatic
---
---
Last edited by mmarshall; 09-15-18 at

07:24 PM

.
09-15-18, 07:52 PM
Driver
Join Date: Jan 2017
Location: Illinois
Posts: 118
Likes: 0
09-16-18, 08:02 AM
Dysfunctional Veteran
---
You would be better off with the EcoDiesel. 30mpg and can tow some, perfect combo for you.
MMarshall, thanks for the review! Always nice to see your perspective on new vehicles. I own the previous (4th Generation) Ram 1500, in Laramie trim, and I have to tell you, nothing on the market excites me (in this class) like the Rams.
Then they redesigned them.
The interior I love, the exterior, not so much. I feel its too much of a radical departure from the big-rig look that Americans have come to expect from Ram. Whether they like them or not, everybody can tell a Ram from any other truck out there.
09-16-18, 09:31 AM
---
09-16-18, 10:03 AM
Lexus Fanatic
---
Anytime, Josh.....I know you are a fan of these trucks. I am quite impressed, myself, with the comfort level they provide.
09-17-18, 04:17 PM
Lexus Fanatic
---
Next on the list: I'll try to get the Ford Edge Sport test-drive done sometime next week, after the incessant humidity, rains, and the remnants of Florence in this area leave. It's been like a tropical rain-forest in the D.C. area for a good part of the summer and virtually all of September so far....though we escaped the flooding and destruction south of us in the Carolinas from Florence's main punch. I posted the static review some time ago, but never got around to the test-drive. I'll combine the two and re-post them when I'm done.
---
Last edited by mmarshall; 09-17-18 at

04:20 PM

.
09-18-18, 04:55 AM
---
if you can review a V8 etorque that would be really nice. From reviews so far they said its one of the best start/stop systems theyve tried because its so seamless. Even to the point where theres not much of a point to disable start stop. It also keeps the A/C running during start stop because the A/C compressor is on the same belt as the electric motor
09-18-18, 06:57 AM
Lexus Fanatic
---
Originally Posted by
4TehNguyen
if you can review a V8 etorque that would be really nice. From reviews so far they said its one of the best start/stop systems theyve tried because its so seamless. Even to the point where theres not much of a point to disable start stop. It also keeps the A/C running during start stop because the A/C compressor is on the same belt as the electric motor
Most, though not necessarily all, of the start/stop systems today are pretty much seamless. And some A/C compressors are electrically-run so that the engine does not have to be running.