BoyOhBoy's Broke Build
05-07-14, 06:08 PM
Lead Lap
BoyOhBoy's Broke Build
---
Hi clublexus! I picked up a 2008 Starfire Pearl IS250 with black interior on April 3, 2014. This is my first build ever so I wasn't sure how to approach any of the mods. And I'm from San Jose up in northern California.
Instagram:
droo_d
Special thanks to:
Mariano (Sffd103)
Ashton (chase)
Anthony (lizerd)
Peter (yammy) & his homies
Mike (o7iS250)
Zach (zackteee)
Will (willsfp)
Van (vpcutes)
Sam (EZwider)
Timmy Tang from Endless Projects
Alexander from Project Zero
and those on clublexus who helped me get this far with my build.
April 3, 2014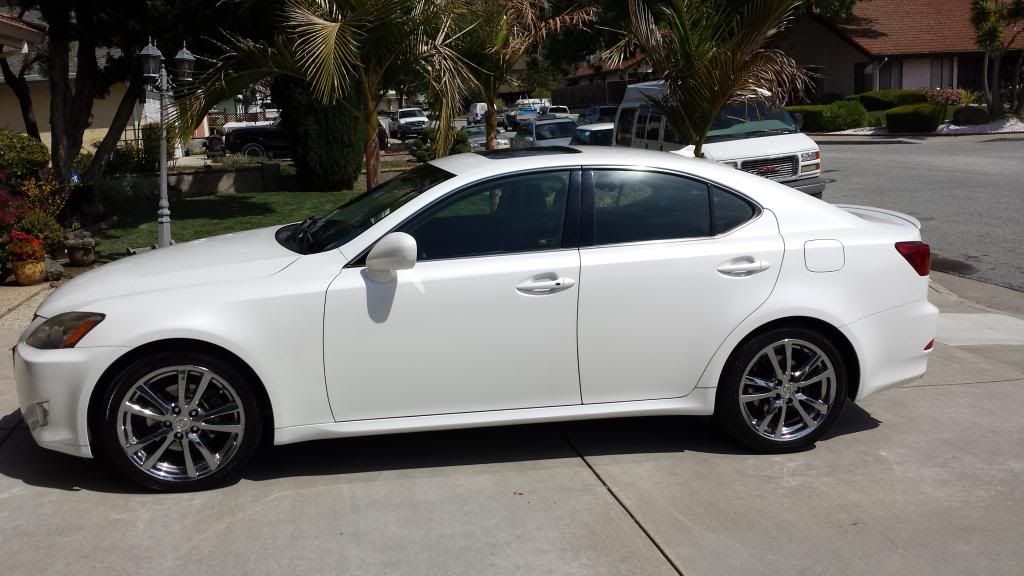 First mod was 6000k low beams and 6000k fogs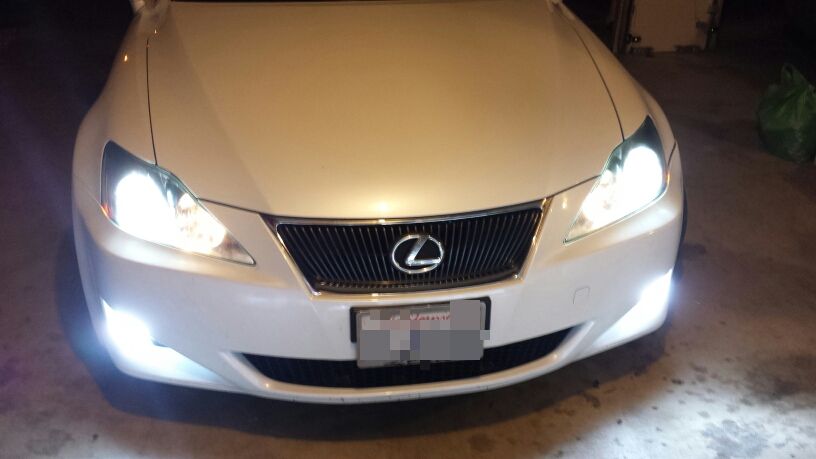 Next came the 35% Tint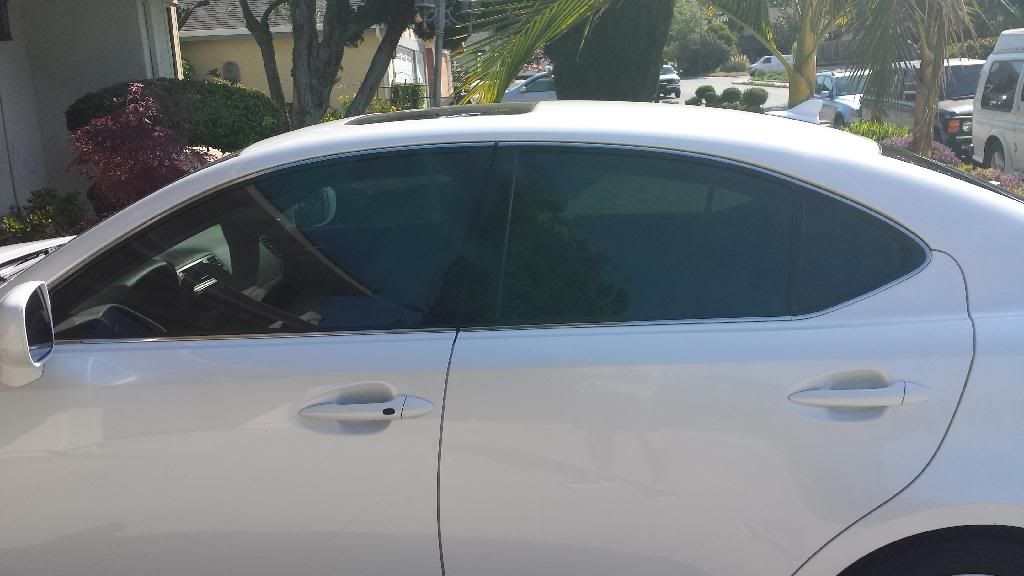 Got a greddy exhaust but it's a little on the quiet side for my taste. Difference of some metal polish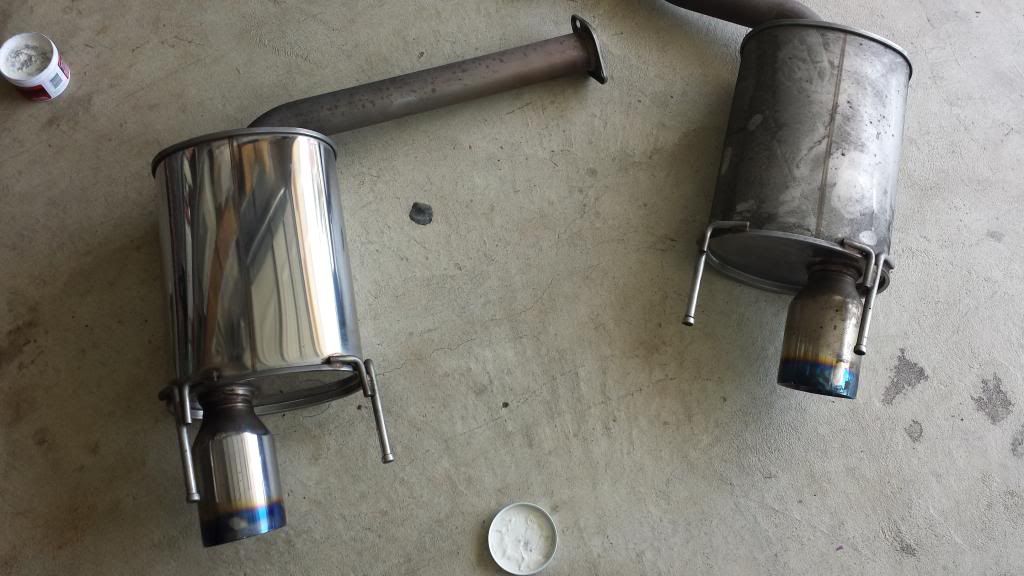 How she sits like today. Waiting for my coilovers (ordered from SonicsMS) to come. With rates 14k/12k. Also I scraped my Wald trunk spoiler on accident.. LOL. Picking it up again this Friday.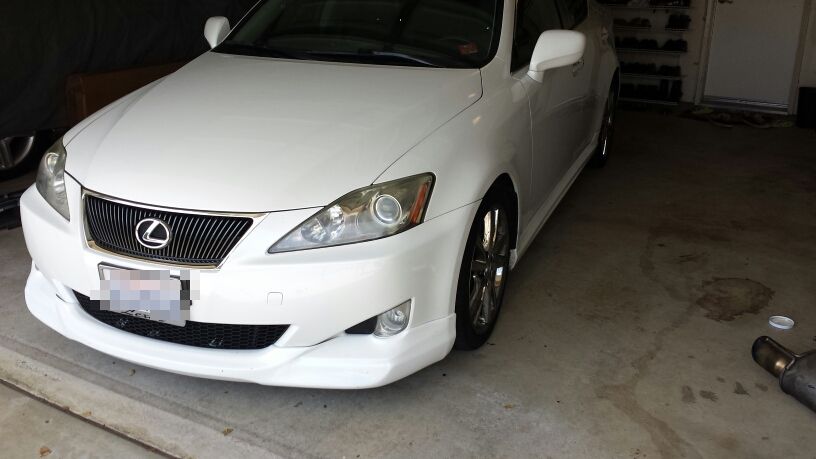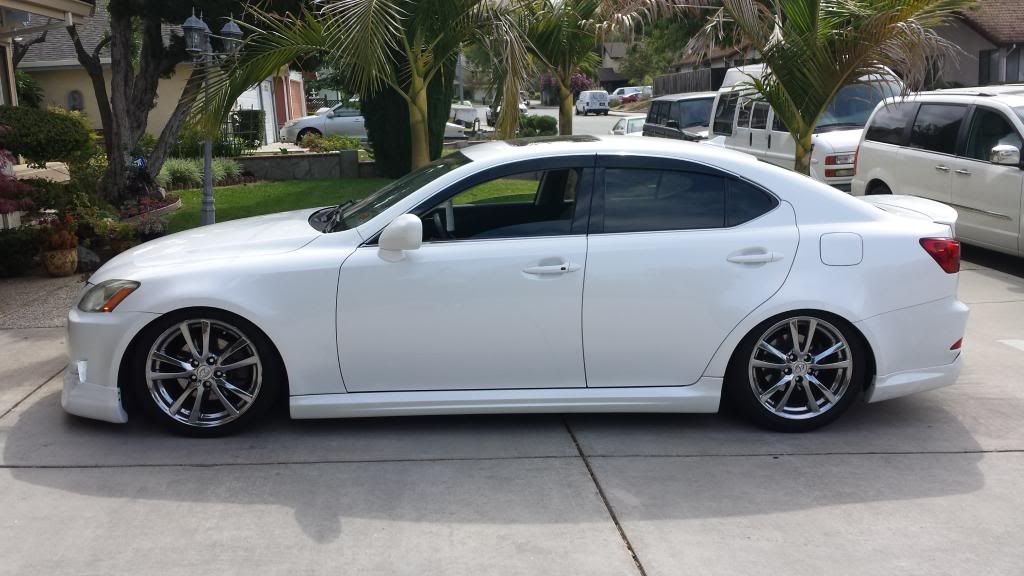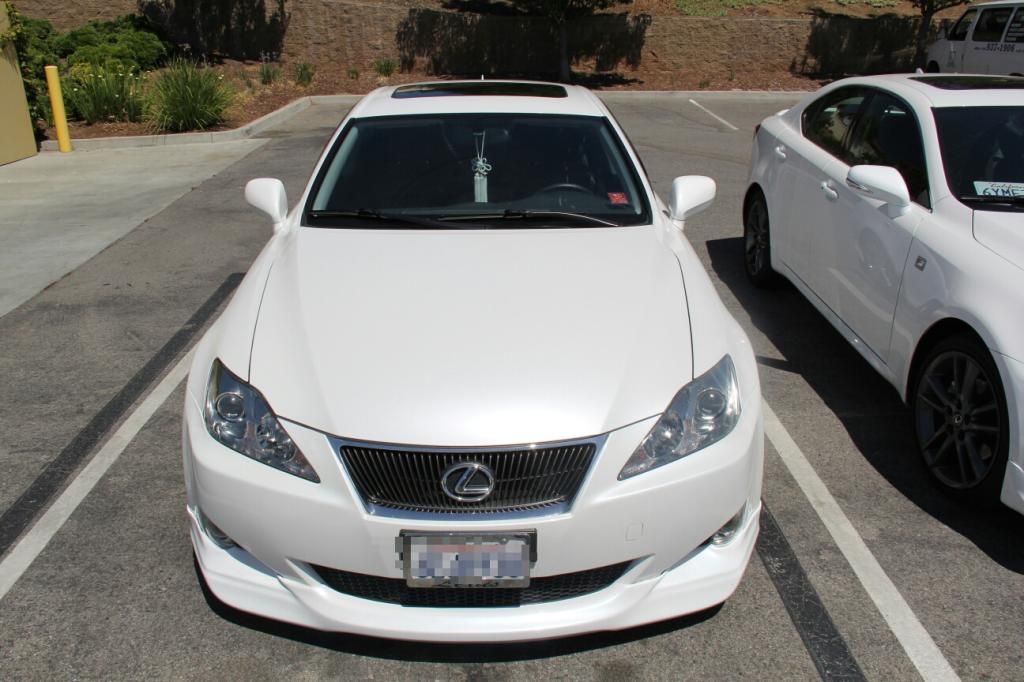 NOTE:
**WATCH IN 1080P**
Before exhaust was broken into
**WATCH IN 1080P**
After exhaust was broken into
Does anyone know if the greddy sp/se + invidia midpipe is louder than this?
---
Last edited by BoyOhBoy; 10-12-14 at

10:19 PM

.
05-07-14, 09:17 PM
Lead Lap
05-08-14, 08:50 AM
Lead Lap
---
Yeah thanks a lot! Invidia midpipe or some sorta delete involving muffler/secondary cat/resonator. But leaning towards the midpipe because it keeps the low deep growl and will be easier to replace when turning it back to stock. Funny because I catch people staring at my exhaust, who probably expect it to be super loud but nothing comes out hahah
05-09-14, 09:31 AM
Lexus Test Driver
Join Date: Sep 2010
Location: Californ-i-a
Posts: 1,553
Likes: 0
---
I would've expected some deeper tone to it. They look great though.
05-09-14, 11:10 AM
Lead Lap
---
Hmm really? I don't even see any vendors selling Megan midpipes and I heard the invidia one is louder because the 2ndary cats are off. At this point I don't know if I wanna sacrifice a little bit of deep tone for a louder exhaust since greddy is already so quiet. Buy wow Megan midpipes are sure a lot cheaper than invidia'
05-13-14, 07:56 PM
Lead Lap
05-15-14, 02:09 PM
Lead Lap