UFC 159: Jones vs Sonnen
04-23-13, 01:09 PM
Lexus Champion
UFC 159: Jones vs Sonnen
---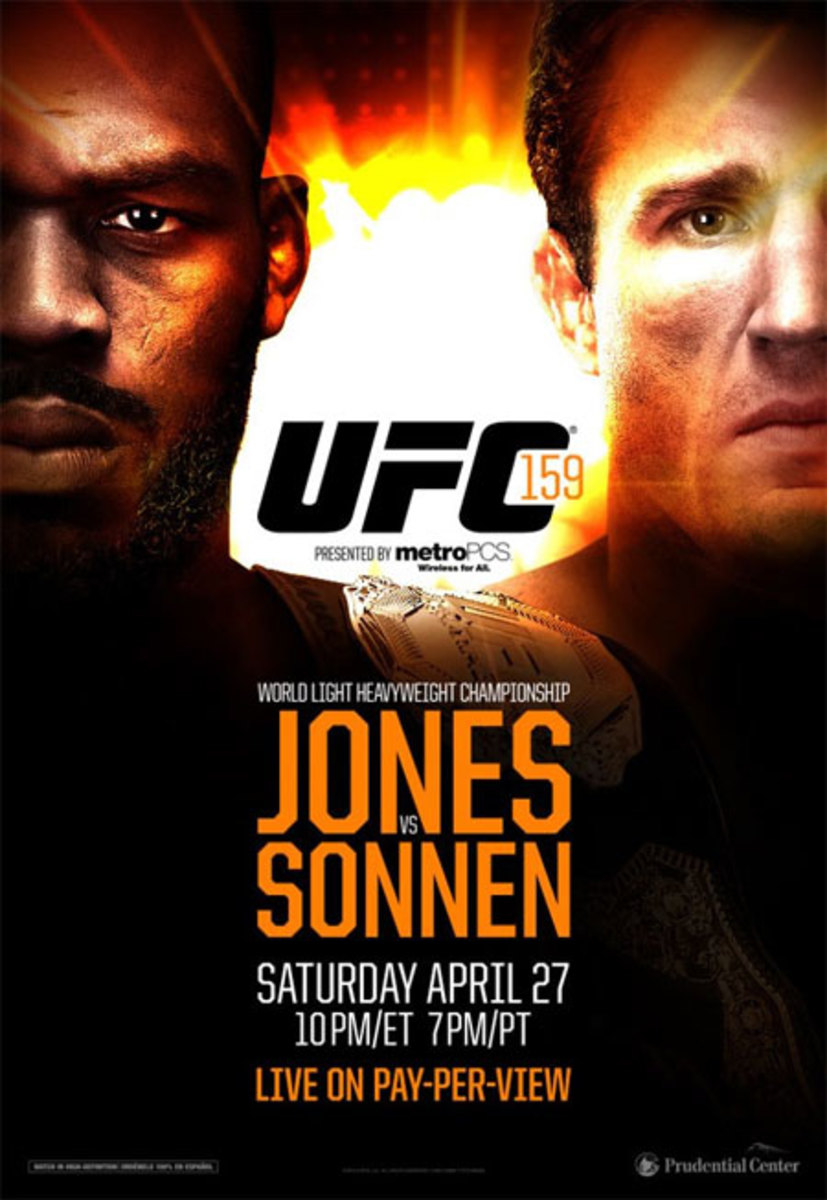 Main card:
Jon Jones (c) vs. Chael Sonnen
Michael Bisping vs. Alan Belcher
Roy Nelson vs. Cheick Kongo
Phil Davis vs. Vinny Magalhaes
Jim Miller vs. Pat Healy
Who ya got?
04-23-13, 01:12 PM
Lexus Champion
---
No way Chael wins, but I hope he somehow does. Maybe Jon Jones trips on a banana peel. JJ by whatever he chooses.
Michael Bisping UD, gonna jab Belcher to death.
Roy Nelson UD, will smother Kongo with gnp.
Vinny Magalhaes submission
Jim Miller submission
04-23-13, 08:53 PM
Lexus Test Driver
Join Date: Sep 2010
Location: ON, Canada
Posts: 1,267
Thanks: 0
Thanked 0 Times in 0 Posts
---
These 2 were good coaches (probably the best IMO), def the BEST season thus far as far as fights went. Back on topic, I don't see Jon Jones losing he seems focused... however it is a fight and anything can happen.
I don't see Roy Nelson winning, he usually gases early and takes a beating. I tend to always cheer for the striker.
Jones vs Sonnen - Jones
Davis vs Magalhaes - Davis (hes a beast and hasn't peaked yet.)
Miller vs Healy - Miller (More well rounded)
Nelson vs Kongo - Kongo (If he is ever going to excite this is the time)
Bisping vs Belcher - Bisping (Just because)

We only differ on Magalhaes and Nelson.
04-28-13, 12:57 AM
Lexus Champion
---
This event was yawnful.

Butttttttt of course there is controversy. If the ref did not (arguably) stop the fight too early, Sonnen could have won if Jone's canker toe did not allow him to continue due to doctor stoppage. Or at the worst, that toe could have benefited Sonnen as the fight went on.
09-17-18, 08:48 PM
Driver School Candidate
Join Date: Dec 2012
Location: CA
Posts: 27
Thanks: 0
---
My wife and I take turns driving this car. Both of us experience the transmission stumble or what I like to call a "sudden decelleration" as it changes gears to downshift. We're not racing the car. The transmission is not supposed to feel like it is applying brakes before it shifts. My guess is the transmission is not telling the engine what RPM it needs to be at in order to rev match the flywheel and torque converter. This results in an engine braking effect feel and a sudden rough downshift.

I've driven BMWs, Camrys, Acuras, Hondas, Civics, and rental Mustangs, Kias, and Hyundais. None of them shift like the way the RX350 does. I will say though, it does not do it often enough. Maybe 1 out of 25 times. It's enough to be annoying since it can be sudden and unpredictable but not terribly annoying enough for us to make a trip to the dealer just yet. We'll just wait till the next oil change cycle. The car is a lease anyways so I guess the saying goes, we could give no F about it for now.
11-22-18, 10:53 AM
Driver School Candidate
Join Date: Nov 2018
Location: fl
Posts: 4
Thanked 0 Times in 0 Posts
---
my 2018 rx skips when changing gears on the low end......it's truely not a luxury car....i've owned about 15 lexus and this one is the worst.....i may be looking at audi and bmw for my next one.