iPhone 8, X and beyond
08-11-17, 04:33 PM
08-13-17, 10:41 AM
---
That aside, the camera and the non-metal parts of the case have changed significantly enough in appearance between the 6s and the 7. The dual cameras is a dead giveaway for the 7.
08-13-17, 07:23 PM
Lexus Fanatic
---
Originally Posted by
geko29
Even when the shape is the same, they always offer new colors so the folks I described in my post can differentiate themselves from the hoi polloi. In the case of the 7, they dropped Space Grey and replaced it with Black and Jet Black. In previous generations where the body didn't change, they introduced Gold and Rose Gold. Without exception, the new colors are always among the most popular, especially when the shape has not changed. And you and I both know why.
I agree with you 100%
09-12-17, 11:38 AM
Lexus Fanatic
---
$999
is a dealer-breaker for me and a lotta folks I believe.....
ttps://www.nytimes.com/2017/09/12/technology/apple-iphone-event.html?mcubz=0
iPhone X release date, price and features
By
Matt Swider
22 minutes ago
Mobile phones
Everything you need to know about the iPhone X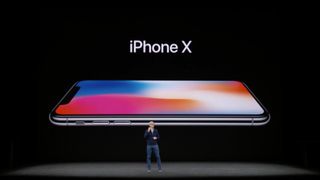 The iPhone X is official, and Apple's 10th anniversary iPhone is making big changes so everything you know about your smartphone in 2017.
Announced by Tim Cook at the Steve Jobs Theater at its new campus, the iPhone X all-screen design confirmed all of the recent rumors we've been hearing.
It finally gives that bold new
iPhone
bold direction we've been waiting for, but it also leaves behind a physical home button or fingerprint sensor.
Apple's special event is still happening -
you can follow live here
- and we'll be updating this article constantly with everything you need to know about the brand new iPhone X.
iPhone X release date
The iPhone X release date is expected to be in October, according to several leaks that have it going on sale after the iPhone 8 and iPhone 8 Plus, which are expected to get a relatively routine spec bump – although if the iPhone X is indeed called that then those phones may be called the iPhone 8 and iPhone 8 Plus.
Either way, they could launch as early as Friday, September 22.
iPhone X price
When will you be able to get your hands on the iPhone X? Probably in October. Your next question is: how much will the iPhone X cost? Bad news. It'll be your most expensive phone ever.
The iPhone X price is expected to be $999 (£900, AU$1,250). That's a 54% price increase in the US over the iPhone 7, which costs $650 (£599, AU$1,079).
Apple may sweeten its initial iPhone X deals with free Apple Music and 200GB of iCloud storage. Just don't expect free
AirPods
, as some rumors have claimed. We've put together pages so you can see everything we know about
iPhone X deals in the US
,
iPhone X deals in the UK
and
iPhone X deals in Australia
.
Also, US carriers like Verizon, AT&T and T-Mobile may charge as much as $42 a month for the iPhone X, breaking up the $1,000 payments over 24 months. Regardless of how you're paying, it's going to be expensive.
iPhone X screen and design
Apple's new iPhone X screen is considered an all-screen display, or what it likes to say it a 'Super Retina Display.'
It uses a 5.8-inch OLED display that Apple says it the first one that's great enough to be in an iPhone. It's supposed to have great contrast, high resolution, HDR formats and True Tone display technology.
No more home button or Touch ID
There's no more home button, but uses swipe gestures to achieve the same actions. Apple likens this to slide to unlock.
Where does the biometric protection come into play? Face ID, just as the rumors had predicted. "It's the future of we how unlock our smartphones," said Apple executive Phil Schiller at its press conference.
The iPhone X has a true depth camera to pull this off with a multiple sensors, including an advanced dot projector, that works even in the dark.
Apple claims that Face ID won't be spoofed by photos and even worked with mask makers in Hollywood to prevent even the most advanced attempts to break into your new iPhone X.
Touch ID failing you was 1 in 50,000. The chance someone can look at your iPhone and unlock it with Face ID? 1 in 1,000,000.
That 5.8-inch screen may seem like a big increase from the 5.5-inch iPhone 7 Plus, but the iPhone X dimensions appear to be smaller. Leaks point to it actually fitting in between the 4.7-inch and 5.5-inch iPhones, the perfect size for most people who have Plus-sized screen envy but who enjoy the manageable size of a standard iPhone. It's the best of both worlds.
The iPhone X leaks also point to a glass design, ditching the aluminum casing that Apple has tried to perfect over the years. That means it'll be able to get rid of ugly antenna lines.
Better yet, phones that are made of glass can more easily conduct electricity, enabling convenient (but often a tad slower) wireless charging. It'll be interesting to see if Apple includes a wireless charger considering the high iPhone X price.
Wireless charging has been a perk that Android phones have featured for years now, and it'll make its debut for Apple fans on the iPhone X.
iPhone X home button and Face ID
The iPhone X won't have a typical home button thanks to that all-screen display which will take up almost the entire front of the phone.
Instead, it'll have an on-screen button, though not even the leaks really give us an idea of what this new button will look like or how it will work.
What we do know is how Apple intends to replace Touch ID. Without a place for a fingerprint sensor, you're going to have to unlock your phone another way.
Face ID is Apple's new idea for authentication, using 3D face-scanning sensors to accurately detect your face at any angle, according to iOS 11 beta code.
The lack of a physical home button and Touch ID are going to be two of the most controversial features of the iPhone X.
iPhone X specs
Some important iPhone X specs have been leaked ahead of the launch event, tipping developers off to the fact that Apple will use an A11 Fusion chip. Get ready for the iPhone X A11 Fusion chip on Tuesday What does that mean? The iPhone X should be seriously fast, with the specs leak indicating a six-core A11 Fusion processor with four high-performances cores.
That's significant because the A10 Fusion chip in the four-core iPhone 7 series has two high-performance cores. In case you're wondering, the other two cores we never mention in each are energy-efficient cores – there's no need for powerful chip engines running when your phone is lying idle.
One report has also suggested the
iPhone X will come with 3GB of RAM
, which is the same amount we saw Apple pack into the
iPhone 7 Plus
.
iPhone X camera
Multiple iPhone X leaks have shown that Apple is changing the orientation of the dual-lens camera in its new smartphone. The dual-lens camera has been rotated to be vertically aligned, but we don't know if this means it'll see a big upgrade over last year's two 12MP cameras.
The iPhone X will, however, see an upgrade to Portrait Mode, the iPhone 7 Plus feature that takes tightly-cropped, bokeh-rich (background blurred) portrait photos.
Apple is adding something called Portrait Lighting, according to the iOS 11 leak. This apparently uses machine learning and the camera's depth sensing to add the best light to your portrait photos.
Lighting effects include Contour Light, Natural Light, Stage Light, Stage Light Mono and Studio Light. Apple is taking another page out of the DSLR playbook with the iPhone X.
Augmented Reality features
Apple is very bullish on augmented reality, favoring AR over VR. CEO Tim Cook mentions AR during almost every one of Apple's quarterly earnings call.
iOS 11 beta is already transforming your world into a virtual playground, with games that create digital objects on empty tables when you look through an iPhone or iPad. Home furnishing giant IKEA, meanwhile, is creating practical furniture measuring tools.
That's why we think
AR is going to play a big part
on the iPhone X, although any exclusive features it gets may be minimal, as older iPhones will get AR too.
---
Last edited by bagwell; 09-12-17 at

12:49 PM

.
09-12-17, 12:48 PM
Lexus Fanatic
---
And what about the iPhone 8?
iPhone 8.The 8 has edge-to-edge glass on front and back; comes in three colors: silver, "space gray," and gold; and the encasement is "microscopically sealed for water resistance."
The phone also has a new chip inside, called the A11 Bionic, that is 25% faster than the previous A10 chip.
And iPhone 8 has a far better camera: it boasts the "highest-quality video capture ever in a smartphone," Apple VP Phil Schiller said on stage; and, as many expected, it has augmented-reality capability using Apple's ARKit. Apple used a game demonstration to show off the AR possibilities in mobile gaming.
The 8 and 8 Plus do not have FaceID.
09-12-17, 01:10 PM
---
I can spend less and get oled plus many other goodies with a Note 8, so the X is out for me. I am however interested in the iphone 7S+ (AKA iphone 8, but lets be real). The extra 1gb of ram is the only perk over my 7+ but it'll be worth it to me. The X is fugly, IMO. Nice specs and great to use, like the note 8, but as well like it just fugly. The 7S+ is probably the one for me. If I wanted an iPhone that looked like an android I'd buy the Note 8 and be done with it. Samsungs software is so similar to IOS I'd be content.
09-12-17, 06:52 PM
---
I never liked the iPhone but Apple did a great job with the iPhone X.

I got one wouldn't spend that kind of money on a phone. If I did, it better be future proof for a good 3-5 years.
09-13-17, 08:59 AM
Moderator
Join Date: Aug 2006
Location: San Francisco, CA
Posts: 11,475
Likes: 0
---
People are already paying the 699 for the cheapest iPhone in the updated lineups and have been for years. The extra 300 dollars when you factor in that most people can split the phone into 24 payments makes the difference negligible. In addition, people can sign up for the yearly apple upgrade program so they end up not paying the full cost of the phone anyways