J5 suspension AWD, RWD AVS compatible coilover released
07-17-14, 07:02 PM
J5 suspension AWD, RWD AVS compatible coilover released
---
Here it is lady's and gents.
4th gen Lexus GS Fsport AVS compatible coilovers. spring rate offered 14/12, 12/10 and 10/8.
You have upto 3 different dampening choice, made from 7075 Aluminum,
Best of both world!, AVS sports + function with benefits of a coilover system.
AWD
[IMG]
[/IMG]
RWD
[IMG]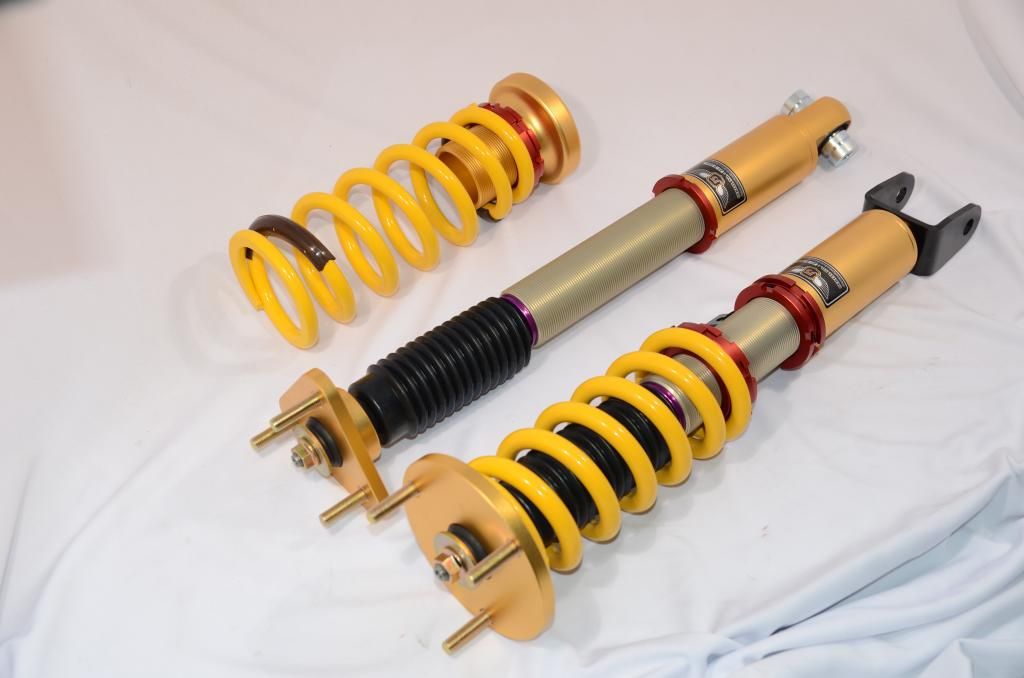 [/IMG]
07-18-14, 12:19 AM
Lexus Champion
---
so Shawn... These are expensive material being used on the coil-overs. what part of the coil-overs are 7075 Aluminum?
---
Last edited by sam430; 07-18-14 at

04:17 PM

.
07-18-14, 07:06 AM
Rookie
Join Date: Mar 2014
Location: Ontario
Posts: 69
Likes: 0
Liked 0 Times in 0 Posts
07-19-14, 02:05 PM
07-22-14, 10:38 AM
07-22-14, 12:25 PM
07-22-14, 08:23 PM
Lexus Champion