A lap at California Speedway last weekend in the 1UZ Corolla
03-06-13, 01:14 PM
Driver School Candidate
Join Date: Sep 2009
Location: CA
Posts: 26
Thanks: 0
Thanked 0 Times in 0 Posts
A lap at California Speedway last weekend in the 1UZ Corolla
---
I know looks like a Corolla--but it is really as much SC400 as anything. For those not familiar with the car, go here for the build log:
http://www.cardomain.com/ride/229209...oyota-corolla/
First a couple of pics: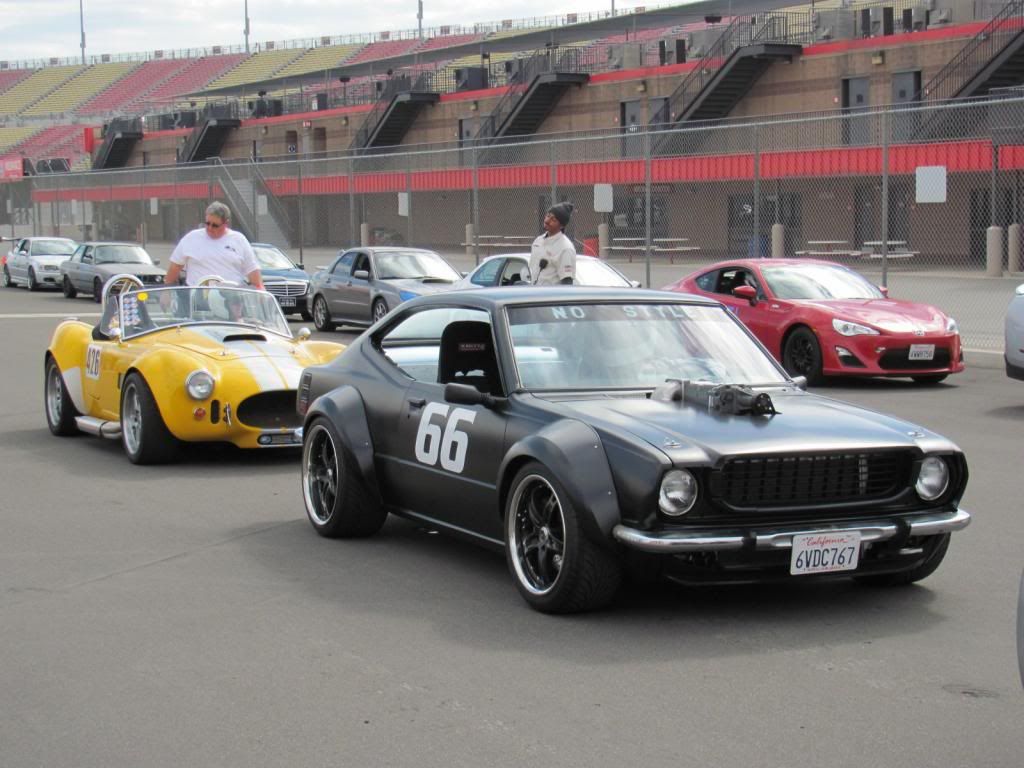 That Cobra did not survive the day--broken shifter and straight off at the button hook. No other damage though. Luckily, I survived with no problems.
I have to put a disclaimer on the video: my fuel map over 5000 RPM or over 7 PSI of boost was so rich it was like hitting a rev limiter at either of those points. The boost limit was really frustrating because I had to really feather the throttle, and I could NEVER go to full throttle. Also, I was running crappy brake pads that were not up to the task, so stopping after a few brake zones became really scary. But even with these limitations, I was still holding the car back. Each lap in this session was two seconds faster than the last: 2:17, 2:15, 2:13, and 2:11. The one in this video was the fastest one.
All in all, I had a blast. I highly recommend going to a track event, it is totally worth the money and the only way to REALLY know what you and your car can do.
Thread
Thread Starter
Forum
Replies
Last Post
Lexus Vehicles Classifieds