Couple questions regarding the LS400
07-18-09, 11:17 PM
Lexus Champion
Join Date: May 2008
Location: RI
Posts: 3,347
Likes: 0
Received 0 Likes on 0 Posts
Couple questions regarding the LS400
---
My questions specifically refer to the post-facelift LS400 as that's the model i'd be interested in grabbing:


1.) Did the LS400's after the facelift all come with factory air suspension?

2.) If not, how can one tell if it has air suspension?

3.) Obviously the things run forever but if I were to buy a well maintained vehicle with over say 110k, what should i look for?

I'm looking to get out of my cobra and back into a lex, I'm a GS guy as you can tell but I love the late model LS400's too. Thanks for the help guys.
---
Last edited by jcat_350; 07-19-09 at

12:41 AM

.
07-19-09, 01:22 AM
BahHumBug
---
1-no.
2-look for the height button on the near the shift lever, here's a pic that ryhi took of his 95, your 98-00 would look nearly identical except with a 5spd shifter instead of 4spd.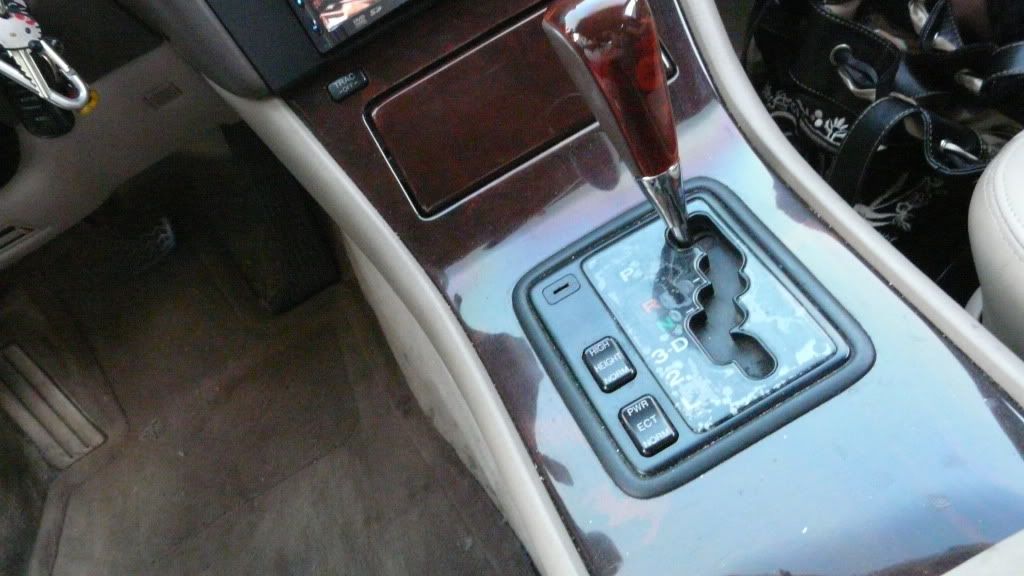 3-search on this. off the top of my head: timing belt/maint performed, strut rod bushings, air suspension leaks (get expensive, even reman'd bags are about 200ish/corner), the occasional LCD issue on the climate/clock/radio, the even more occasional dash issues (mostly a 1st gen problem), center trans mount (VERY easy fix), and making the mistake of buying a car with the factory navi, which is a pita/nearly impossible to upgrade since it uses a hard disk instead of DVDs.
07-19-09, 10:39 AM
Lexus Champion
Join Date: May 2008
Location: RI
Posts: 3,347
Likes: 0
Received 0 Likes on 0 Posts
---
Hey, thanks for the info man. Turns out the car i have in mind doesn't have the air sus or the nav, so i think as long as i get my cobra sold i'm gonna try to get in that. 98 burgundy on tan with only 54k original.