LFA 458 - Starlight Black w/ Saddle/Black Interior - Netherlands
04-30-15, 07:47 PM
Pole Position
Join Date: Aug 2008
Location: Other
Posts: 207
Likes: 0
Received 0 Likes on 0 Posts
LFA 458 - Starlight Black w/ Saddle/Black Interior - Netherlands
---
Not sure where to post this, tried to PM Flipside with the info, but got the message back his/het inbox is full:
Received this from a member of lexusforum.nl with the request to post this here:
Just wanted to give info on LF-A # 458 (at least I think it is)
LFA #458, 4th in the Netherlands. 9J2 starlight black on cognac.
The car has been involved in a accident (hit the siderail) and is for sale.
Pics of the damage:
http://www.hartvoorautos.nl/lexus-lfa-te-koop/
http://www.hartvoorautos.nl/fotos-ne...-rijdt-schade/
The sale add:
http://www.schadeautos.nl/nl/schade/...8_v10/o/789457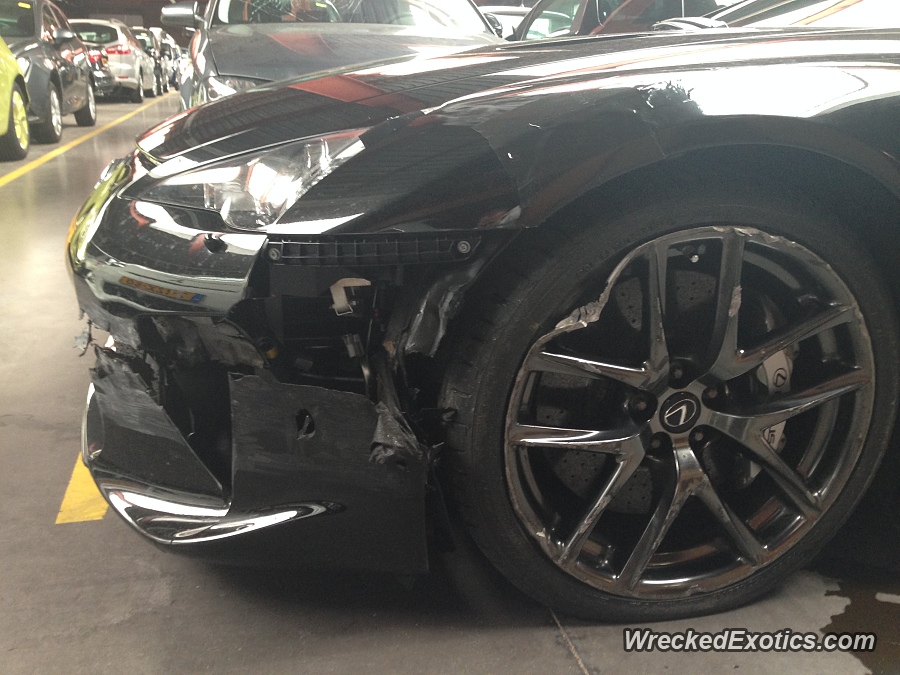 ---
Last edited by hube; 04-30-15 at

09:03 PM

.
05-02-15, 01:49 PM
Pole Position
Join Date: Aug 2008
Location: Other
Posts: 207
Likes: 0
Received 0 Likes on 0 Posts
---
Welcome
Its one of the most spotted LFA's in Europe. The owner drove it a lot:!
http://www.autojunk.nl/2014/08/lexus-lfa-op-nl-kenteken
05-02-15, 09:23 PM
Lexus Champion
Join Date: Aug 2005
Location: IL
Posts: 2,064
Likes: 0
---
Sad to see

I am amazed they are looking for 345000 Euros

I have to believe we are looking at North of $75000 worth of repairs. My understanding is that the front bumper alone is $16000.

Than you have the front and rear fenders, the door panel and the mirror assembly.

Add 2 wheels at about $9000 for the pair.