★★★★★ Official Air Ride Thread ★★★★★
10-31-12, 04:18 PM
Lexus Champion
Join Date: Oct 2009
Location: SoTX
Posts: 2,888
Thanks: 0
---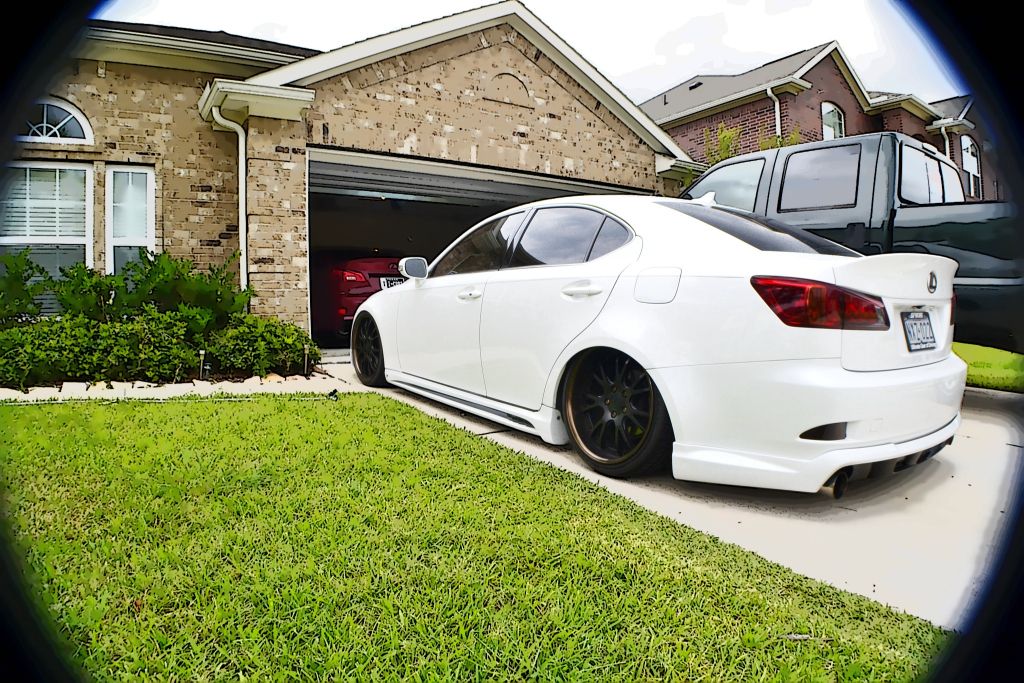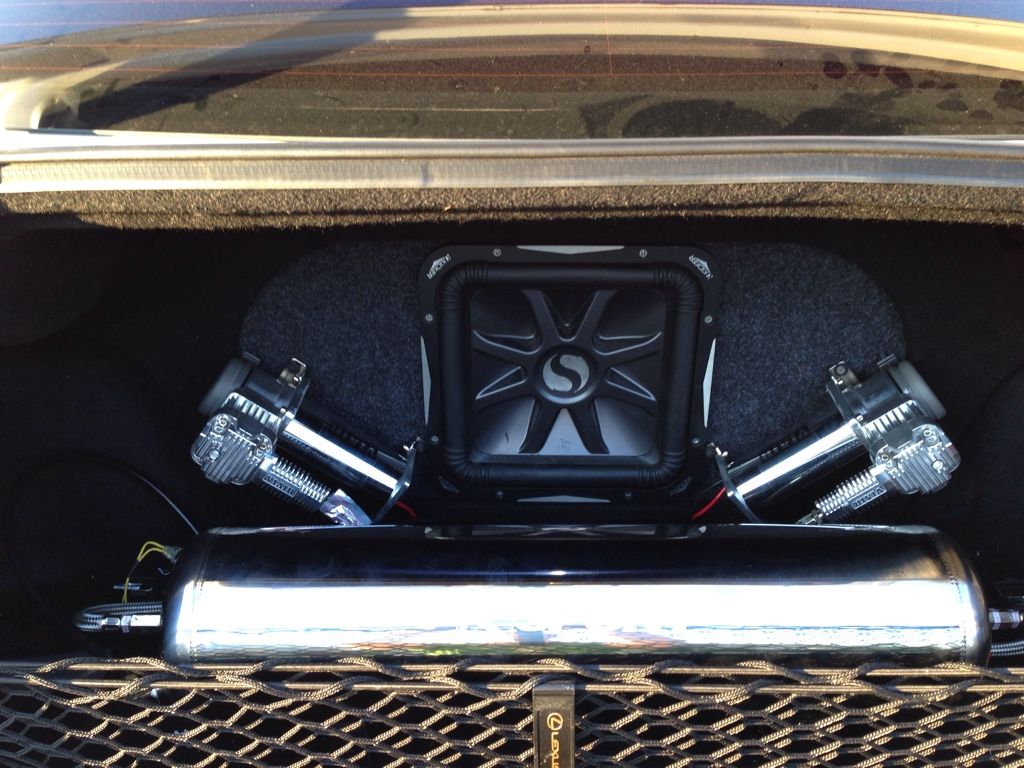 Want to get my trunk looking better but have bigger fish to fry before I tackle this
---
Last edited by heyarms; 10-31-12 at

04:27 PM

.
10-31-12, 07:20 PM
Lexus Champion
Join Date: Oct 2009
Location: SoTX
Posts: 2,888
Thanks: 0
---


Trunk is too basic for me. It does the job and I like how I did it, but it can be done better. Needs more show appeal.it's just hard with that big 5 gallon air tank. No where to put it!!!
10-31-12, 07:27 PM
Pole Position
Join Date: Nov 2011
Location: FL
Posts: 342
Thanks: 0
Thanked 0 Times in 0 Posts
---
12-19-12, 07:49 AM
12-30-12, 12:32 PM
Driver School Candidate
Join Date: Dec 2011
Location: ohio
Posts: 25
Thanks: 0
Thanked 0 Times in 0 Posts
---
Looking to bag my AWD 250. What are my options. I don't want a full kit. I have a bagged VW mkv and enough spare parts to piece a kit together. All i need are front and rear air struts. Also prefer double bellowed bags, not sleeves as ive had nothing but bad luck with them in the past.
I also do installs so anyone in the Cleveland area needing a install hit me up
12-30-12, 10:34 PM
Driver
Join Date: Nov 2012
Location: ca
Posts: 122
Thanks: 0
Thanked 0 Times in 0 Posts
---
I would love to get some bags for my car soon but AI have to ask everyone running on air, what do you guys do about the front fender liners? I am running slammed on coils right now and still rubbing after fender mods. I would like to figure this out before I go over to the dark side.