replacing map lights
07-16-18, 10:15 AM
Rookie
Join Date: Jul 2018
Location: TX
Posts: 64
Thanks: 0
---
6. REMOVE MAP LIGHT ASSEMBLY
Open the holder.Using a screwdriver with its tip wrapped with protective tape, disengage the 2 claws.*1
Protective Tape
Rotate the 2 caps as shown in the illustration until the screws are visible.
Using a screwdriver with its tip wrapped with protective tape, disengage the 4 claws and disconnect the cover.*1
Protective Tape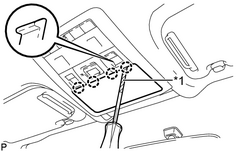 Remove the 2 screws.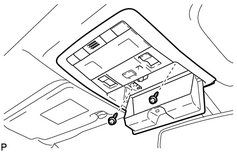 Using a moulding remover, disengage the 2 claws and 2 clips.
Disconnect the connector and remove the map light assembly.
REMOVE MAP LIGHT BULBTurn the 2 map light bulbs and 2 map light sockets in the direction indicated by the arrows in the illustration and remove them as a unit.