New GS300 owner in Arizona
05-23-13, 04:52 PM
Driver
New GS300 owner in Arizona
---
Hi all. New to club lexus, but not new to cars. I recently bought a 2003 GS300. I guess through some CL research i have a blue marlin pearl GS (with tan interior). Have only seen maybe 1 or 2 others on the site just through some quick searching (always gotta search for car with same color to see how different mods look). This car is to be my daily driver (and i do love it as a daily), but as with any car addict i can't leave anything alone, so i'll try to make it look as "sweet" as possible......for now. I have another car for "Go" but thats a long work in progress. It's a single turbo 2jz vvti in a 1990 300zx, but this thing has much left to do before i can even drive it. Also please understand the GS isn't my main builder, so forgive me if i don't buy the most legit parts for it. enough of the jibber jabber and onto pics.
Pics of my super comfy GS300. I plan to lower it, unsure at this time if i will do simple springs, coilovers, or save up for some air.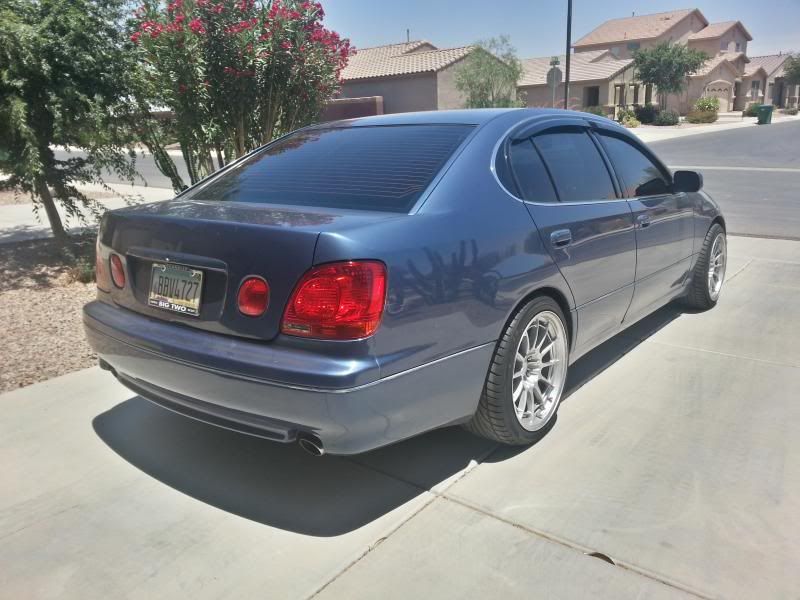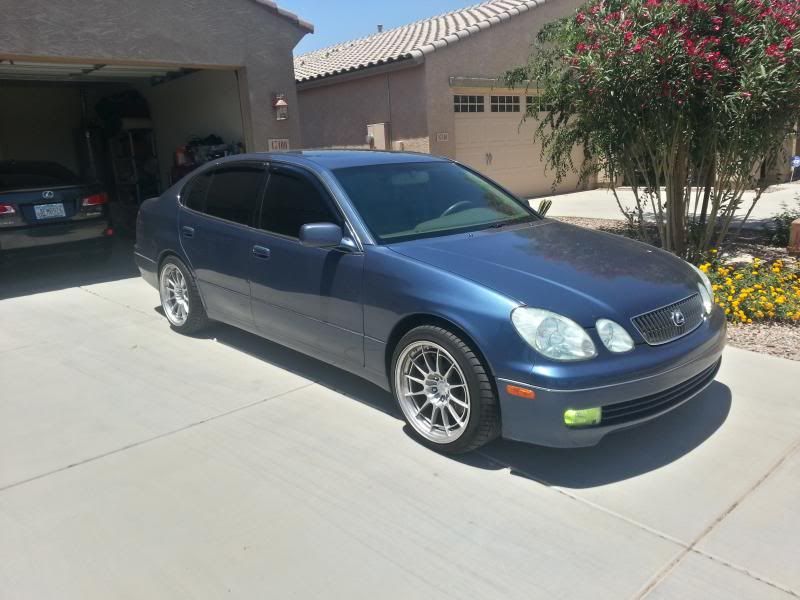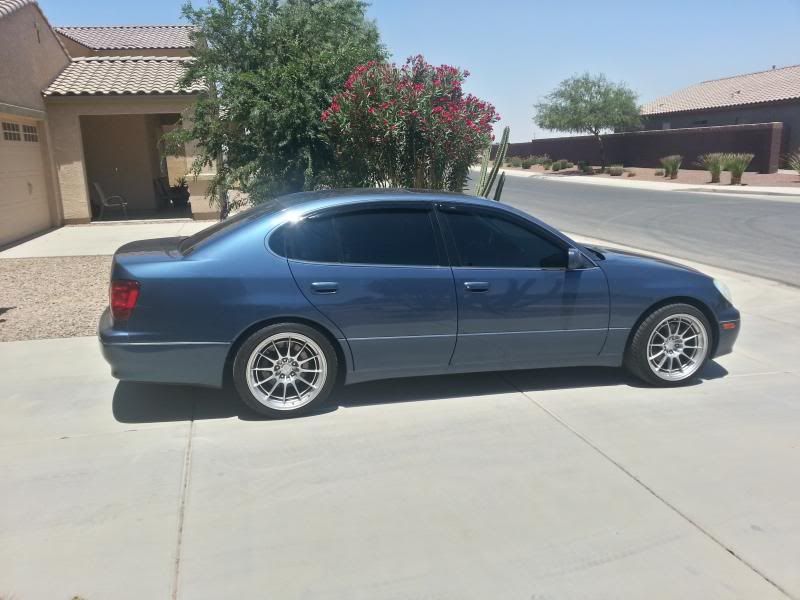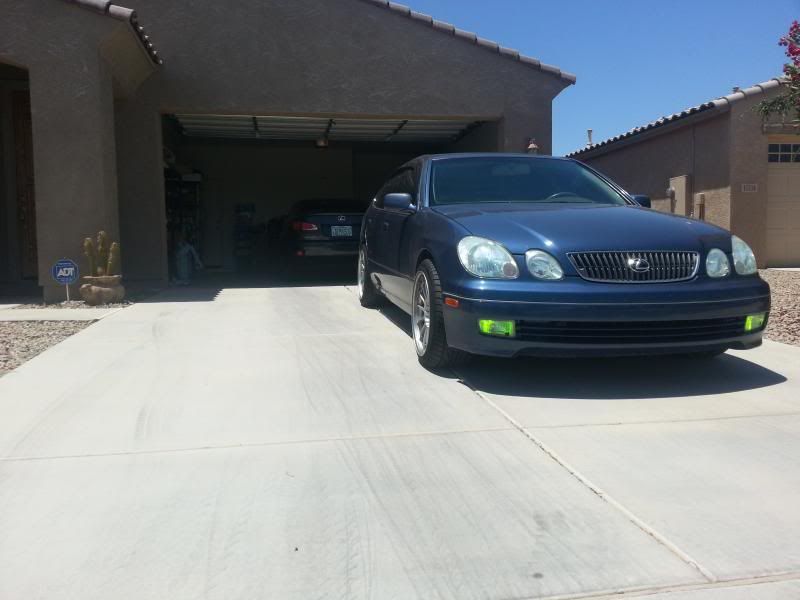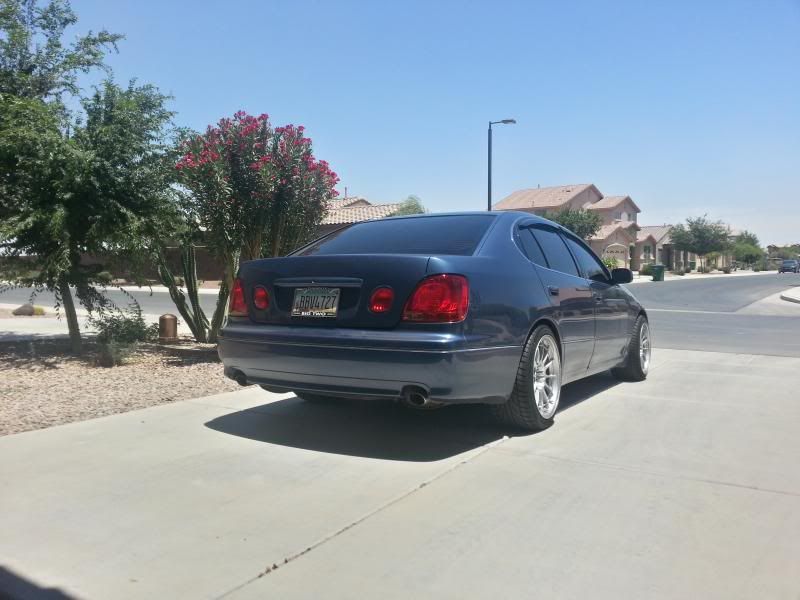 The wheels are borrowed from my Z (enkei nto3+m in 18x10.5 all way around, also running meaty tires 265 front and 275 rear, like i said, was for my Z
) I'll wait until the right deal on some wheels comes up, but these are awesome for now (and i had just bought the tires new before the Z blew up
) . future plans for now....lower it, re-tint (some peeling/ bubbly windows), replace door lock acuators (YES i used search!) , and replace a bunch of mushy bushings and a noisy wheel bearing. Glad to be a part of the forum....and lookin to see a bunch of your cool rides!
05-23-13, 04:58 PM
Loves Snickerdoodles!
---
Congrats on the GS and welcome to Club Lexus
BTW, love the color of your car, is that color OEM? I don't think I've ever seen that color on the GS before.
05-24-13, 11:58 AM
Lexus Champion