The "Look what I got today!" Thread
11-06-12, 07:06 PM
The "Look what I got today!" Thread
---
Photographers like new gear right?
Anywho, this was't "today" but recently. Got a new tripod since my old one broke, and a new body!
Slik 500DX
Canon 60D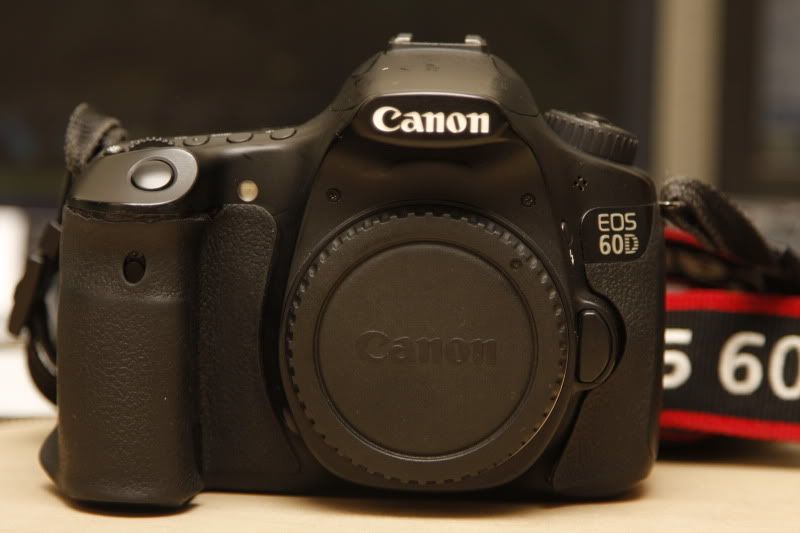 The grip on the 60D is peeling, but I got it for $440! Can't complain new rubber is on the way!
11-06-12, 09:46 PM
Hacked CL to become a Mod
---
nice!

Well I got quite a few gear lately haha.

Aside from my brand new D600,

I also got the 24-120 F4
And just last week, I paired it up with a friend, the 85 1.8G

All of this nestled in the comfy Thinktank Retrospective 30.
---
Last edited by Kaydee; 11-06-12 at

10:52 PM

.
11-07-12, 01:48 AM
---
Nice Kaydee, I lovee getting new gear! Makes me so excited, I also picked up the 24-105L awhile ago too. I've had the 40D + tammy 28-75mm 2.8 for about 2 years. In the past month I upgraded to 60D + 24-105L and its been great.

Some say that the 60D is under the 7D, but i'm not entirely sure. But I believe it is?
11-07-12, 01:57 AM
Super Moderator
---
Nice, have fun!
You reminded me of what I'm waiting for. A Cullman Magnesit MB2.1 ball head to come in from Germany. RTS has given no info other than it may be in the next shipment. I've heard this since late July or so. My equipment buyer hides from me because they have given him no definite delivery time either. I joked that I would do better to flap over there to find one myself.
The 4.1 model came in but I don't need that size. I probably won't have any better luck getting a Benbo or FLM stateside.
I have a developing (ha-ha) lust for Nikon lately. Yesterday I came across a very well preserved D2X. The D800 and D600 are also in mind but I'm not up to the expense of jumping ship. The D2X with a 50/1.4 might be fun enough.
11-07-12, 06:29 AM
---
60D is a nice camera. I've been shopping around for a second body to go with my lenses and 7D. I decided 40D or 60D would be ideal. Unless I come across a 7D or 5Dmkii for a good price.
11-21-12, 09:06 AM
Moderator
Join Date: Jul 2009
Location: SoCal
Posts: 2,474
Likes: 0
Received 0 Likes on 0 Posts
---
7D AF rocks. I traded my 7D for a 5D2 last year and definitely miss the AF from the 7D. But, I still have no regrets.
That said, I just picked up one of these. I didn't want to lug my 5D2 around on an upcoming family trip to Hawaii and the G15 seems like a good fit for my needs.
11-21-12, 10:45 AM
Super Moderator
---
Nice Tony.
The G series has been a terrific secondary camera for the lighter carry days. The G-15 is on my list though a buddy has been commenting on the Sony RX100.
11-21-12, 01:01 PM
---
I would love to get my hands on a 7D to try it out at least. But the 60d will be good enough for me right now, unless someone wants to straight trade a 60d for 7d
I got my last double side tape for my 60D grip repair.
Talk about great packaging!
11-21-12, 10:07 PM
Hacked CL to become a Mod
---
I'm 'looking' (want for no obvious reason) for a second small camera much like the RX100, I hear the Canon G1X is also pretty good. Damn new camera or the 16-35 F4?