Hello CT owners! Could you all please help a prospective CT buyer with the following question. I searched this forum, and elsewhere, to no avail:
If I were to buy a 2013 CT 200h with Premium Package and Seat Comfort Package (no Navi and no Leather), does it include the backup camera and the camera display in the rear-view mirror? The "Build your own Lexus" on Lexus' website leads me to believe it is included. See below: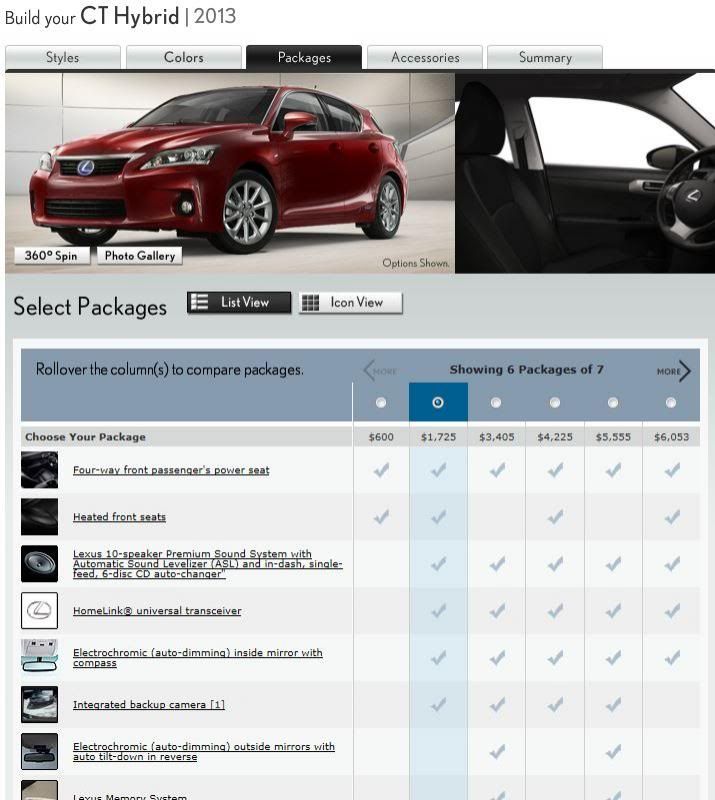 However, the brochure, the CT website itself, and (most importantly) my dealer says it's
not
included.
Anybody know for sure? Perhaps someone with this exact configuration?
Thanks in advance, and I hope to join the CT club soon!