2jzge Taco build
11-08-18, 10:28 AM
Lexus Fanatic
---
I want to say the hot tank was around $25 and the milling was around $100.
The head I got looked fine but I just wanted to be sure it would seal well.
I could tell they don't see a whole lot of these, the owner said he had surfaced a few supra heads over the years though.
He was assembling the top end of a really nice looking LS motor when I walked in and all I could think of was putting an LS in the vette but its such a headache.
11-08-18, 12:03 PM
Super Moderator
---
keeping that vette all stock will net you a good amount once you are tired of it after some years enjoying it
if you had my 1997 SC300 original 5 speed with 115k miles on it .... a perfect running car ... What will you do with it ? NA-T ?
I need some ideas
Am about to store it into oblivion in a barn my place down south . I can't enjoy driving it , it is super slow
.
---
Last edited by gerrb; 11-08-18 at

12:10 PM

.
11-08-18, 01:12 PM
Lexus Fanatic
---
True, really I need to focus on replacing all the bushings in the suspension on that car and general restoration n ow that the t56 swap is complete and it shifts like butter!
I have a bit of an off throttle buck in gear at low speeds under 1500 rpm's I need to sort out, after researching seems like I need to richen it up a little bit and mess with the timing vac advance.
I thought I was being all smart putting a wideband in there so I could tune the idle screws to get around a 14 afr... I never figured that it actually needed to run richer to not buck on the old motors lol.

I have been tempted by several sc300's lately, just have too many cars and even though I listed the audi haven't gotten any serious bites on it even though I am basically asking the price of the parts in it.
I do really like the audi though so I will likely just keep it if I don't get that, part of me is actually happy that it isn't going lol.

One route would be to do a simple na-t on it, something where you can keep the stock w58 in there and make it more fun to drive.
I know it will be hard for you to not put a large turbo or a better trans in it but then it will keep the 97 5spd appeal.

On the other hand though, as rare as the 97 5spds are I don't think anyone will say it was ruined by putting a better motor or trans in it if you wanted to go all out.
I still can't get my mind off those single turbo 1uz builds. If you built one of those with what you know about the 2jz.. it would decimate all.

Those 2uz long blocks from 4runners go for a few hundred $$ around here and have the 4.7 iron block, throw some 1uz rods and pistons in it and maybe 1uz vvti heads to make it rev happier and it would probably set some records.
Main thing stopping me from doing one of those builds is that the engine is just tough to do stuff on even when you pull it, but the power potential is huge.
They also make a single turbo piping kit now that fits in the trucks. I have no idea about fitment in a SC though unfortunately.
11-09-18, 02:54 AM
Moderator
---
Originally Posted by
Ali SC3
(2001 Double Cab Tacoma 4x4) + (1995 2jzge na-t w/quick spool valve) + (R150F 4x4) =
This swap is going to take me a while so stay tuned, will post progress as it happens, but I'll try to keep it shorter than Kahn's build
I will be building up the chassis and the engine separate and when both are ready I will yank the 5VZ/Auto out and drop the 2JZ/R150F in.
Dang!! How did I miss this post back in August?? I love the progress so far Ali! I can't wait to see this project through to completion! I was wondering if you'd ever be interested in a 2JZ Toyota vehicle again and this is one combination that is a definitely a worthy challenge to succeed your SC.
And THIS which you just posted...!
Originally Posted by
Ali SC3
So I ordered up a FJ cruiser transfer case from a 6spd, which has the full time 4wd with the center torsen differential.
I will be swapping the front input shaft from the r150f or Automatic transfer case due to the spline difference on the 6 speed manuals which are a hair beefier.
Once that is done I should have a full time 4wd torsen setup with a full manual shifter and almost no electronics, and it can mate to a 5speed or an auto transmission.
...
(2001 Double Cab Tacoma 4x4) + (1995 2jzge block, vvti head, na-t w/quick spool valve) + (R150F 4x4) +
(FJ full time 4wd transfer case)
=

Now that is going to be one heck of a 2JZ vehicle. Full time all mechanical 4WD with a Torsen center and I assume a Torsen rear! Are you planning to build up the R150F gearbox with upgraded internals? It might be a good idea with all the torque you'll be making with the VVT-i head and quick spool valve. Most of the Marlin Crawler and Driftmotion upgrade parts for the early R154 should fit the R150/F.
And I don't think you'll have any trouble keeping your build shorter than mine has been, haha! Eight years would try anyone's patience
Aside, when I did my build I bought a brand new non-VVT-i crank timing gear... but I didn't have it tack welded. Maybe I should have even with the mild power. I guess Toyota must have realized strengthening was needed if those gears became one piece once they did the VVT-i refresh for all their JZ engines.
---
Last edited by KahnBB6; 11-09-18 at

04:29 AM

.
11-09-18, 12:02 PM
Lexus Fanatic
---
Thanks Kahn, couldn't stay away from the 2JZ goodness for too long and I always wanted to build a toyota pickup...
so when I found out they make the swap mounts for the tacoma I just went for it when I found a good deal on one.
Only thing is I haven't found much on people using those mounts, so I will use them as a starting point if they don't work as is.
alot of the time they neglect to tell you that you need to do a body lift but I would like to keep it all suspension lift if possible.
I am not sure I have seen a full time 4wd 2jz in anything, most people make it rwd or the part time 4x4 like the tacoma comes stock.
At first I thought full time 4wd would be weird, then after getting more drive time in I noticed it already looses traction with the 32" tires on there with the 5VZ motor.
The tacoma I have is a TRD one which is common on the double cabs, so it has a rear factory locker. I think its a little different housing than the traditional carrier.
I have to see if I can get a lsd in the rear actually, cause I know if you don't have the locker you can cram a mk3 supra lsd into those truck carriers, and alot of the tundras did come with a lsd rear axle.
So I need to do some more research on that to see if I can fit a lsd and locker in there, or just swap for a lsd axle.. but for now I could launch in a straight line with the rear locked and let the center torsen figure out the rest.
I haven't thought about building the r150f or not, I was just planning to get a low mileage on in there and see what happens.
I know Marlin makes a lot of upgrades for these, same like the r154 but it seems like they are costly so I am going to try my luck on a good stock one first.
Also its not like the R154 where prices are ridiculous, I can get a low mileage R150f with the transfer case easily under 1K with all the bits I need.
I think the transfer cases have some play in them and slight power transfer loss so I am wondering with the 4wd system the shock load won't be too bad on the system and it will hold.
I am just shooting for like 500 awd hp so I think the R150f should hold up as is if its in good condition with a good clutch kit.
I am a little more worried about the center differential holding the power, but they do put them behind the 4.7l motor and the 5.7l motor which make a good amount of torque right away.
Really the best part about the build is I can access everything on this car without even lifting it. I can easily drop the transmission or pull the transfer case on this thing.
It's good to see your build getting close to finished and the car performing well, was a little worried there when you got to starting it but sounds like its doing great now.
I wouldn't worry about the crank gear till the next timing belt job if you already put it back in, lots of gte's running around without it but it probably happened enough for toyota to change the part.
That doesn't mean it would happen to yours but it is a possibility, especially if you are winding it out all the time.
Its a gte though so worst case you break a plastic cover or 2 and the motor shuts down.
probably not as bad as throwing a timing belt, my brothers supra I think he finally hit 70k and his car is on the original timing belt... actually original mostly everything from 1993.5 lol
I keep telling him to do it due to age but when I looked at the belt it still looked mint after all this time, but I know it will take out all the timing covers if it ever goes. engine wise not a big deal though.
I have a line on a few R150f's with around 100k on them but due to garage space being limited, will probably be something I grab a little before I drop everything in.. which wont be till after winter.
There are always like 2 or 3 R150f's for sale here in colorado., seems like the land of toyota's trucks and subaru's around here
Not so much on supra or sc parts though
---
Last edited by Ali SC3; 11-09-18 at

12:05 PM

.
11-09-18, 12:17 PM
Lexus Fanatic
---
Some interesting info on the full time transfer case.
Also I may even have 2wd with this transfer case as trucks that came with these differentials were full time so the front axle is always engaged, they don't have the "ADD" which engages the front when needed.
My truck has the "ADD" system, so I am 80% sure that if I have it in High locked, and don't engage the ADD on the front, I should have 2wd just like normal... but that is just a theory at this point.
---
Last edited by Ali SC3; 11-09-18 at

12:24 PM

.
11-24-18, 06:37 PM
Driver School Candidate
---
Ali,

Great build so far dude, been following up and its coming along great!.
I have been reading up on your 4WD setup and I think you may have some information confused, I hope this info helps.

Your Tacoma from factory should come with the push button 4wd transfer case, push the button to put it in 4wd and then push forward to put the transfer case in neutral and then push all the way forward for 4lo.
The transfer case you got from the FJ cruiser is a normal J-Shift transfer case iirc, meaning that it stays in 2wd till you pull the stick back, they you get normal 4wd, then you push over and up for neutral and then all the way forward for 4 low. This case came in 95.5-00 Tacomas, 96-00 4Runners, and all FJ Cruisers.
I don't think this is going to give you exactly what you are looking to get.

One transfer case you option you may be looking to get is either the Multi-mode transfer case out of a 99-00 4Runner, 01-02 4Runner, or a 03+ V6 4Runner. My recommendation would be the 99-00 Multi-mode transfer case. What the particular system involves is a j-shift 4wd transfer case with a AWD. the Multi-mode case you press the button that locks the front diff in and then you have to open diff in the transfer case locked in, this gives you the AWD, then when you pull on the stick you lock the center diff giving you true 4wd, then the function continues just like the the J-shift described above.
01-02 4Runner changed up the transfer case stick to resembles the ones in the Tacoma, but when you push the button on the stick it gives you AWD then have a button on the dash to lock the center diff instead of pulling on the sick.
The 03+ V6 4Runner case makes this all electronic.

If you are looking for a full time AWD/4WD system, you should lean more towards the transfer case that comes in the 03+ V8 4Runners, or the early Lexus GX470s that come with the torsen differential and then the button to lock it into 4wd.
I would recommend get the one from earlier GX470, this gives you the all time 4WD with the button to then lock the center diff in for 4wd and then the normal shift to push into 4lo if ever needed.

You are right on track about the rear axle on the TRD tacoma, the factory locker is a 8" with a cut out for the diff lock motor and fork. The non-TRD trucks came with a 8.4" housing that is easier to drop and LSD into. The factory Locker is a hot commodity in the off-road community, you could unload it and get a non-trd axle and drop a LSD in and about break even.

I don't mean to tramp on your thread, just hoping to pass on the knowledge you need to get the set up you are looking for.
Hope this helps some and look forward to seeing more of the build.
12-03-18, 03:01 PM
Lexus Fanatic
---
Thanks for the info Yotafun, always nice to double check everything so no worries there.

I don't have the push button case, at this point I am intimately familiar with all the Toyota transfer cases.
My '01 double cab tacoma has the standard J shift transfer case and ADD. no buttons except for the rear diff lock.
I think certain models of the later first gen tacoma got a push button, like maybe the limited, but most got the J shift.

I t hink the Fj case you are thinking about is the automatic ones, those have 2wd.
The manual transmission ones are full time 4wd like the GX and v8 4runner.

So the older 4runner multi-mode case I thought about using, but I am not sure if it is the same type of torsen center as the later ones on the 4th gen, GX470, and 6spd FJ cases. My understanding is that this generation used an open center so it is awd, but doesn't limit slip to front or back.

I have a GX470 with the full time AWD torsen center and like that alot, which is what I wanted to stay with.
It has a stick for high and low, but a button for center diff lock. I would have to install the 4wd ecu and wiring to the center diff lock and wiring to the case itself.
the 4runner uses the same case, but has a **** that controls 2wd, 4 high, 4 low, and center lock. so that is also ecu, wiring to the **** and wiring to the case itself.
Turns out the 6spd FJ cruiser has this same AWD torsen case with a manual shifter that controls 4hi unlocked, 4hi locked, and 4low locked. No ecu, no buttons, no wiring.

The only issue is the 6spd cases use an input shaft with more teeth, so you have to swap the input from the old case to the new case and that is it.

I also figure I can get 2wd by having it in 4 locked, and not activating the front ADD.
normally the awd vehicles are missing the front ADD and have the axle always engaged.. but since mine has it, I can put it on a switch to control it.
that should give me 2wd (4 locked, ADD off), Awd (4 hi unlocked, ADD on), 4 hi locked and 4 lo locked.

I probably wont mess with the 2wd to much as it will be more likely to break stuff, but its interesting that I can have it by using the ADD.
I am pretty sure that is how the 4th gen v6 4runners manage to get 2wd out of the same diff but cannot say for sure.

I will probably stay with the rear locker setup for now as I think the awd will hold the power well enough, but that is not a bad idea in the future to look into.
I would like to get a rear axle from a 4runner with the rear disc brakes and then swap all the mounts over, but that is alot of work.. maybe 2020 lol.
---
Last edited by Ali SC3; 12-03-18 at

03:36 PM

.
12-03-18, 03:34 PM
Lexus Fanatic
---
this is the FJ cruiser manual 6spd *****, you can see the pattern is hi, hi locked, and lo locked.
They are full time 4wd vehicles.
If you look on the transfer case PDF a few posts back, it is the "VF4B" and has the same shift pattern.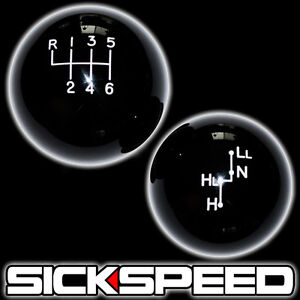 Now the 6 speed manual Tacomas... did not get the awd transfer case... only 6 speed FJ cruisers.
Ideally for me, the best transfer case behind either an automatic or 5 speed manual is the 6spd FJ cruiser case with the front input shaft swap which is what I am doing.
There are no electronics or an actuator on the back of the case.. just a shifter and 2 shift rails on the top for high/low and locking.
Really, this is how all of these vehicles should have come from the factory as those electronic cases leak sooner or later, or have an electrical failure and get stuck.
---
Last edited by Ali SC3; 12-03-18 at

03:49 PM

.
03-22-19, 09:35 AM
Lexus Fanatic
---
So I was slacking on this project a bit, but took that time to get some stuff cleaned up and make some more plans for the install this summer hopefully.
I got the transfer case sorted, after taking apart 3 transfer cases and intimately learning their inner workings, I was able to put together a completely manual AWD torsen transfercase with the right input.
I was playing around with the old FFIM design, and was going to cut it down and modify it etc.. but it seems hard to find a good way to do it in the tacoma without doing something drastic to the brake booster.
Then it occurred to me that Gerrb was probably right that I should keep the n/a upper intake for torque, so I got to thinking maybe its time for the vvti version of the ls400 throttle body mod so I can clear a large turbo.
I know there is a picture of a vvti version already that inspired me to do the non vvti version, but if you look at the way they did it it's way too long and looks terrible IMO.
So I got a ETCSI electronic throttle body off of a ls/gs400 that will work with the vvti ecu, and will be welding that to the stock n/a upper Y pipe.
Just need to fab up a throttle body flange, as there is no off the shelf one for that throttle body, and then I will get it welded on and test fit before it all gets cleaned up and coated.
Thought I would throw up some pics of the mock up in case others wanted to try and do this, as it seems the n/a intake setup and big turbos don't mix with the stock throttle body.
And I did straighten out the cut some more after this picture lol, I want it to be level when the flange is welded on to avoid clearance issues, a hair upwards tilt is OK too.
You can see I cut it so that after the 1/2" throttle body flange is welded on, the throttle body will start at the beginning of the dip in the valley, so any junk underneath the throttle body won't hit the valve cover.
I'll update as I get more progress in, probably won't have time to get it welded up for a couple weeks but plenty of other small stuff to finish.
Also I am skipping the quick spool valce, I think with the twin scroll setup and smaller turbo with the n/a intake, I should have the response I am looking for and will keep it simple.
---
Last edited by Ali SC3; 03-22-19 at

09:52 AM

.
03-22-19, 10:27 AM
Super Moderator
---
Winter is over . It is time to get it done so you can check how the torque will do at Pike's Peak and Mt. Evans when they open the roads to the top of those fourteeners
.