Auxive's 98 LS400 Build
03-27-17, 08:49 AM
---
Originally Posted by
Auxive
Well at first he packaged up one box and left it over night to see how the mats would sit. He basically had to fold them in half with the smaller box, so he gave people the option to either stick with the smaller box, or pay a little more for a bigger box. I paid for a bigger box and didn't have a problem with it. I've dealt with him before when I sold him my Serial9 upper control arms. I'm positive he isn't try to be shady, I just think he was having trouble managing all the orders because he isn't used to being a distributor for parts.
I know Rich personally. He's a stand up guy. I'm sure it was just a misunderstanding Bruce. Nice build by the way Auxive!
03-29-17, 07:46 PM
Lexus Test Driver
---
07-03-17, 08:24 AM
---
Trying to make the best of tan interior. Still waiting on several parts to arrive like Garson curtains and other items, but it's starting to look good. Parts list so far:
-Diamond stitched dash mat and door cards (Thanks to @e60daddy/@officialpurevip)
-Diamond stitched floor mats (Thanks to Rich)
-Garson D.A.D seat covers
-Garson D.A.D front table
-Garson D.A.D neck pillows
-Garson D.A.D steering cover
-Garson D.A.D seat belt pads
No where near complete, still have a lot more to do but at least I'm making progress.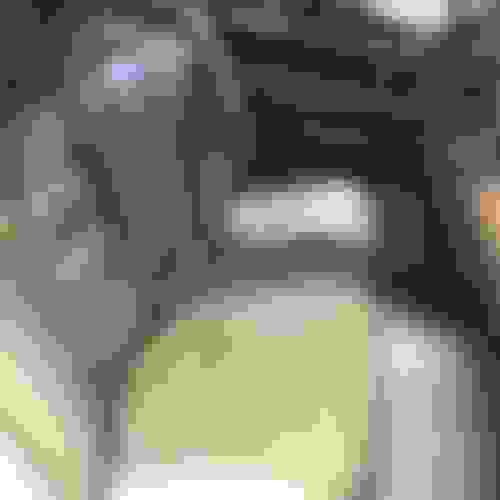 07-05-17, 06:11 AM
---
Wow, That Garson interior looks killer! Really inspirational for those of us with tan. Where did you source those seat covers? Or are they custom upholstered?
---
Last edited by t4l; 07-05-17 at

06:16 AM

.
07-05-17, 06:26 AM
---
Thank you! Making tan interior look good is more challenging than black interior, considering most beige Garson D.A.D parts are discontinued. The seat covers I bought from UpGarage in Japan brand new. I guess someone in Japan bought them brand new and didn't want them, and I was lucky enough to come across them. As far as I know, I'm the only one in the US with these seat covers.
I'm also currently in the process of making diamond stitched headliner and diamond stitched sun shades. Progress so far:
10-21-17, 09:43 PM
---
Lace covers were sold. Didn't match the interior well.
Also picked up some Garson DAD Beige Monogram Curtain Tassels with Luxury Curtain Line Stone.
A day later I receive an order from
Boulevard Luxury
@blvd.preston
/
@boulevardluxury
and guess what it is...
Garson DAD Velvet Frille curtains to match!
Still have some parts on the way with Boulevard Luxury, something for both interior and exterior
Haven't been many updates because have been unmotivated and busy.
Will be back on track soon. I even need to start washing my car more often as you can see lmao. One step at a time.
10-22-17, 09:13 AM
---
Decided to take off the shift boot, didn't fit the style of the car. Only had it on to cover the shifter panel because it looked destroyed.
However, I have taken off the panel and am refinishing it as you can see below. I have replicated the Garson DAD beige monogram pattern and will be using it for my panel.
Still need to find a good font for the letters, but that'll be decided soon.
---
Last edited by Auxive; 12-17-17 at

06:24 AM

.
11-18-17, 05:33 PM
---
Got some more interior goodies. Discontinued but still in original wrapping, Garson DAD Beige Monogram Waist Cushions. Courtesy of
Boulevard Luxury
@blvd.preston
/
@boulevardluxury
.
More parts on the way.
Car is in storage for the winter.
Currently working on making acrylic turn signals and possibly chasing RGB halos. Here is a cardboard mockup of what the acrylic pieces will look like:
Car is getting a redesign for 2018. New body, new headlight setup, painted grille, exhaust setup, more interior pieces possibly, ect. Stay tuned
@auxive
.
12-16-17, 07:32 PM
---
Decided to upgrade the halos. RGB with 200 different patterns, but I'll probably only be running white.
See the video
I also got a Pioneer double din installed with the Beat-Sonic kit.
I also laser cut some acrylic riser pads for the table coasters. Then I made the wiring to light it up. Currently it is set up to go through 3 different lighting modes.
I've only included the slow cycle mode in this picture, it goes through all colours. The other 2 modes are sequential slow cycle and party mode (random colours cycling). I'll have to get a video when I get the chance.
---
Last edited by Auxive; 01-07-18 at

07:06 AM

.
01-07-18, 08:24 AM
---
Few smaller updates.
Working on my doors again. Saw
@miketrinajstic
had amazing looking door cards, thought I'd make something similar with the infinity LED effect. Won't be anywhere near as cool though, but fun little side project.
My work in progress below.
Made cardboard templates and then traced them out in Adobe Illustrator. Should have the pieces from the guys laser cutting them for me next week!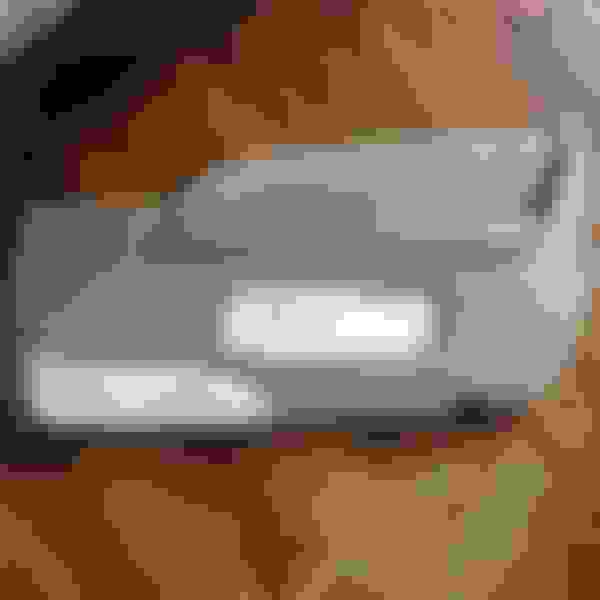 Also, managed to pick up some dancing led tail lights.
I'm probably going to put them on when I have the rest of my parts and start assembling everything around Feb.
Until then, here are some of the photos from the seller.
Also did some minor touch-ups. Wrapped the window pillars, made a huge difference.
Matches the paint pretty well, hard to tell in photos though because car hasn't been washed in months while in storage.
A lot more on the way, as usual.
---
Last edited by Auxive; 01-07-18 at

08:37 AM

.
01-22-18, 08:36 PM
---
Hooked up the tail lights, they look pretty good.
Go to my instagram
@auxive
to see the dancing patterns.
.
Also made some progress on the door panels.
Got all the acrylic pieces and started putting together the panels.
Still have to do the door handles and the bottom section where the carpet used to be.
Lots of dremmeling and many hours ahead...