CA FS: ISx50 Zeal Function X coilovers
04-16-14, 08:06 AM
FS: ISx50 Zeal Function X coilovers
---
FS: IS250/350 Zeal Function X coilovers.
They're in good condition. Fronts could use a rebuild as they're a tad on the soft side but nothing crazy. They still rode good. They have about 15k-20k miles
Costs about $100 to rebuild each coil thru endlessUSA in SoCal.
Link to EndlessUSA:
http://www.endlessusa.com/#!contact-us
PM me if serious
$500 obo plus shipping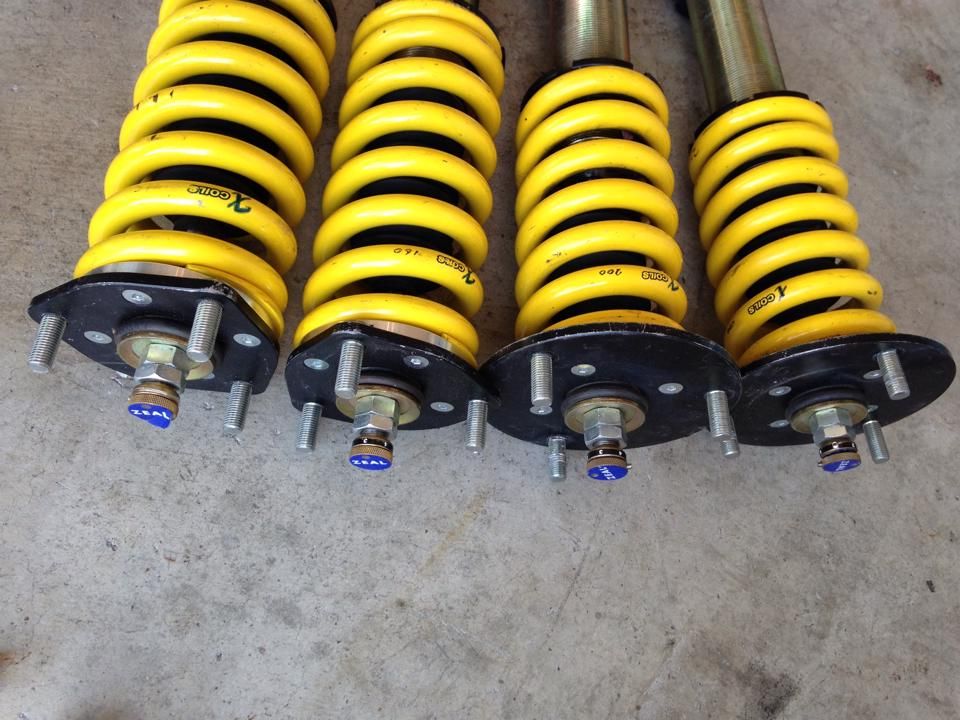 04-16-14, 08:08 AM
---
04-16-14, 08:57 AM
Driver School Candidate
Join Date: Sep 2013
Location: CA
Posts: 0
Thanks: 0
Thanked 0 Times in 0 Posts
---
are these for rwd / or awd . I have an awd .. very much interested?
05-07-14, 06:55 PM
Driver School Candidate
Join Date: May 2014
Location: california
Posts: 2
Thanks: 0
Thanked 0 Times in 0 Posts
---