CA WTT (Norcal): IS-F ISS-Forged QES for JoeZ Exhaust
10-21-13, 11:58 PM
Lexus Test Driver
Join Date: Mar 2009
Location: CA
Posts: 915
Likes: 0
Received 0 Likes on 0 Posts
WTT (Norcal): IS-F ISS-Forged QES for JoeZ Exhaust
---
Just want to switch it up a bit. Exhaust is in good condition, the tip is painted matte black, and yes this is the discontinued exhaust from ISS-Forged. Here are more details:
http://www.issforged.com/2012/lexus-...-race-exhaust/
Looking to only do trade for a JoeZ in Norcal Bay Area. You pay for labor for the swap just cause I think the ISS is worth more. PM me if interested. Thanks
**Edit: As stated by Biggu the exhaust is not discontinued just hard to find and you have to special order it from ISS. Thanks**
Pictures: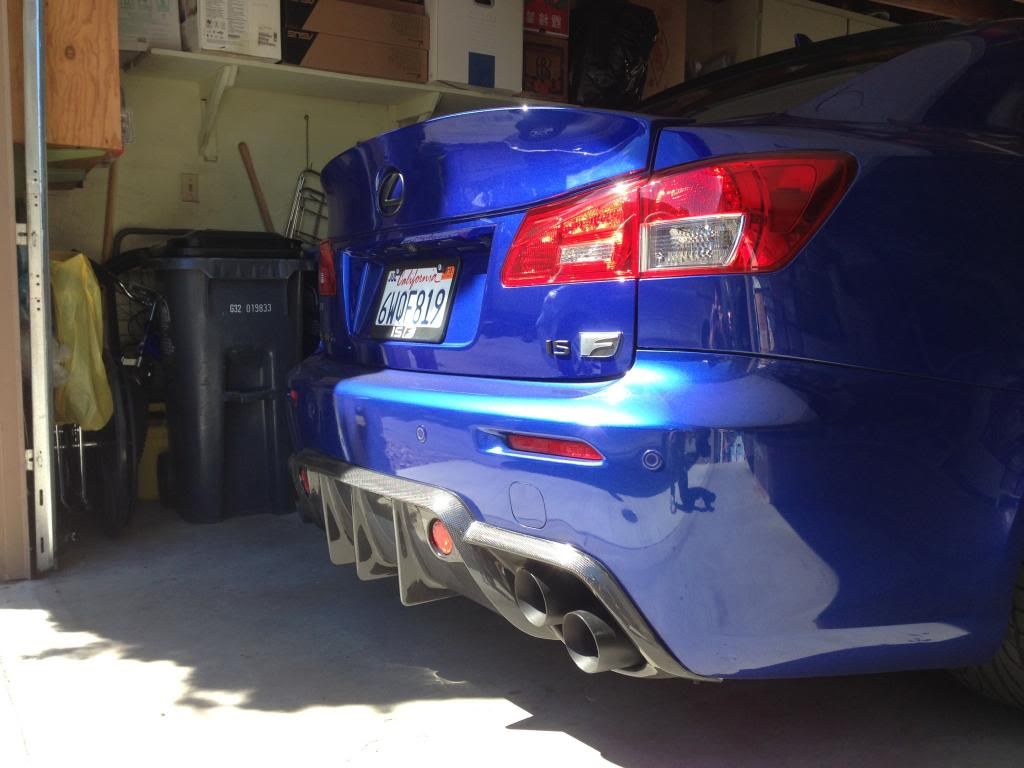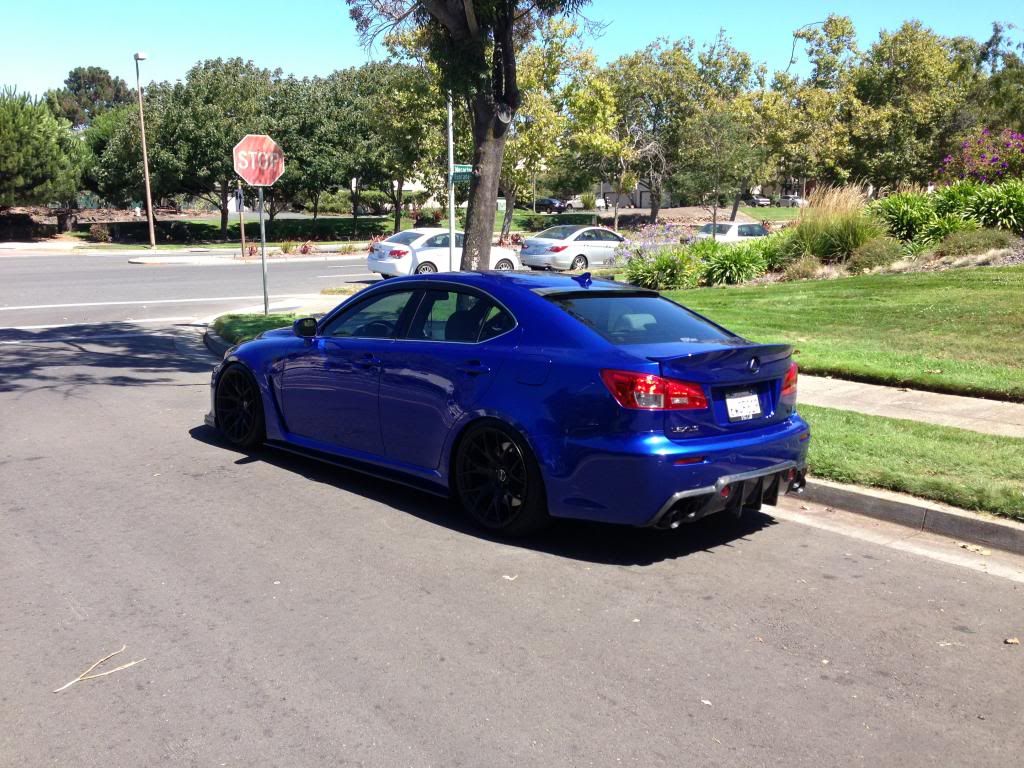 ---
Last edited by Kevin.IS; 10-22-13 at

05:46 PM

.
10-22-13, 01:57 AM
---
__________________
Your #1 Dealer for Aftermarket Performance Products
Los Angeles, CA
Email:
[email protected]
Text/Call:
213 394 2886
Website:
www.MerakiAutoworks.com
10-22-13, 08:23 AM
---
If you want to sell out right hit me up I'm interested. Btw it's not discontinued officially, I called and talked to them and they said they would make more on inquires direct with them.
10-22-13, 04:37 PM
---
__________________
Your #1 Dealer for Aftermarket Performance Products
Los Angeles, CA
Email:
[email protected]
Text/Call:
213 394 2886
Website:
www.MerakiAutoworks.com
10-22-13, 05:46 PM
Lexus Test Driver
Join Date: Mar 2009
Location: CA
Posts: 915
Likes: 0
Received 0 Likes on 0 Posts
10-23-13, 03:38 PM
Lexus Test Driver
Join Date: Mar 2009
Location: CA
Posts: 915
Likes: 0
Received 0 Likes on 0 Posts
10-23-13, 05:04 PM
Lexus Test Driver
Join Date: Oct 2008
Location: CA
Posts: 1,372
Likes: 0
10-23-13, 08:39 PM
---
__________________
Your #1 Dealer for Aftermarket Performance Products
Los Angeles, CA
Email:
[email protected]
Text/Call:
213 394 2886
Website:
www.MerakiAutoworks.com