CA FS: Tein S-Tech springs OEM 350 struts, used 19" Ventus V12's tires
09-23-13, 03:25 PM
Lexus Test Driver
FS: Tein S-Tech springs OEM 350 struts, used 19" Ventus V12's tires
---
-These all are for 2006-2013 RWD IS250 or 350's.
-All prices final unless you want to buy multiples and lets see what we can work out.
-I prefer local buyers, saves time and hassle of shipping, BUT I wont turn down anyone.
-If I have to ship and receive payments via Paypal, add 3% Paypals fee to purchase and you pay shipping costs of course.
-USPS seems to have the lowest shipping costs i've quoted for several people so far.
-
$50.00
OEM shocks from an 06 IS350. I was told they had about 50 thousand miles on them before they were taken out for coilovers.
-
$150.00
Tein S-Tech lowering springs with the silencers. Bought from another member but never used them myself. Was told had put about 30 thousand miles on them prior to swapping them for coils. Retail lists them at $200-$285.
Drops IS 250 1.7" front and 1.0" rear
Drops IS 350 1.6" front and 1.2" rear
-Used Hankook Ventus V12's Fronts 235/35/19 Rear 265/30/19
Had to swap out my tires for a new set for more stretch thanks to my new drop. These tires have a ton of rubber left on them and next to no camber wear. I had my camber adjusted and SPC ball joints camber kit to minimize the uneven wear. Paid way too much for these $968.70 to be exact with labor, warranty, disposal etc...you know typical tire store c--p. According to my receipt I had these tires installed at 9174 miles on 05/07/12. I'm now at 21608 miles, subtract the 100 mile trip from the tire store on my new tires. So 20,600 milesish. So that's about 11,500 miles on these tires. All tires in great shape, 1 tire has some rubber missing on the first row of the tread of my left front tire before shaving down my bumper tab. But nothing major. Been driving on it since about 10,000 miles ago.
Fronts
$200.00 FIRM
Rears
$250.00 FIRM
as a set
$400.00 FIRM
-Not in a rush to sell anything, just parts laying around, I still could use these tires, not a big deal if I don't sell them.
-Don't be rude and try to low ball. We drive Lexus' not Hondas anymore. Thanks for looking.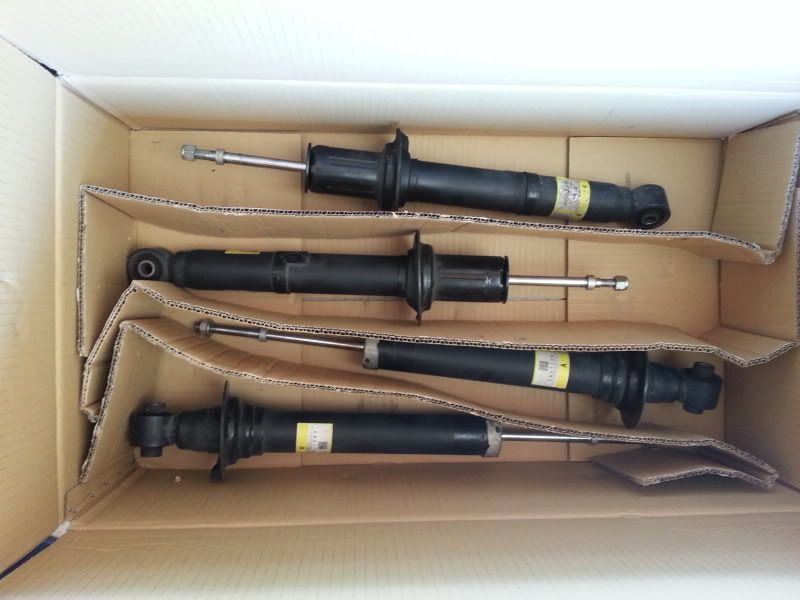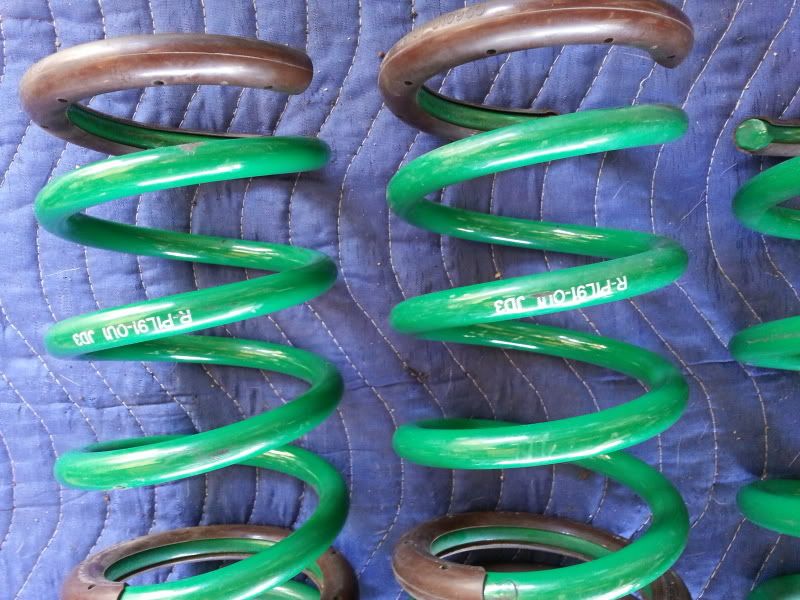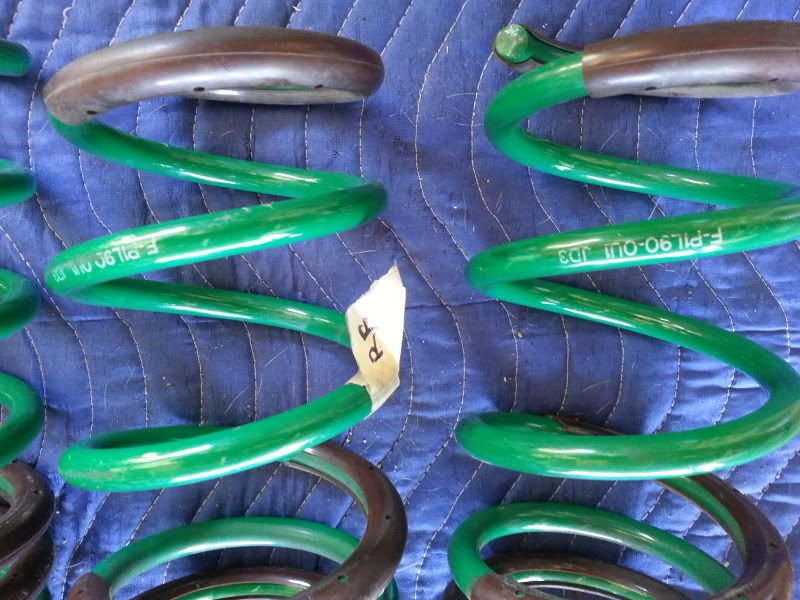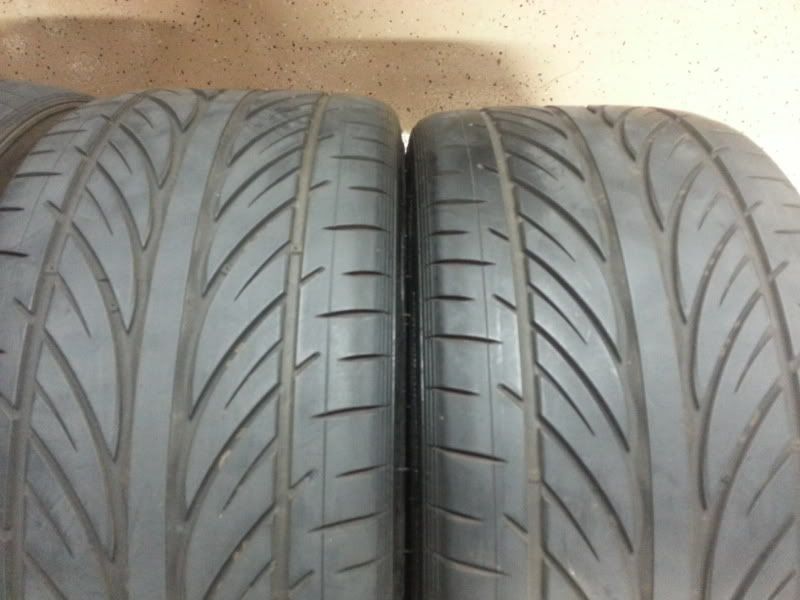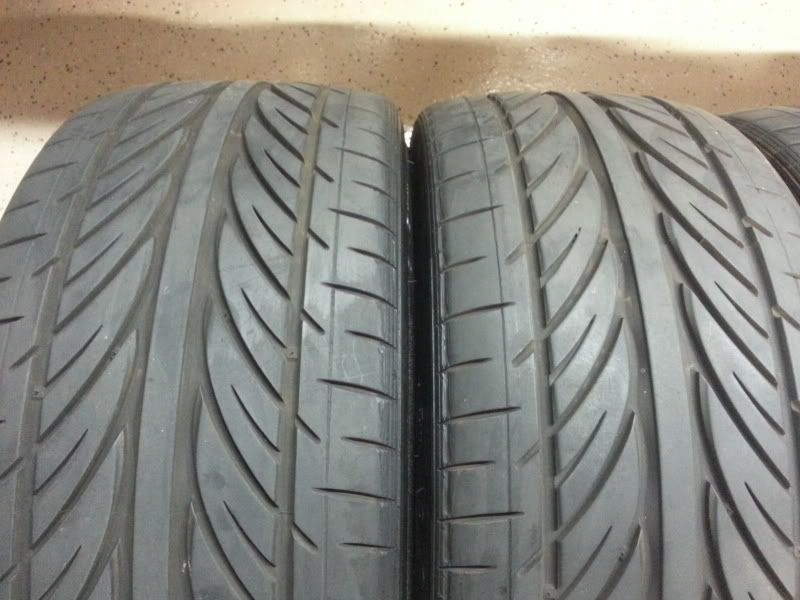 front left tire with the little rubber missing
what I paid..