CA FS: ISF Complete Rear Bumper SFP
04-12-13, 09:54 AM
Pole Position
Join Date: Sep 2010
Location: Ca
Posts: 226
Likes: 0
Received 0 Likes on 0 Posts
FS: ISF Complete Rear Bumper SFP
---
For Sale: Complete ISF rear bumper painted in StarFire Pearl. Used but in great condition. Has the stock exhausts tips installed. Only minor blemish is where the trunk closes, there are some black marks from the trunk rubbing on the bumper. These can not be seen when the trunk is closed. I installed it on my '07 IS250, but will fit IS250, 350, or ISF, plug and play. ALL genuine OEM parts. Purchased from Sewellparts.com, so if you want to see the discount you're getting, be my guest. haha. Selling because I had to trade in the car so I took all the aftermarket parts off first.
This will be pick up only. No shipping. $850. Any questions, want a different picture, text or call, 949-338-0610. Located in Rancho Santa Margarita, CA.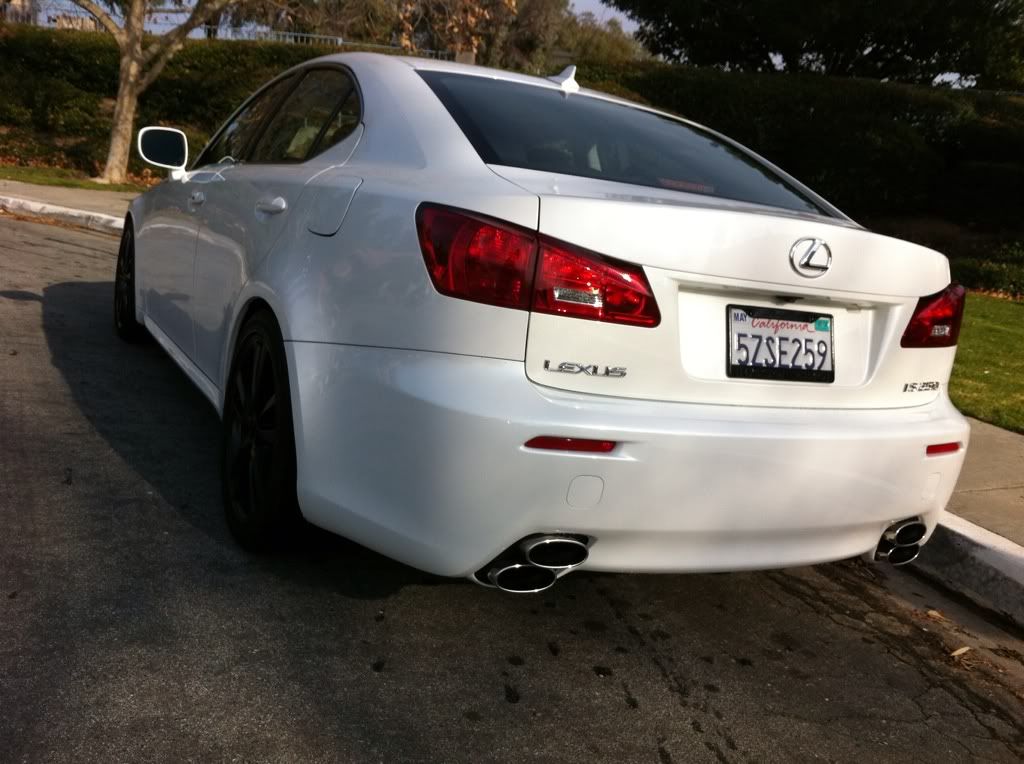 04-16-13, 02:59 PM
Lead Lap
04-16-13, 03:40 PM
Pole Position
Join Date: Sep 2010
Location: Ca
Posts: 226
Likes: 0
Received 0 Likes on 0 Posts
04-22-13, 04:56 AM
Forum Administrator
Join Date: Feb 2001
Location: North Carolina
Posts: 28,595
---
Burt, please have your qualified voucher post in this thread.