EXCLUSIVE: Pearl Yellow LFA in the USA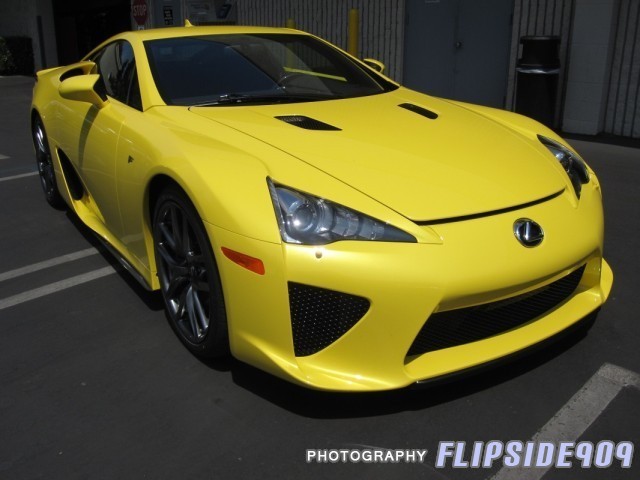 Torrance, CA – August 6, 2010 – The last few days have been pretty busy and exciting for Lexus. First off, I was able to finally see in person, a close to production prototype black CT200h since my first encounter with the CT back in New York during its U.S. debut and launch of "The Darker Side of Green" campaign.
Second,
I was able to check out the 5th LFA to ever arrive on U.S. soil. The
first two were the Flat Black w/white interior (now Starfire Pearl) and
the white w/red interior (borrowed from Lexus Europe) which debuted at
Homestead-Miami Speedway late last year. The white w/red interior and
carbon roof which first debuted at the 2009 LA Auto Show (borrowed from
Lexus Japan), the white w/red interior LFA (also borrowed from Lexus
Japan) which was specially air freighted to the US for the major
magazines to test, and now the Pearl Yellow LFA with black alcantara
interior which will make its tour around the country later this year.
This
Yellow LFA was custom ordered for Lexus USA. It recently arrived to the
U.S. via air freight earlier in the week. We have known for quite some
time that this LFA was going to arrive several months ago. We were sworn
to secrecy until now. Since it's arrival, some photos of this LFA have
already surfaced on the web and in person down here in Southern
California. I am happy to say I had an opportunity to take pics of this
unique LFA inside and out.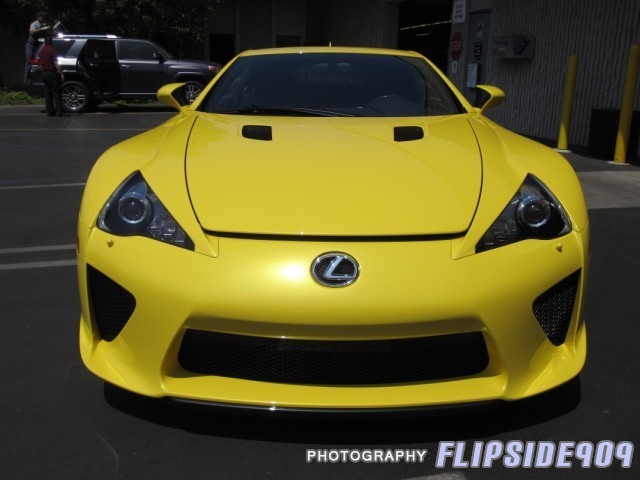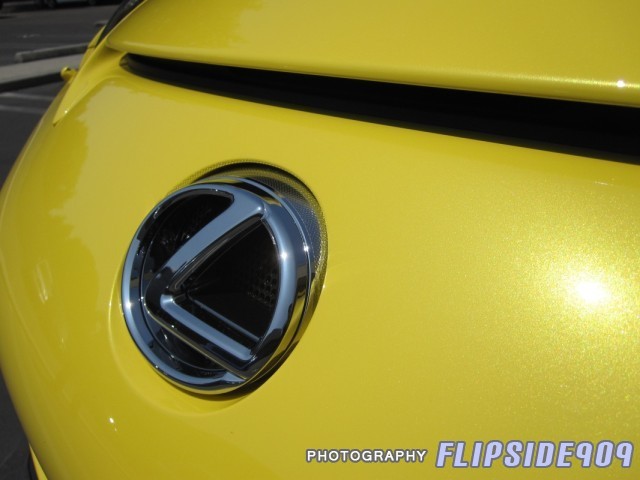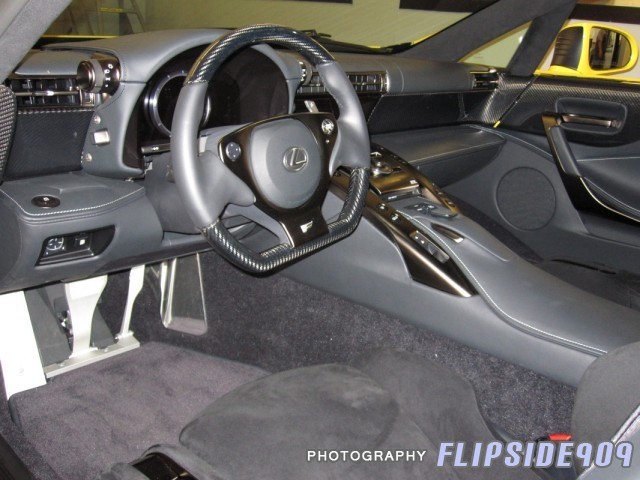 More detailed photos and discussion on the Pearl Yellow LFA HERE.